If you have been looking forward to the end of travel restrictions and the release of the vaccination for the world to open again for your chance to visit Latvia then get ready to travel. Join thousands of other wanderlust sufferers hoping to get to a foreign country soon, and learn more about the Latvia ETIAS. With so much for tourists to enjoy, this stunning country located in the Eastern European region is the perfect destination for Costa Ricans.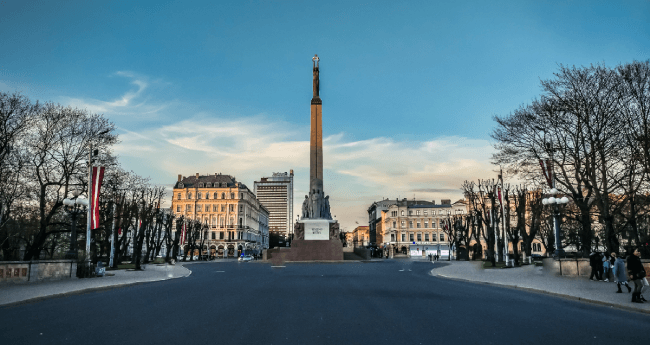 We will learn more about recent events related to visitor access and what steps you will need to take to ensure that your family has a relaxing and smooth experience while traveling to this beautiful nation. Get a Latvia ETIAS for citizens of Costa Rica through the simple process when you apply with iVisa.com.
Our convenient FAQ section below can give readers a clear view of how the Latvia ETIAS works.
Frequently Asked Questions
What is the purpose of the Latvia ETIAS for citizens of Costa Rica?
The ETIAS will be a type of control between countries that will take note of personal information about passport holders and check their data to prevent criminal attacks. It will help border control officers keep track of who enters and leaves the country. The ETIAS also aims to manage illegal immigration by identifying visitors who have previously overstayed visa expiry dates.
How many times during the year can I visit the ETIAS area using the authorization?
You can enter the countries that make up the Schengen Economic Area as many times as you want for the duration of the validity of your ETIAS. It is important that you do not stay for the maximum time allowed, which is currently set at 90 days in a 180-day period.
How long can the application process take?
iVisa.com offers you a quick alternative to the norm. Don't get caught out with slow, clunky websites crowded with users as our travel platform can handle higher volumes of traffic without applicants needing to suffer delays.
Obtain a Latvia ETIAS for citizens of Costa Rica in less than 20 minutes by requesting it through iVisa.com. There are only three simple steps to complete.
Fill out the form with your basic information and complete the questionnaire honestly, remembering to include any relevant information such as criminal and medical records. Consider when you need your document and choose your processing speed accordingly.
Check the information you entered. It is vital that nothing is wrong because a typo could result in the request being denied. Once you are sure that everything is correct, pay with a credit or debit card. It can also be paid with PayPal credit.
Attach copies of the documents needed to complete your application, such as your passport information page, and click Submit to complete your ETIAS application.
Do I have to pay to enter the country?
The ETIAS will come at a cost and is fortunately expected to be affordable for all travelers. The exact price has not yet been released, so we can't tell you how much you will need to enter Latvia yet, but you can get the Latvia ETIAS for citizens of Costa Rica at the last minute if necessary, thanks to iVisa's Super Rush service. Apply with iVisa.com and take advantage of three different processing alternatives, as follows:
Standard Processing: This is the best choice for travelers with a decent amount of time before leaving.
Rush processing: This option is ideal for jet setters who are in a hurry, but it's not yet urgent.
Super Rush Processing: This is essential for travelers who need their ETIAS as soon as possible.
Do I need to apply for a new ETIAS every time I travel to another country?
Readers planning a European tour will be very happy to know that their ETIAS is valid for entry to all countries that are part of the Schengen area. Remember that some countries in Europe are not in the Schengen area like Ireland. If you want to visit Ireland, you will need to check the different visa options that are available and apply for the correct one.
What should I do if I want to travel with pets?
Citizens of Costa Rica can get a Latvia ETIAS but if you are planning to travel to Latvia with your pet, it is best to find out which airlines will take your pet, and the relevant documentation you need. Use the chat feature 24/7 on the iVisa.com website to talk to a team member who can give you more advice.
Is it safe to use iVisa.com?
We know that all your information and identity documents are extremely confidential and must be protected at the highest level. That's why thousands of customers continue to use our services every year for all their border and visa requirements. Read our customer reviews to learn more about why it's safe to use iVisa.com.
Where can I find more information?
If you have been left with more questions that are not yet covered in this post, then make your way to the iVisa.com website for useful tools like the visa checker. You can also find a useful chat feature, where a team member will always be waiting to respond to your queries.