Latvia is home to a range of varied and fabulous tourist sights. If you are looking for a family resort, visit one of the many natural parks with large conservation areas. Gauja National Park is the biggest, as well as being home to ⅔ of the caves in the whole country. Beaches and cities with incredible architecture are other places that you can contemplate when you make the trip from Hong Kong to this beautiful place.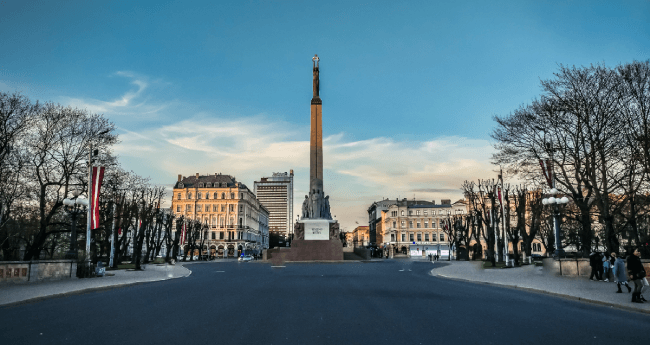 We are sure that the citizens of Hong Kong are eager to continue visiting this wonderful country, where traditional eastern European gastronomy makes for a delectable change in eating customs for Hong Kong citizens .
Starting in 2022, it will be necessary for citizens from a select list of countries, including Hong Kong, to apply for a Latvia ETIAS in order to visit the country.
Everything you need to know to start your trip to Latvia can be found in this helpful FAQ section.
Frequently asked Questions
What is so interesting about the ETIAS?
This acronym means European Travel Information and Authorization System and that's basically what it is. It is an authorization system that makes a quick evaluation of the applicants personal data by comparing it with various databases. The Latvia ETIAS for Hong Kong Citizens has the combined functions of enhancing safety for international travelers as well as internal safety of residents.
Can children apply for a Latvia ETIAS for citizens of Hong Kong?
All travelers, including Hong Kong children and seniors, will be required to present an ETIAS travel authorization upon arrival in Latvia in order to enter once the program begins in 2022.
On the iVisa.com application you will notice a section of the form where parents and guardians can indicate that they are completing it for a minor. If you have any questions about applying for your child's visa, please speak with one of the team members at iVisa.com through the 24/7 chat feature found on the iVisa.com website.
How long does the ETIAS authorization last?
If approved, the ETIAS can be valid for a maximum of 3 years. In any case, it only lasts until the end of the validity of the travel document registered during the application, because once your passport expires, your ETIAS does too.
Get a Latvia ETIAS for Hong Kong Citizens in a few easy steps on the iVisa.com website.
What is the price to request authorization?
For now, Schengen officials have not yet published the expected price but it is expected to be less than 9 euros.
iVisa.com offers 3 processing speeds so you're covered even if your trip is due to start very soon. The options are as follows:
Standard Processing: This speed is perfect for planners who are in no rush and it also has the lowest price.
Rush Processing: When your flight is this week, it's time to start express processing, but you will have to pay more.
Super Rush processing: If you just remembered to request your document and your flight is later on the same day, choose this one, but be prepared to pay a higher rate for a faster service.
You can pay the fee with a debit or credit card, as well as with Paypal. Immediately after completing the payment, the Latvia ETIAS authorization process will begin.
Could my Latvia ETIAS be denied?
A message will arrive in your email with the reason for the denial of your Latvia ETIAS for citizens of Hong Kong if it is rejected. You can appeal this decision or, depending on the reason for the denial, you can adjust your application and try again. This is recommended if the reason for the denial is a typing error or an error was made while uploading the documents.
Is it safe to use the iVisa.com platform?
When it comes to managing important personal data, we know that users want to be sure that their paperwork is in the right hands. That's why we use the highest quality protection software to carefully firewall our platform with the best security so your data is safe with us. Our chat feature is available day and night for any question, problem, or concerns that occur to you. You can also read some of our satisfied customer reviews to learn more about the company.
Where can I find more information?
If you are interested in knowing more about the Latvia ETIAS for citizens of Hong Kong, places to visit in the Schengen Area with your ETIAS or other visa formalities, you can click on over to the iVisa.com website for more information, tips and updates.