Latvia is a wonderful destination to visit with your family or friends on your next vacation. There are many places to explore such as the Gauja National Park, where you will see the beauty of its environment. If you prefer going to the beach for fun, you can go to Jurmala, which is just ten minutes close to Riga. Speaking of the capital city, Riga is one of the largest metropolitan areas in the country. You will find traditional architecture everywhere in that place.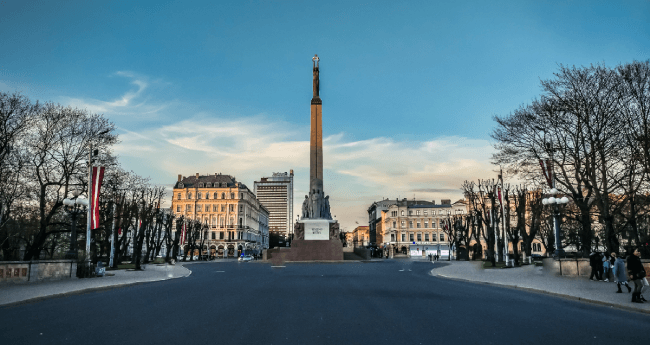 To visit this country, you will need the Latvia ETIAS for citizens of New Zealand from late 2022. It means that it is required documentation that you must present during your arrival. You can get it online after filling out tedious and stressful paperwork that may be time-consuming. On the other side, you have iVisa.com that makes your travel procedures even more comfortable and faster. You will only have to complete our application form, and that will be all! Read below to know about it.
Frequently Asked Questions
What is the Latvia ETIAS for citizens of New Zealand?
The Latvia ETIAS for citizens of New Zealand is a travel authorization to have a record of the contact information from tourists arriving in the Schengen Zone. You will have to get it from late 2022. From this time, it will not be necessary to obtain it. However, if you want to avoid any stressful moment, and you don't want to be worried in the future, you can get it with iVisa.com. We will not ask you for more than the essential.
Should I apply for a Latvia ETIAS each time I travel?
You won't have to do it because the Latvia ETIAS for citizens of New Zealand has the validity of three years. It means that you will have a Multiple Entry document. You will also have the opportunity to stay in Latvia for three months in 180 days.
How can I get the Latvia ETIAS for citizens of New Zealand with iVisa.com?
The simplicity of using iVisa.com for the Latvia ETIAS for citizens of New Zealand assures you that it won't take more than ten minutes to do. You will only have to complete the next three steps whenever and wherever you want. If you have any questions while doing the process, do not hesitate to contact us.
Start by filling out our application form with your personal information. Then, choose the processing time that you prefer.
Check that every detail is correct and continue with the payment method.
Finally, upload any specific documentation if necessary, and submit it!
That will be all from your part! The rest of the procedure goes to iVisa.com's experts. You will receive a notification in your email when it is ready.
What will I need to apply for the Latvia ETIAS with iVisa.com?
If you decide to use iVisa.com to get the Latvia ETIAS for citizens of New Zealand, you have to know that there are few requirements that you need to fulfill. We have shortened it to three items, so you don't have to worry about anything else.
A valid passport with at least three years of validity after applying for the Latvia ETIAS.
Your current email address where you will receive the Latvia ETIAS.
A valid payment method such as your credit/debit card or Paypal account.
What are the times and fees for the Latvia ETIAS?
As you may know, the Latvia ETIAS for citizens of New Zealand is underdeveloped. It means that there is no official price yet. However, iVisa.com has prepared three processing options to receive the Latvia ETIAS for citizens of New Zealand.
Standard Processing Time: is a suitable option if you prefer a cheaper choice. However, you will have to wait longer for your documentation.
Rush Processing Time: delivers your Latvia ETIAS a bit faster by paying a bit more.
Super Rush Processing Time: ensures you the Latvia ETIAS for lesser time for a higher price.
Why should I apply with iVisa.com for the Latvia ETIAS?
iVisa.com is a travel agency that makes your procedures uncomplicated and quick. We have a lot of experience providing help to our customers to achieve their dreams to go around the world. Our platform will protect your information while you apply, and no information will be leaked to any third-parties. You can read what our satisfied clients have to say here.
Where can I find more information about the Latvia ETIAS?
If you still have some doubts about the Latvia ETIAS for citizens of New Zealand, then contact us! We will assist you at any time you prefer. You can also send us an email at help@ivisa.com.
Achieve your dreams with iVisa.com and start with your process now!