Are you planning a trip to mainland Europe? if your answer is yes! you have to know that it will be mandatory to get the ETIAS to visit this territory. iVisa.com has a practice guide to obtain it in an easy way.
Let's talk about Latvia! This country is famous for its magnificent and impressive architecture and nature, it counts with the most popular festival in which participate more than 40.000 performances, yes not spectators, just performances showing through their dance, music, and sing, all about this gorgeous culture.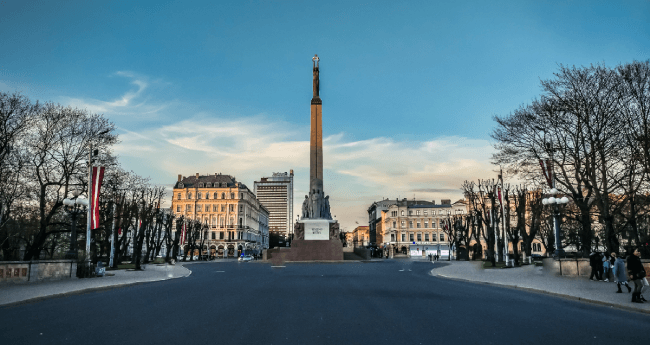 Sometimes too much paperwork becomes an obstacle to obtain any document, in this case, we want to provide you different benefits so you can receive your Latvia ETIAS through a safe and simple online process. You should know that different types of visas will apply on the occasion.
We want to invite you to read this article and clarify any doubts about your process, because at iVisa.com applying for your Latvia ETIAS online is easier than you think!
Let's see how to apply for the Latvia ETIAS for Citizens of Taiwan!
Frequently Asked Questions
What are the most important documents I need to apply for Latvia ETIAS?
We know that this kind of process can be tedious, because of the documents, but iVisa.com wants to save your time and make your life easier and more so if you are going to start a new adventure.
you just need to collect the following:
Passport.
A professional photo. This document can be easily obtained with iVisa Passport Photo's professional service.
Email Address Make sure that you give a valid email address because we will send your Latvia ETIAS to Citizens of Taiwan via email.
Travel insurance A document that proves you have travel health insurance for the whole Schengen territory.
Supporting documents Some nationalities need a supporting document. If you want to know if you need any extra documents, please check our application page and insert your nationality.
Means of subsistence, as a debit/credit card or/and Paypal profile to proceed with the payments.
Make the decision to start an extraordinary journey with iVisa.com you won't regret it!
I would like to know, what is the processing time and prices of the Latvia ETIAS for Citizens of Taiwan?
Unfortunately, it's not possible to give you the exact price because it can differ from nationality to nationality and because it's so new that this information isn't available yet. Nevertheless, iVisa.com can provide you three different alternatives with different processing times and costs.
The three alternatives are:
Standard Processing Option: this is the standard option that allows you to get your document the most affordable way possible.
Rush Processing Option: you can obtain your Latvia ETIAS for Citizens of Taiwan very fast with this alternative, but the price is a bit more expensive than before.
Super Rush Processing Option: If you want to get your visa made as soon as possible then select this one. The price may be high but the service is worth it.
The Latvia ETIAS for citizens of Taiwan is possible with iVisa.com.
How can I apply for the Latvia ETIAS for Citizens of Taiwan?
With this simple method, you only need 20 minutes to obtain your ETIAS. Discover how easy is to navigate.
These are the steps to follow with iVisa.com:
First, fill out your application form here. Then, choose the processing time that is most helpful for your travel needs.
Second verify your answers are correct. Now, you can complete the online payment.
Third, upload your passport scan or any other documents if it's required. Now just wait for your Latvia ETIAS for Citizens of Taiwan!
If you have questions or doubts, our message centers are ready to help you 24/7, so you can fully enjoy your trip and forget about the worries and frustrations of applying for a Latvia ETIAS.
How do I know if my ETIAS document is approved?
We will send you all details about your ETIAS document. Also, you can check the status on iVisa.com page.
What should I do in case I made a mistake in my application form for a Latvia ETIAS for Citizens of Taiwan?
We suggest you complete the online form very carefully, double-checking each answer because after you submit the form, it will be difficult to correct any typo. In case you make a mistake please reach out to our customer support team and they will be happy to assist you.
Is it safe to apply through iVisa.com?
Of course! iVisa.com is a 100% trustable platform, and you can feel confident when applying with its service. We have a large customer base and you can check their reviews on our website.
Make the most out of your time and turn it into travel experiences by processing your electronic documents with iVisa.com. You won't regret it.
Where can I find more details about the ETIAS application?
If you need personal attention about the Latvia ETIAS for Citizens of Taiwan connect with iVisa.com customer service agents or search for more information on iVisa.com's blog if you prefer to read more travel tips.
Traveling should not be stressful. For this reason, iVisa.com works hard to bring you easy processes for your next trip to Latvia!