Without stress and long lines, we are able to help you with the ETIAS process and gather all the knowledge you need to obtain it, quickly and safely, for that reason we recommend you to read this article to apply for your Latvia ETIAS online this way you will know all the information about your next travel adventure!
We know that sometimes too much paperwork becomes an obstacle but at this time you can receive your Latvia ETIAS through a safe and simple online process. So, go ahead and apply for your ETIAS with us!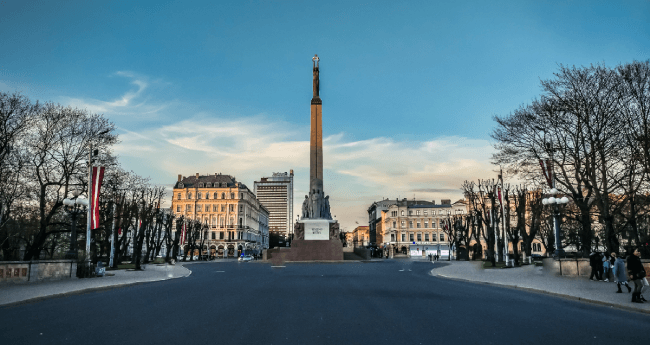 Frequently Asked Questions
What is the required documentation that I need to apply for Latvia ETIAS?
Forget about having so much paperwork in your hands, the only thing they do is delay your trip. With iVisa.com it is not necessary to collect a lot of documents, because the only things you will need are:
Passport.
A professional picture. This document can be easily obtained with iVisa Passport Photos' professional service.
Email Address You will obtain all information about your Latvia ETIAS to Citizens of Tonga via email.
Supporting documents Some nationalities need a supporting document. Check the documents you need on our application page.
Travel insurance A document that proves you have travel health insurance for the Schengen territory.
Financial means, like debit/credit card or/and Paypal profile to proceed with the payment.
Ready to get your ETIAS with iVisa.com? Then start here!.
What are the processing times and fees?
According to your needs, we have created three viable options for your comfort. It depends on time and how fast you need your ETIAS.
The three alternatives are:
Standard Processing Option: this is the standard option that allows you to get your document the most affordable way possible.
Rush Processing Option: you can obtain your Latvia ETIAS for Citizens of Tonga very fast with this alternative, but the price is a bit more expensive than before.
Super Rush Processing Option: this is the most expensive option because it allows you to receive your document faster than ever.
The Latvia ETIAS for citizens of Tonga is possible with iVisa.com.
How do I process my ETIAS?
You can make sure your application process goes smoothly by using the iVisa.com website. iVisa.com has created three quick steps that will get you the ETIAS in a matter of a few minutes:
First, fill out your application form here. Then, choose the processing time that is most helpful for your travel needs.
Second, please double-check the information you've filled in and complete the online payment through Paypal or with your valid credit or debit card.
Third, upload your passport scan or any other documents if it's required. Then just wait for your Latvia ETIAS for Citizens of Tonga!
Should you have any questions or doubts, our message centers are ready to help you 24/7, so you can fully enjoy your trip and forget about the worries and frustrations of applying for a Latvia ETIAS.
How do I know if my ETIAS document was approved?
After sending your application, you will receive a response on the status of your ETIAS travel authorization. Do not forget to provide us a valid email address because we will send you all details about your ETIAS document. Please remember that if your ETIAS has not yet been approved and you do not have any other travel authorization, you will not be able to enter a country within mainland Europe.
What should I do in case I made a mistake in my application form for a Latvia ETIAS for Citizens of Tonga?
Be careful while you are filling out the form, please verify your information before sending it. But in case you made a mistake please contact our customer support team and they will help you. Please note that this is possible only if your ETIAS isn't issued. As soon as your ETIAS is issued, it'll be too difficult to correct any typo.
Is it secure to use iVisa.com's service?
We have an updated system that won't leak any detail about you. You can read our reviews and the traveler's experiences to confirm it.
If I have more questions, where can I find more info?
To obtain personal attention, you can reach out to iVisa.com customer service agents or search for more information on iVisa.com's blog if you prefer to read about travel tips. Are you ready? Start applying for your Latvia ETIAS for Citizens of Tonga and make your dream an amazing experience!
iVisa.com recommends
Have you heard about the most beautiful Cape Kolka Beach? Well, perhaps this is the most interesting place to visit in Latvia. There you will find the most pronounced horn on the shores of Latvia, and it is where the waves from two seas clash – the open Baltic Sea and the Gulf of Riga. Imagine for a moment how it will be to see this paradise surrounded by dozens of thousands of birds fly over the cape while you can breathe fresh air. All this is possible with iVisa.com. Obtain your ETIAS and enjoy the wonders that the world has for you.