Trinidadians and Tobagonians who wish to visit Latvia for short stays will first be required To register online for an ETIAS. With this document, you will be able to visit and know the wonderful things that this country has for you. iVisa.com can help you with your request, while you plan the tourist places you want to see. We recommend you do not miss the opportunity to taste the fantastic food menu from Latvia, even though the gastronomy of this region is not too famous around the world, it stands out because it has a rural, enchanted, and millennial flavor, that surely will conquer you if you enjoy the eating and travel pleasure.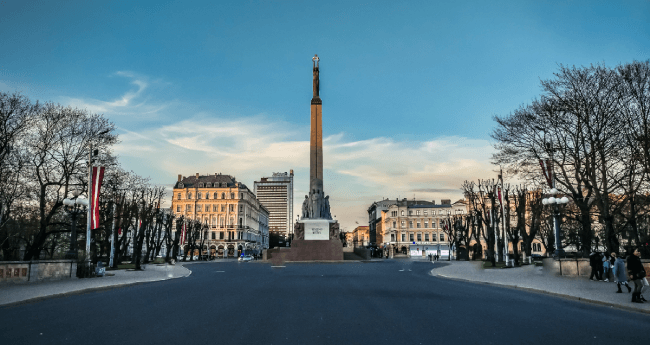 Read this article to apply for your Latvia ETIAS online this way you will know all the information about your next travel adventure!
Our FAQs below will help you to clarify any doubts that you can have about your ETIAS process.
Go ahead and start a new magnificent journey around the world with iVisa.com.
Frequently Asked Questions
I´m not sure about the requirements. What is the main documentation for the Latvia ETIAS?
Sometimes too much paperwork can be tedious, for that reason with iVisa.com you don't need to collect a lot of documents to apply for ETIAS, so we recommend you take advantage of iVisa.com's service to get your document faster and easier.
The only things you will need are:
Valid passport.
Email Address Make sure that you give a valid email because we will send your Latvia ETIAS to Citizens of Trinidad and Tobago via email.
Means of payment.
Ready to begin? Click here to fill out your virtual form.
It is expensive to obtain the Latvia ETIAS for Citizens of Trinidad and Tobago through iVisa.com?
As it is a new system, the cost is unknown at the moment. But it will be available in 2022. iVisa.com has created three options for you, that will be adapted to your needs, so please select the best for you.
The three alternatives are:
Standard Processing Option: this is the standard option that allows you to get your document the most affordable way possible.
Rush Processing Option: you can obtain your Latvia ETIAS for Citizens of Trinidad and Tobago very fast with this alternative, but the price is a bit more expensive than before.
Super Rush Processing Option: this is the most expensive option because it allows you to receive your document faster than ever.
The Latvia ETIAS for citizens of Trinidad and Tobago is possible with iVisa.com.
What are the steps to apply for my ETIAS?
iVisa.com is a friendly system, with this simple method you only need 20 minutes to obtain your ETIAS. you will receive the ETIAS, according to the time selected.
you can get the document this way.
First, fill out your application form here. Then, choose the processing time that is most helpful for your travel needs.
Second, please check the information and verify it's correct. Now complete the online payment through Paypal or with your valid credit or debit card.
Third, upload your passport scan or any other documents required. To wrap up, please deliver the online form by hitting the "submit" button. you'll just need to wait for your Latvia ETIAS for Citizens of Trinidad and Tobago!
Should you have any questions or doubts, our message centers are ready to help you 24/7, so you can fully enjoy your trip and forget about the worries and frustrations of applying for a Latvia ETIAS.
How do I know if my ETIAS document is approved?
Your ETIAS application will be processed in a short time so remember to give us a valid email address because we will send you all details about your ETIAS document.
What should I do in case I made a mistake in my application form for a Latvia ETIAS for Citizens of Trinidad and Tobago?
In that case, please as soon as possible reach out to our customer support team and they will be happy to assist you.
Remember that in case you make a mistake filling out the form, you will likely need to apply and pay again so be careful.
Is it safe to apply for an ETIAS using iVisa.com's service?
It is totally safe to use iVisa.com for the ETIAS. We have an updated system that protects any detail about you. You can read our reviews and traveler's experiences to confirm it. Do not worry, your personal information is in the right hands.
Make the most out of your time and turn it into travel experiences by processing your electronic documents with iVisa.com. You won't regret it.
Can I get in touch with you if I have further questions?
In case you have any questions about the Latvia ETIAS for Citizens of Trinidad and Tobago after reading the information on this page, we are ready to help! our iVisa.com customer service agents are able to assist you at any time. for more information go to the iVisa.com blog for more travel tips.
Are you ready? Start packing for your European trip and experience a new world with iVisa.com.