Latvia is a country located in the Balkans, and it has become popular during the last years due to its natural landscapes that make this country a great place to explore. Not only that, but also the capital city that preserves tradition and embraces modernism makes it a great place to spend your vacations in Europe. Despite being a small country, it receives over two million tourists per year, and that number goes up every time.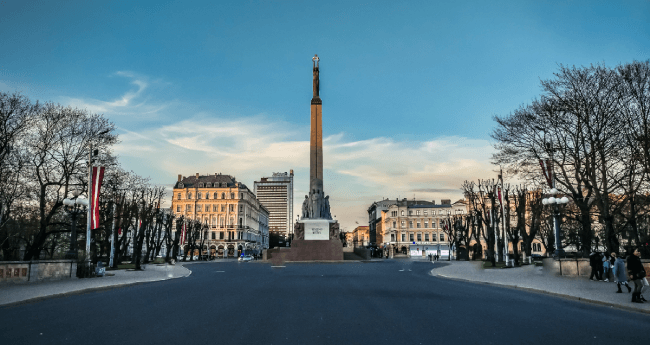 If you want to enjoy and explore this wonderful country, then you should know the new travel restrictions that will start soon. The European Union has announced that, by the end of 2022, citizens of over sixty eligible countries that are not required to present a visa will have to apply for an ETIAS before entering the Schengen Region. That includes Latvia. You will have the opportunity to obtain this document by yourself online or you can save time and effort by using iVisa.com.
The Latvia ETIAS will have a validity of three years from the day it is approved. If you visit the Schengen Zone, you can only visit it for up to ninety days in six months. If you want to learn more about this new document, Latvia ETIAS validity and how you can save time using iVisa.com, then we suggest you read this article.
Frequently Asked Questions
What is the Latvia ETIAS?
The Latvia ETIAS visa waiver is an electronic travel authorization required to visit any country from the Schengen Region from late 2022 onwards. This document was created by the European Union to reinforce its borders due to the increase of terrorist attacks. It will help the countries better identify all tourists from countries that count with a visa exemption agreement.
You will be asked to present this document if you plan to go to Latvia soon. That is why you should be thinking of applying right now with iVisa.com..
How can I verify if I will have to apply for an ETIAS?
On the assumption that you don't know if you will be asked to present a Latvia ETIAS, you should use the iVisa.com's visa checker that will confirm if you will need this document or not. You will also find this tool on our homepage. It's helpful to explain Latvia ETIAS validity for all nationalities.
What documents will I need to apply for a Latvia ETIAS?
If you decide to do this process yourself, you have to know that you will require more documents depending on who you are. That means that the official documentation list varies from traveler to traveler. However, if you want to do it with iVisa.com, then you won't need more than the following to obtain Latvia ETIAS validity:
Your scanned passport to start the procedure.
Your email address where you will receive your Latvia ETIAS when it is finished.
Your favorite payment method because you will have to pay for the process.
As you can see, you will not be asked anything else.
What are the processing times and fees for the Latvia ETIAS with iVisa.com?
We can't advise you on the Latvia ETIAS official price because this document has not been released yet by the E.U. Luckily, iVisa.com has prepared different alternatives that will depend on your budget and time. These are:
Standart Processing Option: It is a standard option with an average price and time.
Rush Processing Option: It costs a bit more, but you receive it faster.
Super Rush Processing Option: It is the fastest option and the most expensive one.
What steps do I have to follow if I use iVisa.com?
Take into account that you can do this process on your own, but you may have more steps to follow that will depend on you. If you use iVisa.com, you will only have to follow three simple steps for you. These are the following:
First, complete the short application form here and choose the processing time you prefer.
Second, proceed with the payment option.
Third, upload your documents, and submit it!
You won't have to do anything else after that! If you need help, you can contact us at any time to help you.
Are you ready to begin? Then click here, and iVisa.com will do everything for you.
Is it secure to use iVisa.com?
It is secure, indeed! iVisa.com is a travel document processing agency that counts on experience and the best professional crew that will help you achieve Latvia ETIAS validity. You can check our reviews to have peace of mind.
Can I get in touch with you if I have further questions?
You can contact us at any time! Our customer service agents will help you with any inquiries that you may have and can answer all your questions about Latvia ETIAS validity.
Let iVisa.com help you to achieve your goals and dreams