Are you planning a trip but have not yet decided where? We have the best option for you! Visit the beautiful European country named Latvia and fall in love with the charismatic and scenic beauty of the country. With waterfalls, wildlife, vegetation, palaces, historical buildings, culture, and heritage, this country will satiate all your senses at once. Plan a trip that you will always remember. And there's more great news! If you are a citizen of the DOMINICAN REPUBLIC, you can easily apply for your visa with the Latvia (Schengen) Visa For Citizens Of Dominican Republic so pack your bags to board the flight.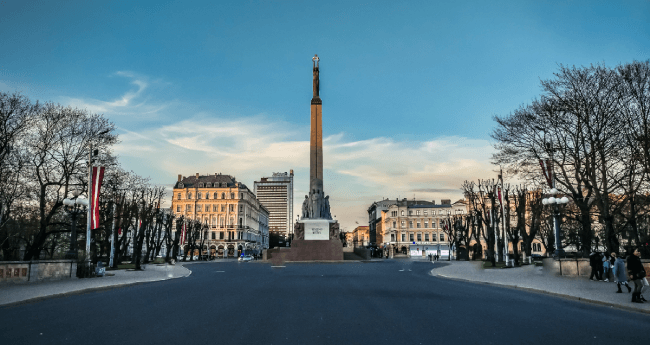 Without further ado, start planning your trip with iVisa.com and get all set to explore the beautiful land of Latvia with your loved ones. This trip will leave you rejuvenated for years to come. You can find the iVisa.com application form here and fill in the same to get your visas by following the given information.
Frequently Asked Questions/FAQs
What all documents will be required at the time of filling the visa form?
There are a few basic documents you will need at the time of filling in the form for your Latvia (Schengen) Visa For Citizens Of Dominican Republic as follows:
Primarily, you will have to fill in the visa form correctly. This form has to be completed by everyone who will be traveling with you.
Then you will need to provide with a valid passport.
A professional passport size photograph is required to be attached to the form. The photograph has to be a recent one- not older than 6 months.
Documents bearing your personal details will be required next.
Next, the details of the payment method are required. They can be a credit or debit card or a valid PayPal Wallet.
A valid bank statement is required.
At last, travel insurance is required to complete all the formalities of the form.
What will be the price and the processing time of the visas?
The processing time and the price of the visa varies upon the various benefits given along with it. For Latvia (Schengen) Visa For Citizens Of Dominican Republic, there are three options available, they are:
Standard processing time: This will take a normal amount of time and the price is also nominal.
Rush processing service: This will take less time for processing and the cost is higher than the basic one.
Super rush processing time: The amount paid for this one is more but is worth the service. You could opt for this if you need your visa as quickly as possible.
Where can I find more information about the visa application?
In order to find more information about the visa application form, you can easily visit the official website iVisa.com and you will be able to clear all your doubts. It's a great idea to use the visa checker tool to discover the exact requirements of people with your nationality.
Is it safe to apply through iVisa.com?
Safety is our top priority and if you're in any doubt or in need of reassurance then you can read the reviews about our services from our customers.
How can I apply for a visa?
To seek any assistance about applying for a visa, you can contact our customer care portal and can also visit the official website at iVisa.com.