Famous for UNESCO World Heritage Sites, Latvia is a beautiful country famous for a variety of things like lip-smacking cuisines, medieval towns, breathtaking waterfalls, wonderful lakes, Wi-Fi speeds, and humongous buildings. Who would not want to treat their eyes with such beauty, right? A country lying in the lap of Europe with utmost delicacy. This is a place with an amazing heritage, tradition, and culture. So, if you are a citizen of Pakistan, and wish to bless your life by visiting this country, then apply for the Latvia (Schengen) Visa for Citizens of Pakistan.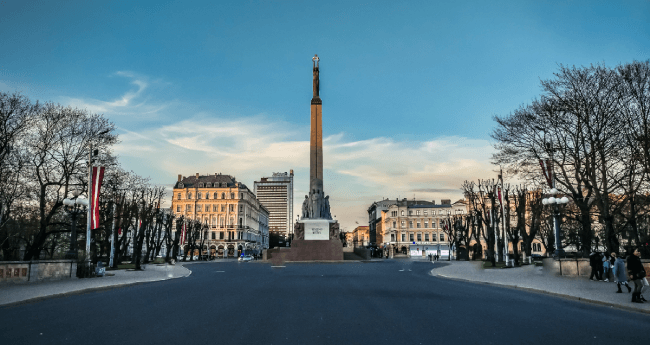 Start planning your vacation to this amazing country and get all set with your bag packed to explore the beautiful landscapes, lakes, and waterfalls of this place. If you are also someone who has wanderlust, then get ready and start planning your journey with iVisa.com. Yes! You can now apply for your visas just by sitting comfortably at your homes through iVisa.com's website. You can easily find the iVisa.com application form and fill it to get your visa. anyone who wishes to apply for their visa can easily do so by using iVisa.com and solve all their queries by going through the following information.
Frequently Asked Questions
What are the various documents that are needed when applying for a visa?
If you are a citizen of Pakistan and wish to apply for the visa of Latvia (Schengen) Visa for Citizens of Pakistan then you need the below-mentioned documents.
Beginning with the visa form, it has to be filled in by each and every person who will be traveling with you.
Secondly, you need to have a valid passport, with at least two extra pages remaining. Don't forget, it should be valid for a minimum duration of 3 months.
A recent professional passport-sized photograph, it should not be older than 6 months.
Documents bearing your personal details, such as your employment details. This is not valid for students or people who have retired.
You will also need details of the payment method, as you will be making the payment through your credit/debit card, or through a valid PayPal Wallet.
A bank statement will also be required.
Lastly, valid travel insurance is also necessary.
What is the processing time and price of applying for a visa through iVisa.com?
The processing time and the price of your visa will be depending on various factors.
There are three gateways provided by iVisa.com that allows you to choose from three options for Latvia (Schengen) Visa for Citizens of Pakistan visa:
Standard processing time: If you are not that earnest about getting your visa in your hands as soon as possible and are satisfied if the visa gets processed in a considerable time then this is the perfect plan for you.
Rush Process time: This is for applicants who want to get their visas processed a little faster. The price is a bit higher than the standard processing fee.
Super Rush Process time: This is the fastest method that will make your visas available at the earliest point. The price charged is worth the service.
Where can I fetch more information related to visa application?
If you want to get your hands on more information related to visa application then you can easily go to the official iVisa.com website. You will be provided with all the necessary information over there.
Is it safe to apply for a visa through iVisa.com?
Yes, it is completely safe to apply for your visa, through iVisa.com. We provide the best visa application services for citizens around the globe.
How can I apply for a visa?
You can easily apply for a visa by filling the visa application form and completing all the formalities. You can also get more information through iVisa.com's customer service portals.
What are the kinds of visas provided by iVisa.com?
There are two kinds of visas provided by iVisa.com. One is the electronic visa and the other is the paper visa as per the customer's requirement.