Latvia is situated in the Baltic region of Northern Europe. It has been known as one of the Baltic States since 1918 after Latvia gained its independence. Latvia is a member of the European Union, Eurozone, NATO, the Council of Europe, the United Nations, CBSS, the IMF, NB8, NIB, OECD, OSCE, and WTO. Riga is the capital and the largest city in Latvia. Other major cities of Latvia are Daugavpils, Liepāja, Jelgava, and Jūrmala. The currency of Latvia is Euro, earlier it was Latvian Lats. It ranks 39th in the Human Development Index.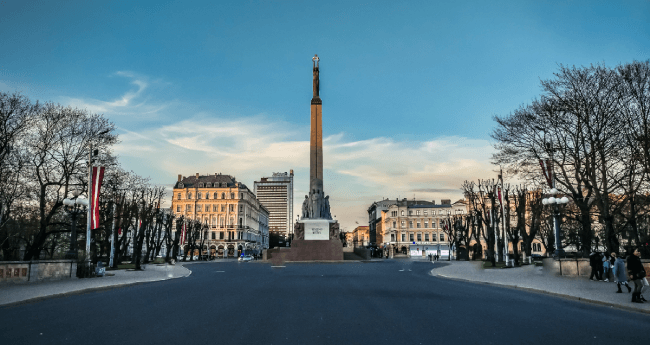 Latvia has multi-cuisine which mainly consists of agricultural products. It performs favorably in measurements of civil liberties, press freedom, internet freedom, democratic governance, living standards, and peacefulness. The official language of Latvia is Latvian. It is a unitary state and is divided into 119 administrative divisions.
You can apply on iVisa.com for your Latvia visa. iVisa.com will help you to process your application form for your Latvia Visa. We will help you to make the process easy and hassle-free. It only takes less than 20-minutes to process your application and it is very fast and straightforward.
The following FAQs will tell you all about Latvia Schengen visa processing time. For more information, you can read this article and check out iVisa.com and Latvia Schengen visa processing time.
Frequently Asked Questions
What are the documents required to apply for a Latvia Visa?
If you apply for a Latvia visa or want to check out Latvia Schengen visa processing time, then you will need the following documents.
You will need your passport.
Your email address where you will receive your Latvia Visa.
Valid payment method to pay for the application fees.
Click here to know more about the application process.
What are the processing times and prices?
There are three options that you can choose to process your Latvia Visa and Latvia Schengen visa processing time.
Standard Processing Option: This is A cheap alternative and you will have to wait to receive your Latvia Visa.
Rush Processing Option: Rush processing service is a slightly fast option than the standard option but it is a bit expensive.
Super Rush Processing Option: Through, Super rush processing option you can receive your Latvia Visa asap, and it is the most expensive alternative.
How do I process my Latvia Visa?
There are three easy steps that you need to follow, to process your application for Latvia Visa:
First, visit iVisa.com application form and complete all the details and choose a processing time that suits best your travel needs.
Second, double-check all the filled details. Pay the application fees through valid payment options like debit/credit card or Paypal.
Third, Now, scan and upload your passport and other required documents and click on the 'submit' button.
If you have any questions while doing the procedure, you can contact us at any moment! Click here to know about Latvia Schengen visa processing time.
Is it secure to use iVisa.com?
iVisa.com is very safe and secure. We have a strong database that protects all your data and information from third-parties. You can also read what our clients have to say about our services. Here at, iVisa.com we do our best to provide you best of the best services. Our satisfying customers is our pride and joy. To provide you the quality service that needs minimum assistance and that requires less time is our main priority. We help you to complete your application process at every step-from filling out your details till the payment of the fees.
Can I get in touch with you if I have further questions?
One of our customer service representatives would be more than happy to help you with any inconveniences or doubts that you may have throughout the process. You can also send us a message at help@ivisa.com. You can also check out Latvia Schengen visa processing time for more info.
Let iVisa.com be part of your goals to visit Latvia!