Are you planning for a vacation to refresh your mind and worried about where to go during this Covid-19 pandemic? Plan your vacation to Lebanon as it has opened its doors for tourists with some preventive measures. Among several tourist attractions in Lebanon, Baalbek is one of the most wonderful places to visit in Lebanon Beqaa Valley. You can visit the Temple of Bacchus and the Temple of Jupiter. Every year, the Baalbek International Festival takes place in this area for international organizations and artists. If you are also planning your trip to this country, you must follow all the preventive measures like having an approved Health Declaration Form.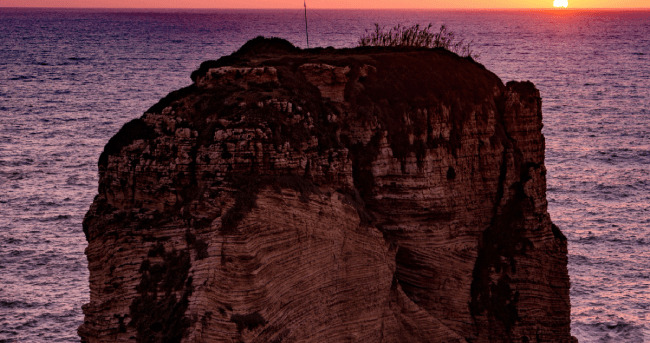 Other Lebanon Covid-19 restrictions are also to be followed while entering the country. After getting your approved Health Declaration Form, you need to quarantine for ten days and perform another PCR test within 72 hours of your arrival into the country. You must know about the curfew restrictions in the country that restrict interstate and intercity movement. To obtain your approved form, you can contact iVisa.com and get it easily and quickly.
To get more information about the Lebanon Covid-19 restrictions, you can check the following often asked questions:
Frequently Asked Questions
What is the need of having an approved Health Declaration Form while traveling to Lebanon?
According to the latest Lebanon Covid-19 restrictions announced by the Lebanese Directorate of Civil Aviation, every traveler visiting Lebanon must register on the electronic platform COVID-19 MOPH PASS that allows them to enter the country easily. All passengers who don't have this approved Health Declaration Form cannot enter the country. So, if you are planning a trip to Lebanon, you must apply for this form utilizing iVisa.com .
What are other Lebanon Covid-19 requirements?
As per the recently developed Lebanon Covid-19 restrictions, after obtaining an approved Health Declaration Form, you must have a negative PCR test for Covid-19. This test must be performed within 96 hours of your departure and present it upon arrival. After arrival, you have to perform another PCR test for Covid-19 in the country. It is also mandatory for every passenger to quarantine themselves in a hotel or at home for ten days after reaching the country. You must also follow the curfew and other movement restrictions.
Do I need a COVID vaccine or vaccination certificate to enter Lebanon?
No, you don't. As of today, COVID vaccination passports or certificates are not a mandatory to enter Lebanon. Now if you are a Covid vaccine certificate holder, you won't need to follow a quarantine. Since information may change quickly, we advise you to follow up on the latest Lebanon travel updates and/or contact your local embassy.
Will I need to quarantine when I arrive in Lebanon?
That depends. If you belong to one of the following groups, you are exempt from any quarantine requirement:
Passengers who can show documents that prove they have been tested positive COVID19 more than 15 days ago and who have a new negative PCR test that was taken within 72 hours prior to departure for Lebanon.
Passengers who have received the COVID-19 vaccine and who have a medical report certifying this. However, these passengers must still undergo a PCR test upon arrival at the airport in Lebanon.
Be aware that these exemptions do not apply to anyone arriving from Iraq, Syria, Turkey, or any African country. All travelers from these places must complete a quarantine of 48 hours starting from the date of their arrival in Lebanon until they are given information on the result of the PCR test performed at BRHIA.
Finally, for travelers who do not fit into any of the above-mentioned categories, you may choose between these two options:
Take the PCR test again, carried out in the countries of departure, no later than 72 hours after their arrival in Lebanon and at their own expense.
Quarantine at home or in a hotel for a period of 10 days from the date of their arrival in Lebanon.
What are the documents required for the application of a Health Declaration Form?
To get an approved Health Declaration Form, you don't require a lot of documents. When you associate with iVisa.com for its application, you must have a few documents that are:
A valid passport with at least six months of validity from the date of your travel and its scanned copy.
A valid email address to obtain your document online.
Method of payment such as a debit/credit card or a PayPal account for paying the processing fee.
How can I apply for a Health Declaration Form with iVisa.com?
To apply for a Health Declaration Form that is required as per the new Lebanon Covid-19 restrictions, you have to follow a simple procedure. IVisa.com offers an easy process that complete in only three steps:
First, visit our website and fill out the available application form with the essential data.
Second, review this data that you have filled in the application form to avoid any discrepancies.
Third, upload the required documents and submit the form.
Can I get some information about the processing fee and time for the application of the Health Declaration Form?
As Health Declaration Form is a newly developed document, it is not possible to provide the exact detail of the processing fee and time. However, we can provide you an idea about the processing time and the cost of it depends on the time of processing you select:
Standard Processing Time: Get your document in an average time (

24 hours

) at a low cost (

USD 20.00

).
Rush Processing Time: Obtain your document a little early (

4 hours

) at a bit expensive cost (

USD 35.00

).
Super Rush Processing Time: Receive your document as soon as possible (

30 minutes

) by paying the most expensive cost (

USD 60.00

).
Is iVisa.com a safe option for obtaining the Health Declaration Form?
Yes, iVisa.com is a completely safe option for obtaining the Health Declaration Form or other travel-related documents as we have been providing our services for many years and our customers find our services simple, quick, affordable, and transparent.
How can I resolve my queries?
To resolve all your queries regarding a Health Declaration Form, you can visit our website or contact our customer care representatives.