Lebanon is a country located in Western Asia and is bordered by Syria to its north and east, Israel to the south, and Cyprus which lies west of it across the Mediterranean Sea. Lebanon's location at the crossroads of the Mediterranean Basin and the Arabian hinterland has played a major role in contributing to the rich cultural history and diverse cultural identity. The country of Lebanon is absolutely beautiful and is brimming with life and attractions but perhaps what sets it apart is its plurality and diversity. Despite a turbulent history, the sheer resilience of the country in the face of chaos, and its recovery from it, will leave you awestruck.
To visit the country, especially during the wave of the Coronavirus, there are certain prerequisites that you need to abide by and some basic things that you must know before you visit Lebanon. One of the foremost of such pre-requisite includes a very important document introduced by the Lebanese government called the Lebanon Vaccination Certificate. Along with this, you will also require a Lebanon visa and a few other essential documents.
Procuring this document is not a difficult task and the process is fairly simple, all you have to do is click here. You can get started right away!
Note: Since March 28th, 2022, the Lebanon COVID-19 MOPH Pass is no longer necessary to enter the country.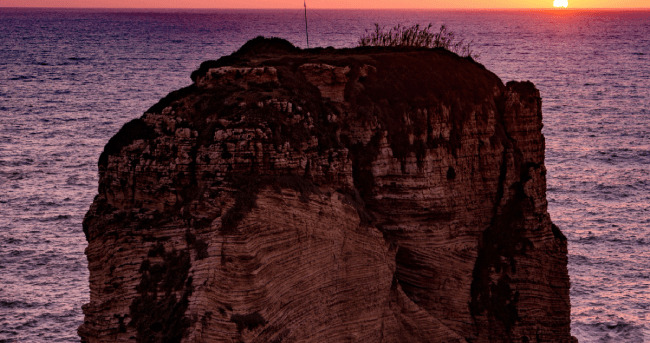 Frequently Asked Questions
This section will answer some of the important questions and will also help you get a better picture of the application process. you can also visit our official website iVisa.com to know more.
Click here to apply for your Lebanon Vaccination Certificate
What is the Lebanon Vaccination Certificate?
The Lebanese government has introduced the Lebanon Vaccination Certificate which acts as a health declaration that states that you have been vaccinated and therefore are safe from the virus. You can apply for the Lebanon Vaccination Certificate here.
Do I need a COVID vaccine or vaccination certificate to enter Lebanon?
No, you don't. As of today, COVID vaccination passports or certificates are not mandatory to enter Lebanon.
Since information may change quickly, we advise you to follow up on the latest Lebanon travel updates and/or contact your local embassy.
Do I need a negative COVID-19 test result to enter Lebanon?
COVID testing requirements: There are no testing requirements.
Will I need to quarantine when I arrive in Lebanon?
Quarantine requirements: There are no quarantine requirements.
What is the application process?
The application process for the people who are applying for their Lebanon Vaccination Certificate via iVisa.com is easy. You can just follow the following steps:
You will first have to fill out the application form from iVisa.com.

Choose a processing time and price that is suitable for you.

Scan all required documents and then submit your form.

For the last step, you will need to pay for your documents via PayPal, credit, or debit card.
What other essential documents are required?
Some of the essential documents include your passport which must be valid for a duration of at least six months. You must also have an email address via which you can communicate with us to receive your documents. Other documents include your visa, passport size photographs, and a few more.
To get a full list of documents and find out more information regarding this, click here.
What are the processing times and prices?
iVisa.com offers three options that you can choose from. The options are:
Standard Processing is a budget-friendly option. It delivers within an average period of time.

USD $32.49

-

24 hours

.
Rush Processing will get you your documents a bit faster than usual for an extra rate.

USD $55.99

-

8 hours

.

Super Rush Processing will help you get your document within a short period of time. USD $92.99 - 4 hours.

Apply for your Lebanon Vaccination Certificate here.
Is iVisa.com safe to use?
There is absolutely nothing to worry about, iVisa.com is definitely safe. We are extremely cautious when it comes to handling such important personal documents. You can rest assured that your documents are safe with us. To know more, you can also visit our website and read our client reviews.
I still have questions, what do I do?
You can get in touch with our customer support who are available 24/7 and will help you out. You can also visit iVisa.com for more information.
iVisa.com Recommends
Lebanon is no stranger to beautiful attractions. The Jeita Grotto is on top of the list, it boasts natural rock formations, stalagmites and stalactites, and beautiful green waters that feel refreshing. Baatara Gorge Waterfall in Tannourine is often called one of the most beautiful waterfalls in the world.
You can also take a hike around this place and bask in the Lebanese beauty. The city of Byblos is another interesting place to visit that will give you a lot of history. The temples of Baalbek are also called the 'city of the sun'.
There are several beautiful ancient temples dedicated to Jupiter, Bacchus, and the like Ancient literature enthusiasts are sure to have fun here. All in all, the place is a complete package of stunning scenic views and rich history that has played a pivotal role in shaping the culture and the people of Lebanon.
We hope you have the best time in this stunning city.