Note: Since March 28th, 2022, the Lebanon COVID-19 MOPH Pass is no longer necessary to enter the country. For all updated information on travel to Lebanon, please check out this page.
Plan your trip now to Beit ed-Dine palace in Lebanon as the country has started accepting tourists again. This wonderful palace was founded in the 19th Century on a mountain. You can see some stunning Lebanese architecture here. You can observe the reflection of the palatial lifestyles of the ancient kings of this palace. Every tourist visiting this place enjoys the sheer valleys and amazing gorges that offer awesome scenic beauty.
To learn more about Lebanon Covid-19 entry requirements, you can check the following information.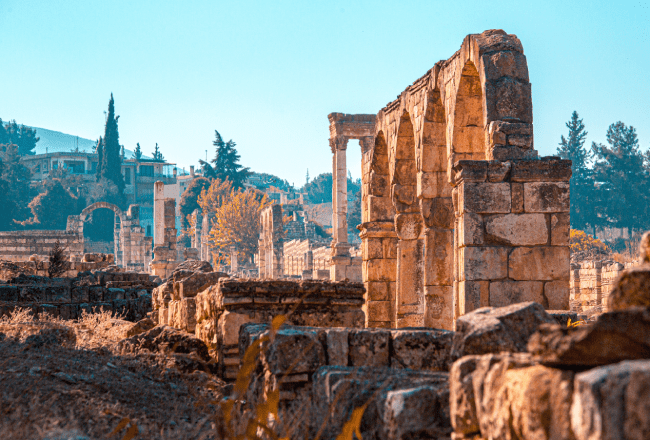 Frequently Asked Questions
WHY DO I NEED TO HAVE APPROVAL ON A HEALTH DECLARATION FORM?
Planning a trip to Lebanon during Covid-19? According to the newly developed rule passed by the Lebanese government for Lebanon Covid-19 entry requirements, you need to have an approved Health Declaration Form. This is an online document that allows the government to get your detailed information based on which your entry will be permitted.
WHAT ARE OTHER LEBANON COVID-19 ENTRY REQUIREMENTS?
As per the Lebanon Covid-19 entry requirements, currently, there are no more testing restrictions.
DO I NEED A COVID VACCINE OR VACCINATION CERTIFICATE TO ENTER LEBANON?
No, you don't. As of today, COVID vaccination passports or certificates are not mandatory to enter Lebanon.
Since information may change quickly, we advise you to follow up on the latest Lebanon travel updates and/or contact your local embassy.
Will I need to quarantine when I arrive in Lebanon?
Quarantine requirements: There are no quarantine requirements.
DO I NEED TO HAVE SOME DOCUMENTS FOR THE APPLICATION OF THE HEALTH DECLARATION FORM?
Obtaining approval on this Health Declaration Form can be done online and it doesn't require lots of documents. You just need a few documents when you choose iVisa for the application of this travel document:
A valid passport for providing your information with its scanned copy.

A valid email address to obtain your document via email.

Method of payments such as a debit/credit card for paying the processing fee.
WHAT IS THE PROCESSING COST AND TIME FOR THE APPLICATION OF THE HEALTH DECLARATION FORM?
Since the Health Declaration Form is no longer required we cannot offer you any processing times or costs.
WHAT IS THE PROCEDURE FOR THE APPLICATION OF THE HEALTH DECLARATION FORM?
To apply for this Health Declaration Form, you have to follow a very simple process as this is an online document. When you associate with iVisa, you need to complete three easy steps that are:
First, you have to go to our webpage and fill out the available application form with the required data.

Second, you have to review the data filled in the form to avoid any discrepancies.

Third, you have to upload your documents and send the form.
CAN I TRUST IVISA.COM FOR GETTING MY HEALTH DECLARATION FORM?
Yes, you can completely trust our services to get approvalon any travel document you need, as we utilize advanced systems for storing your data safely, and only authorized professionals have the authority to access it.
WHAT SHOULD I DO TO GET MORE INFORMATION?
Need more info regarding Travel to Lebanon? You can visit our webpage or contact our customer care support team or via email 24/7.