Are you ready to travel to Lesotho after so many months spent facing the news related to Covid-19? Then today is your lucky day! We'll explain to you all you need to know about the Lesotho Covid-19 travel restrictions as well as the documentation required. Bear in mind that you may need to apply for the Lesotho eVisa as a first step, and luckily, you will be able to do that on iVisa.com without leaving home!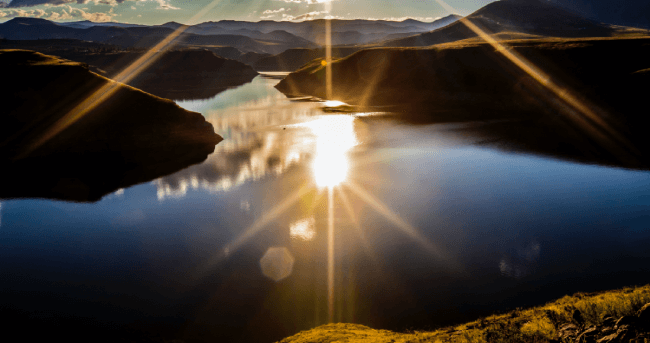 Learn the most important aspects about the Lesotho Covid-19 travel restrictions and the Lesotho eVisa below.
Frequently Asked Questions
What are the Lesotho Covid-19 Travel Restrictions?
The Lesotho Covid-19 Travel Restrictions are often changing, but we have a complete product page with the most updated information about these restrictions. We invite you to check it to see this information and therefore be ready to visit the country during Coronavirus.
To see other information related to the Lesotho Covid-19 travel restrictions, read below.
What is a Lesotho eVisa and how do I apply for it?
The Lesotho e-Visa is a travel document that authorizes you to visit Lesotho for a short-term stay. This eVisa is processed electronically through an online form you can find on our website.
To apply for this eVisa, you only have to follow these steps:
Step 1: Answer the online questionnaire with your private information and select the processing speed you prefer.
Step 2: Review the information registered in step one to avoid mistakes and pay for your fees using your debit or credit card.
Step 3: Upload and attach the items required and click on 'submit' to finish.
Lastly, wait for your eVisa via email inbox and print a copy for your trip!
What documentation is required to apply for the Lesotho eVisa?
This is the list of documents required to apply for a Lesotho eVisa:
A Yellow Fever Vaccination.
A valid airline confirmation ticket.
Your hotel reservation or host letter.
A recent passport-style photograph.
Your passport and a physical copy of the information page.
If you travel with minors, you must have their birth certificate and a scanned copy of their legal guardians' passport.
You should also have their consent letter.
Email address to obtain the eVisa.
Your debit or credit card to pay for the corresponding fees.
A valid selfie holding the physical credit card used for the transaction.
See other information about the Lesotho Covid-19 Travel Restrictions and the Lesotho eVisa in the questions below.
What are the costs and processing times?
The processing time you choose influences the total price. As for the processing times we offer, these are:
Standard Processing Time (

USD 200.00

-

11 days

): A great option for budget travelers.
Rush Processing Time (

USD 235.00

-

9 days

): For travelers who prefer faster processing.
Super Rush Processing Time (

USD 265.00

-

7 days

): For travelers who need their eVisa the fastest way possible.
Is iVisa.com a safe website to get my Lesotho eVisa?
Yes, iVisa.com is an authorized company that issues eVisas and other travel documents safely. We never jeopardize the information in our database. Learn more about it on our comment section.
Where can I find more information about the Lesotho Covid-19 Travel Restrictions?
To see more information about the Lesotho Covid-19 Travel Restrictions and the eVisa, please check iVisa.com or simply contact our agents to get personal attention.
iVisa.com Recommends
Lesotho is a landlocked and high-altitude kingdom encircled by South Africa. This nation is crisscrossed by a network of rivers and mountain ranges including the 3,482m-high peak of Thabana Ntlenyana. Near its capital city, Maseru, you can find the Thaba Bosiu plateau with ruins dating from the 19th-century reign of King Moshoeshoe I. Thaba Bosiu is an impressive place that overlooks the iconic Mount Qiloane, an enduring symbol of the nation's Basotho people.
Lesotho is regularly considered a safe country to travel to. However, even though it has served as a refuge from all the troubles that are hitting the rest of Africa pretty hard - Lesotho still has its issues with crime and poverty. But, that shouldn't be an excuse to avoid visiting it.
What you can do to feel safe when staying in Lesotho is to avoid spending much time on the streets after dark. You should never stray off well-lit and busy streets as well. You should also be particularly cautious along the stretch between Maseru's hub of hotels, as well as in the business district.