Are you planning a visit to Lesotho? Then you should first check if you're one of the eligible countries to apply for the Lesotho eVisa. This document will be available on our website soon, and it will be mandatory for over 100 travelers around the world. In addition to that, you should also be informed about the Lesotho Covid Entry Requirements, and for that, we're ready to help you with the information below.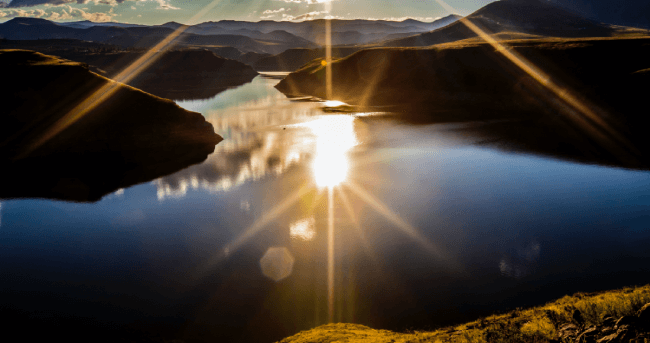 We suggest you read the list of frequently asked questions below to learn all about the upcoming Lesotho eVisa and also the Lesotho Covid Entry Requirements.
Frequently Asked Questions
What are the Lesotho Covid Entry Requirements?
These are a series of requirements that you must follow to enter Lesotho during Coronavirus. These requirements change often, so we suggest you enter our product page to see the most updated information about this topic.
See other information that may be useful for the Lesotho Covid Entry Requirements below.
What is a Lesotho eVisa and how can I apply for this document?
This eVisa is an electronically-processed document that allows you to enter Lesotho for a short-term stay. It works with an electronic link in your biometric passport, so it's not necessary to have a physical stamp at the local embassy. To apply for it, you must follow these steps:
Step 1: You have to answer the questionnaire available on our webpage and you also have to pick the processing speed you prefer.
Step 2: You must also verify that the information you registered is correct before paying for the fees.
Step 3: You have to upload and add the required documents to the form. After that, you have to click on 'submit' to finish the process.
Then, wait for your Lesotho eVisa, which will be delivered by email inbox.
What is the documentation required?
These are the requirements you need to apply for the Lesotho eVisa:
A Yellow Fever Vaccination certificate.
A valid airline confirmation ticket.
Your hotel reservation, or an invitation letter from the host.
A valid passport-style picture.
Your passport and a copy of the information page.
If you decide to travel with minors, you must have their birth certificate and a scanned copy of their legal guardians' passport.
Also, you must have the minor's consent Letter.
A valid email address to obtain the actual eVisa.
Your debit or credit card to pay for the fees.
You also need a valid selfie holding the physical credit card used for the payment.
Check other information about the Lesotho Covid Entry Requirements and the Lesotho eVisa in the lines below.
What are the costs and processing times?
The processing option you choose will decide the total price you pay. These are the options we offer:
Standard Processing Time (

USD 200.00

-

11 days

): This is a great alternative for budget travelers.
Rush Processing Time (

USD 235.00

-

9 days

): This option is excellent for travelers who want to enjoy faster processing.
Super Rush Processing Time (

USD 265.00

-

7 days

): This is an excellent alternative for travelers who prefer to have their eVisa the fastest way possible.
Is it safe to use iVisa.com?
Yes, for sure! With iVisa.com you can get your travel documents safely thanks to our updated system that won't jeopardize your private information. If you're still unsure about it, check what our customers have to say on our comment section.
Where do I read more information about the Lesotho Covid Entry Requirements?
If you want to learn more about the Lesotho Covid Entry Requirements, then feel free to visit [iVisa.com], or if you prefer, reach out to our agents to get personal and faster attention.
iVisa.com Recommends
Affordable, beautiful, culturally rich, and easily accessible, Lesotho is without a doubt an underrated travel destination that you should visit at least once. Its contrast with South Africa is very impressive, especially with aspects like Basotho people's distinct personality and also the mountainous terrain's topographical limits. Even if you stay in Lesotho for a few days, you will probably enjoy amazing landscapes, and you will breathe fresh air from a different perspective on Southern Africa.
The Kingdom of Lesotho is essentially an alpine country, and we know that it might sound incredible by being a South African country. Here you can see numerous villagers on horseback in colorful balaclavas and blankets that welcome you round craggy bends. Besides, Lesotho is a perfect spot for hiking and trekking, especially with the famed Basotho pony.
As for the 1000m-high 'lowlands', these are excellent for craft shopping and sightseeing, but you shouldn't miss a trip to the southern, central or northern highlands because these are full of historical value and here you can traverse an ancient dinosaur playground. Lesotho is a country for real adventure lovers!