Before traveling to Lesotho, there's some information you should consider first. The most important is related to the Lesotho Covid Test Requirements, as these are often changing depending on your country of origin. But there's another thing to keep in mind too: the Lesotho eVisa. This document will be available soon, and many countries will require it. You may be one of the countries eligible for this easy-to-get eVisa!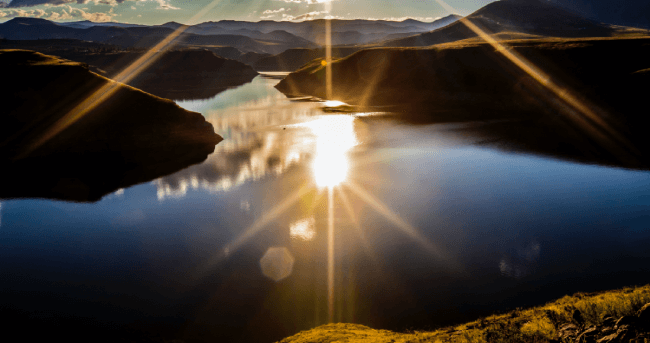 Since iVisa.com will offer a service to get this eVisa very soon, why don't you read this complete guide to learn all about it? This way, you can also find out about the Lesotho Covid Test Requirements.
Frequently Asked Questions
What are the Lesotho Covid Test Requirements?
All the information related to the Lesotho Covid Test Requirements is often changing, which is why we encourage you to visit our product page so that you can get the most updated information about them. Here, you can see exactly what you need to visit Lesotho during the Coronavirus pandemic.
What is a Lesotho eVisa and how can I apply for it?
It is a travel document that allows you to travel to Lesotho for a short-term visit. It is electronically linked to your biometric passport, and it is processed completely online so you don't have to visit the embassy at all.
To apply for this eVisa, you only have to follow these steps:
Step 1: Answer the questionnaire available on our website and pick the processing option you prefer.
Step 2: Check the information you registered in step one to avoid typos and, after that, pay for the fees.
Step 3: Upload the required documents and click on 'submit' to complete the process.
Once you're done with that, be ready to receive your eVisa by email.
What items and documents are required to apply for the Lesotho eVisa?
Here's the complete list of required documents to get the Lesotho eVisa:
A Yellow Fever Vaccination certificate.
Your airline confirmation ticket.
Your hotel reservation or an invitation letter.
A recent passport-style picture.
Your passport and a scanned copy of the first page.
In case you travel with minors, you must have their birth certificate and a scanned copy of their legal guardians' passport.
You must also have their consent letter.
Email address to get the actual eVisa.
Your debit or credit card to pay for the corresponding fees.
A valid selfie holding the physical credit card used for the payment.
See other details about the Lesotho Covid Test Requirements and the Lesotho eVisa in the lines below.
What about the costs and processing times?
The processing speed you select influences the total price you pay. As for the processing times we provide, these are:
Standard Processing Time (

USD 200.00

-

11 days

): An excellent option for budget travelers.
Rush Processing Time (

USD 235.00

-

9 days

): For travelers who want to enjoy faster processing.
Super Rush Processing Time (

USD 265.00

-

7 days

): For travelers who prefer to have their eVisa the fastest way possible.
Is iVisa.com a safe website to get my Lesotho eVisa?
Of course! iVisa.com is a reliable company that issues electronic visas and other travel documents securely. Besides, we never jeopardize our database information. Learn more about this document by checking comment section.
Where can I find more information about the Lesotho Covid Test Requirements?
To get more information about the Lesotho Covid Test Requirements and the Lesotho eVisa, please go to iVisa.com or simply reach out to our agents to receive personalized attention.
iVisa.com Recommends
Lesotho is a landlocked nation encircled by South Africa. It is officially known as the Kingdom of Lesotho, and it is a naturally blessed destination because it is crisscrossed by a network of rivers and mountain ranges including the 3,482m-high peak of Thabana Ntlenyana. Besides, it is home to the Thaba Bosiu, a fantastic plateau where you can find a lot of ruins dating from the 19th-century reign of King Moshoeshoe I. This place overlooks the iconic Mount Qiloane, an enduring symbol of the nation's people and a great spot to take unforgettable pictures.
Lesotho is often considered a safe country to visit. Nevertheless, this nation is fighting its own battles – poverty, illness, and crime. Therefore, you should be careful when walking around as there's still some danger in the streets.
Its urban areas are more dangerous than the rural areas. Plus, the rural areas are so beautiful and filled with gorgeous sights and things to do that there's probably no reason to walk around the cities.
We recommend you plan your trip with tour guides to be well-protected and also enjoy a nice stay.