Did you know that the citizens of Afghanistan must apply for the Lesotho e-Visa to visit Lesotho for tourism purposes? At iVisa.com we help you with that from the comfort of your own house. You only need to apply with us and wait for your online document. Want to apply for the Lesotho e-Visa for citizens of Afghanistan? Learn how with our FAQs.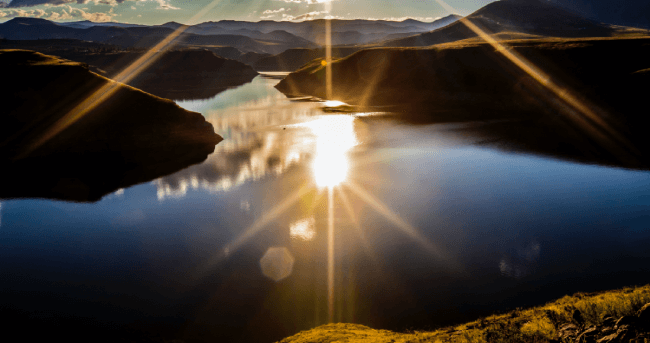 Frequently Asked Questions
Do I need a vaccine to travel to Lesotho as a citizen of Afghanistan?
All travelers without exception are recommended to be vaccinated against Rabies, Hepatitis A, Hepatitis B, Typhoid, and Yellow Fever to travel to Lesotho. Also recommended is the Covid-19 vaccination, due to the current world pandemic.
Do I need a PCR Test to travel to Lesotho as a citizen of Afghanistan?
Visitors from Afghanistan must have with them a negative PCR test result taken within 72 hours before departure, and present it at the immigration border.
Do I have to quarantine upon arrival in Lesotho as a citizen of Afghanistan?
At the moment, Lesotho doesn't have any restriction regarding quarantine upon arrival. However, we recommend following the covid-19 guidelines for traveling around the country.
What is the Lesotho e-Visa for citizens of Afghanistan, and how to apply for it?
The Lesotho e-Visa is an electronic visa that grants visitors access to the country. This electronic document is only for a Single Entry, which means that you only can enter once. You can travel around Lesotho for 30 days Per Entry within 90 days after arrival, starting the day you arrive in the country. Applying for the Lesotho e-Visa for citizens of Afghanistan is easy, you only need to follow three steps:
Step 1: Write down all your personal information in our online forms and then choose the processing alternative.
Step 2: Review that all the information is valid before selecting the payment method that fits you best.
Step 3: Finally, scan all the needed documents.
What are the application processing costs for the Lesotho e-Visa for citizens of Afghanistan?
Standard Processing:

11 days

-

USD $189.49
iVisa.com prices include the government fee and the business services.
What documents do I need to submit to apply for the Lesotho e-Visa for citizens of Afghanistan?
Scan and upload these documents:
Passport with at least six months of validation.
Yellow Fever Vaccination certificate.
Recently taken passport photograph, with white background.
Accommodation information.
Airline ticket.
Email address so you can receive the Lesotho e-Visa.
Payment method can be credit or debit card.
Can I trust iVisa.com?
Yes! We are proud to say that hundreds of clients have already been able to visit different parts of the world thanks to us. They trusted us and we delivered their travel documents on time. See their comments in the review section.
I have some concerns about the Lesotho e-Visa for citizens of Afghanistan?
For any concerns, you can contact our customer service agents, they will be happy to help you. You can contact them 24/7.
iVisa.com Recommends
Are you a rock art enthusiast? If you are, you should visit Ha Baroana Rock Art in Lesotho, this destination is one of the most visited for its rock art and in being able to represent the tradition of the country in different types of art. This is an artistic area of the main city in the country and has different streets where you can see the art of locals, street art, contemporary, traditional, and mixtures. To get to this place you must take the Mafeteng road; and then continue 8 kilometers to Thaba-Tseka, after that turn left and continue 12 kilometers until you reach Nazareth. If you do not have a rental car you can always look for the nearest tourist center to where you are staying to request information on tours or cabs with guides who can take you there safely, and return you to your accommodation. When you book a guided tour, it is most likely that this will not only visit this tourist attraction, the package will also include other attractions near the area. With this type of tour you can visit more attractions in the time you stay in the country.