You can now travel to Lesotho as a citizen of Algeria. Lesotho has reopened its doors to international tourism, subject to agreement with the contingency measures that Lesotho is employing to control Covid-19.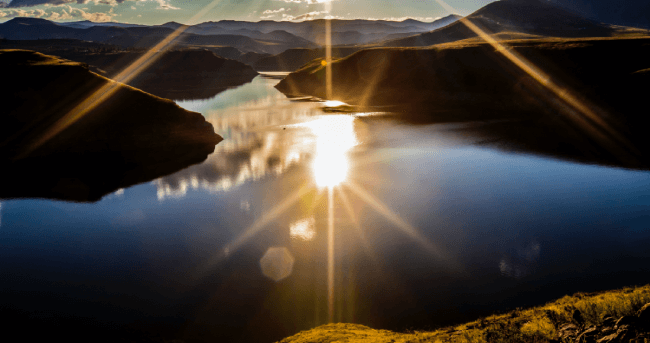 So here at iVisa.com we will provide you with all the information you need to know about the Covid-19 rules you must comply with, and how to correctly apply the Lesotho e-Visa for Citizens of Algeria So you can have the best travel experiences in Lesotho.
Now you will receive all the guided information on what measures you will have to take into account before entering Lesotho, and what is the correct way to apply for the Lesotho e-Visa for Citizens of Algeria.
Please read the information carefully so that you can proceed to apply for the Lesotho e-Visa for Citizens of Algeria.
Frequently Asked Questions
What are the Covid-19 restrictions to enter in Lesotho?
Passengers must have a negative Covid-19 test issued at most 72 hours before arrival.
What is a Lesotho e-Visa for Citizens of Algeria?
Algerian citizens can now take advantage of Lesotho's new e-Visa program. You can get your e-Visa online in a digital format that works exactly like a paper visa without having to travel to the embassy or consulate. The Lesotho e-Visa is good for 90 days after arrival, depending on your country of origin.
How many times can I enter Lesotho with the E-Visa?
There are single, double, or multiple entry types. Single entry means you can enter the country once. Double entry means you can enter the country twice. Multiple entries means that, within the validity period of your visa, you can enter the country as many times as you need.
Your Lesotho e-Visa for Citizens of Algeria allows visitors from Algeria Single Entry into the country. Make sure you plan accordingly.
How can I start the application of the Lesotho e-Visa for Citizens of Algeria?
First, fill out all your details in the iVisa.com application form ,then choose a processing time that is suitable for your travel needs.
Second. Make sure all the details you entered are correct, after verifying this you can pay the fees online using a debit or credit card.
Third. The last step is to scan and upload your passport and other documents. After that, Click on the "submit" button.
Which documents are required to apply for the Lesotho e-Visa for Citizens of Algeria?
To apply for the Lesotho e-Visa you will need the following documents:
A passport that has at least 6 months of validation.
Your email address for you to obtain your Visa.
Your professional photo iVisa.com professional service can help you to get one.
Valid payment options like Debit/Credit card to pay fees.
What are the processing times and prices?
Standard processing time:

11 days

-

USD $189.49

.
Rush processing time:

9 days

-

USD $221.99

.
Super rush processing time:

7 days

-

USD $258.99

.
Is it safe to use iVisa.com to obtain my Lesotho e-Visa?
Yes, it is secure to use iVisa.com as your service provider. You can trust your data is safe with us and feel assured. You can check our reviews and get to know the quality of work we do for our customers.
I have more questions, where can I find more information?
For more information please contact our customer service team. We are available 24/7 to answer any additional questions, guidance, or queries. We appreciate the value of choosing iVisa.com and that is why we want to make you feel like you are in good hands.
iVisa.com Recommends
Lesotho is one of the most amazing countries on the African continent. Unlike Algeria, the whole territory of Lesotho is located on mountains and valleys, above 1000 meters of altitude.
Lesotho will give you the opportunity to discover Africa from another perspective, with different landscapes, cultures, and traditions to explore. In the mountains of Lesotho, you will find many different cultures, as there are several ethnic groups in the country. As Lesotho is located in mountainous territory, the best outdoor activities are hiking, mountain climbing, and valley crossing.
One of the best places to visit where you can go hiking and enjoy the beautiful scenery is Ts'ehlanyane National Park. Another of the most emblematic places of Lesotho is the Qacha's Nek Snake Park, in this park you can observe from sites with great archaeological wealth to wild animals such as African cobras and other species of snakes. Allow yourself to see Africa from other eyes, in one of the smallest countries of the continent, but with great surprises to discover.