Lesotho is reopening its doors to international tourism, as long as passengers comply with the rules and regulations that Lesotho has put in place to maintain control over the Covid-19 situation, they would be allowed to enter and enjoy the country.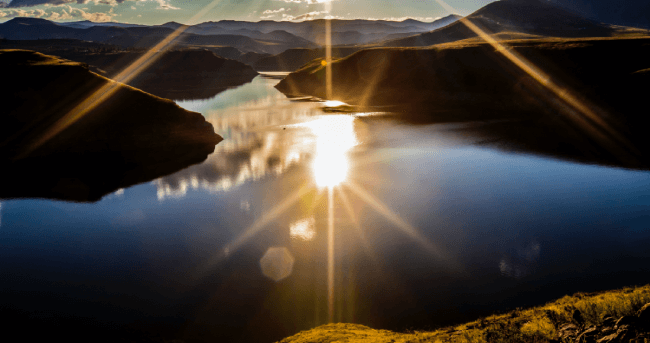 As an Angolan citizen, you must apply for the Lesotho e-Visa for Citizens of Angola if you wish to travel to Lesotho. That is why in iVisa.com, we have created a reliable place for you, where you will receive all the complete information to apply for the Lesotho e-Visa for Citizens of Angola.
Now you will be provided with the most up to date information in order to apply the Lesotho e-Visa for Citizens of Angola.
At iVisa.com We are strongly committed to providing you with the best service during this process.
Frequently Asked Questions
Is there any Covid restriction to enter in Lesotho?
Passengers must have a negative Covid-19 test issued at most 72 hours before arrival.
What is a Lesotho e-Visa for Citizens of Angola?
Angolan citizens can now take advantage of Lesotho's new e-Visa program. You can get your e-Visa online in a digital format that works exactly like a paper visa without having to travel to the embassy or consulate. The Lesotho e-Visa is good for 90 days after arrival, depending on your country of origin.
Keep reading for more about the Lesotho e-Visa for Citizens of Angola.
How many times can I enter Lesotho with the E-Visa?
There are single, double, or multiple entry types. Single entry means you can enter the country once. Double entry means you can enter the country twice. Multiple entries means that, within the validity period of your visa, you can enter the country as many times as you need.
Your Lesotho e-Visa for Citizens of Angola allows visitors from Angola Single Entry into the country. Make sure you plan accordingly.
How does it work to apply the Lesotho e-Visa for Citizens of Angola?
First, fill out all your details in the iVisa.com application form, then choose a processing time that is suitable for your travel needs.
Second. Make sure all the details you entered are correct, after verifying this you can pay the fees online using a debit or credit card.
Third. The last step is to scan and upload your passport and other documents. After that, click on the "submit" button.
Which documents do I need to apply for the Lesotho e-Visa for Citizens of Angola?
To apply for the Lesotho e-Visa you will need the following documents:
A passport that has at least 6 months of validation.
Your email address for you to obtain your Visa.
Your professional photo. iVisa.com professional service can help you get one.
Valid payment options like Debit/Credit card to pay fees.
What are the processing times and prices?
Standard processing time:

11 days

-

USD $190.99

.
Rush processing time:

9 days

-

USD $223.99

.
Super rush processing time:

7 days

-

USD $261.99

.
Is it secure to use iVisa.com to arrange my Lesotho e-Visa?
Yes, it is secure to use iVisa.com as your service provider. You can trust your data is safe with us and feel assured. You can check our reviews and get to know the quality of work we do for our customers.
I have more questions, where can I find more information?
You can always contact our customer service team for any further questions or doubts. We are available 24/7 to answer any additional questions, guidance, or queries. We appreciate the value of choosing iVisa.com and that is why we want to make you feel like you are in good hands.
iVisa.com Recommends
Lesotho has opened its doors again, and with this, you have the possibility to explore all the natural magic, traditions, and cultural richness that this country has to offer. If you are a lover of mountain life, you will love Lesotho. This small African country is located on a mountainous territory, so all its territory is above 1000 meters of altitude.
To enjoy the great natural exhibition of Lesotho, you can visit the Maletsunyane Falls. These waterfalls are more than 190 meters high, being one of the largest in the African continent, visiting the waterfalls can make you feel a great connection with nature and enjoy its landscapes.
If you wish to delve deeper into the culture and translations of Lesotho, you can visit the towns of Maseru and Butha-Buthe District. In these two cities you can enjoy a wide repertoire of outdoor activities, such as going to natural sites, eating out, visiting parks and museums. This way you will be able to get into this culture, at the same time so influenced by the African ancestors and by the new trends that impregnate the traditions of Lesotho.