You are a citizen of Argentina searching for a great adventure. Does Lesotho seem to be one of those places that catch your attention? Then you are about to make a great choice, as Lesotho is one of the countries in Africa that best showcases the natural beauty and ancestral African traditions.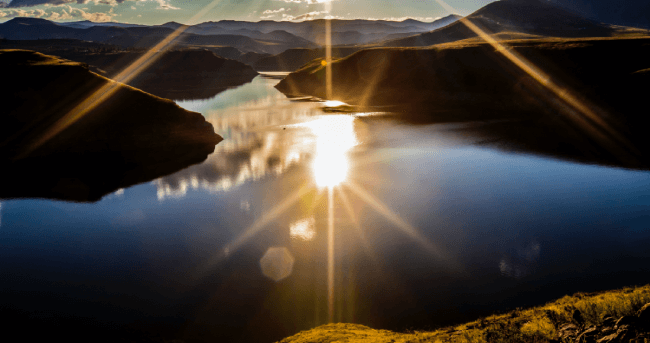 Here we will provide you with all the important and complete information so that you can apply for the certificate and experience Lesotho at its best. So if you want to travel to Lesotho as a citizen of Argentina, you need to apply for the Lesotho e-Visa for citizens of Argentina.
For this reason, at iVisa.com, we can help you complete, process, and receive your Lesotho e-Visa for citizens of Argentina.
Now you will get full information about how to continue. Please follow the instructions so you can properly apply for the Lesotho e-Visa for citizens of Argentina. iVisa.com is strongly committed to providing you with the best service and support you need during this process.
Frequently Asked Questions
Are there any Covid restrictions to enter Lesotho?
Passengers must have a negative Covid-19 test issued at most 72 hours before arrival.
What is a Lesotho e-Visa for Citizens of Argentina?
The citizens of Argentina now can apply to Lesotho's new e-Visa program. You can get your e-Visa online in a digital format that works exactly like a paper visa without having to travel to the embassy or consulate.
The Lesotho e-Visa is valid for 90 days after arrival, depending on your country of origin.
How many times can I enter Lesotho with the e-Visa?
There are single, double, or multiple-entry types. Single entry means you can enter the country once. Double entry means you can enter the country twice. Multiple entries means that, within the validity period of your visa, you can enter the country as many times as you need.
Your Lesotho e-Visa for citizens of Argentina allows visitors from Botswana Single Entry into the country. Make sure you plan accordingly.
So what is the step by step to get the Lesotho e-Visa for Citizens of Argentina?
First, fill out all your details in the iVisa.com application form, then choose a processing time that is suitable for your travel needs.
Second. Make sure all the details you entered are correct, after verifying this you can pay the fees online using a debit or credit card.
Third. The last step is to scan and upload your passport and other documents. After that, click on the "submit" button.
Which documents do I need to apply the Lesotho e-Visa for Citizens of Argentina?
To apply for the Lesotho e-Visa for Citizens of Botswana you will need the following documents:
A passport that has at least 6 months of validation.
Your email address for you to obtain your Visa.
Your professional photo. iVisa.com professional service can help you get one.
Valid payment options like Debit/Credit card to pay fees.
What are the processing times and prices?
Standard Processing time:

11 days

-

USD $211.99

.
Rush Processing time:

9 days

-

USD $252.99

.
Super Rush Processing time:

7 days

-

USD $300.99

.
Is it secure to use iVisa.com to arrange my Lesotho e-Visa?
Yes, it is secure to use iVisa.com as your service provider. You can trust your data is safe with us and feel assured. You can check our reviews and get to know the quality of work we do for our customers.
Where can I find more information for other inquiries?
You can always contact our customer service team for any further questions or doubts. We are available 24/7 to answer any additional questions, guidance, or queries. We appreciate the value of choosing iVisa.com and that is why we want to make you feel like you are in good hands.
iVisa.com Recommends
Lesotho is a country located in the middle of the South African territory, with almost all the territory between mountains and valleys, Lesotho is a great country to explore African culture and its natural beauties. Indeed, this small country exhibits a great cultural richness, where traditions dating from many years ago are still practiced.
One of the best places to learn more about the history and traditions of Lesotho is the Liphofung Cave Cultural & Historical Site and the Cultural Village. In these places, you can receive guided tours where you will learn about the great ancestral legacy of this country.
On the other hand, you can't miss out on exploring the great natural potential that Lesotho has to offer. So you can not miss visiting the Tsehlanyane Reserve.
In this reserve, you will find a lot of natural life, street monuments, and a fantastic view of the valley from the Leribe Center Craft viewpoint. You can visit one of the largest markets in the country, which is also located in this reserve.