Are you preparing for a trip to Lesotho? Then you should first get all the important information about the travel items required. If you are from Azerbaijan, you will only have to apply for the Lesotho e-Visa. Luckily, you can apply for this document online by using the electronic services at iVisa.com.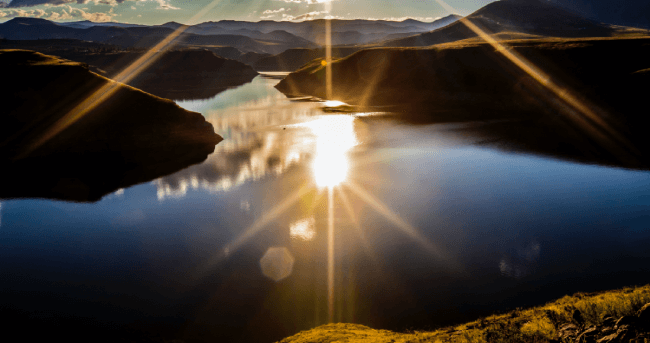 With iVisa.com online platform, you will not have to stress about paperwork and bureaucracy to obtain this visa.
Do you want to see what the Lesotho e-Visa for Citizens of Azerbaijan consists of and how to obtain it? Then continue reading the questions below.
Frequently Asked Questions (FAQs)
What are the items needed to apply for the Lesotho e-Visa for Citizens of Azerbaijan?
Before preparing for your online application, ensure that you have all the documentation required. The list is not long-drawn because this eVisa is 100% electronic, meaning that you won't have to visit a diplomatic mission to get it.
This is the full list of items you need:
Your passport: Your passport should have a validity of 6 months upon arrival.
Current and professional photo: This photograph must be as recent as possible and it should follow the proper guidelines.
Travel Ticket Copies: These copies might be necessary to prove you will be returning to your country.
Accommodation Details or Invitation Letter.
Yellow Fever Vaccine Certificate.
Payment: You will also have to get ready to use your debit or credit card (for payments).
As soon as you are ready with these documents, you can continue with the application process.
How long does it take to apply for this visa and how much does it cost?
With your Azerbaijani passport, you can choose one of the following processing speeds to obtain your eVisa on time. Notice that each of these processing alternatives has a different cost, which is why you will have to pay more if you want your eVisa as fast as possible.
Select one of the following:
Standard Processing Time:

11 days

-

USD $189.49

.
Rush Processing Time:

9 days

-

USD $221.99

.
Super Rush Processing Time:

7 days

-

USD $258.99

.
How can I apply for the Lesotho e-Visa online?
The Lesotho e-Visa for Citizens of Azerbaijan is a lot easier to get nowadays than it used to be some months ago with iVisa.com's services.
You just have to follow this process:
First, begin the online application process by completing the electronic request form and choosing the processing option you prefer.
Second, check the entire information you previously registered, and pay for the corresponding fees depending on the processing time you choose.
Third, attach the items and/or documents required and click the 'submit' button to finish the entire application process.
As soon as you are ready with these steps, wait for your e-Visa (it will be sent via email inbox), and that would be everything!
Get more information about the Lesotho e-Visa for Citizens of Azerbaijan in the following questions.
Is iVisa.com safe?
Yes, it is! Mainly because we have a reliable team and an astounding platform that will not leak any detail of your information. Furthermore, our automated payment platform will not hold any personal information.
Where can I read more about the Lesotho e-Visa for Citizens of Azerbaijan?
You can talk to our customer support agents or read other questions on our website if you wish to find out more details related to the Lesotho eVisa.
iVisa.com Recommends
Lesotho is a mountainous country located in southern Africa. Its capital city is Maseru, and it should be your starting point when entering this nation. Lesotho is famous not only for its capital city but also for its rock art and Mount Qiloane.
Despite its small area (at least if we compare it to other African countries), Lesotho is full of natural gems that can impress anyone. This country is very popular for having green slopes and alpine regions, which is probably not the first thing that comes to mind when thinking of Africa.
A great example of a natural treasure in Lesotho is the Maletsunyane Falls, famous for its namesake river. This waterfall is 192 meters high and is one of the tallest waterfalls in Africa.
If you prefer to breathe fresh air and relax with a gorgeous view, then you have to visit Maluti Mountains, a beautiful mountain area that enhances the vast Maloti countryside. These mountains are not only picturesque but also impressive, especially when they are adorned with white snow during the cooler seasons.
These are only a few examples of what you can experience and enjoy in Lesotho if you plan a visit. We encourage you to get your Lesotho e-Visa with iVisa.com and get your luggage ready once you have all the items on hand!