Lesotho e-Visa for Citizens of Benin allows them to apply for visas online without traveling to embassies or consulate offices. It's easy and secure, with no hidden charges or commissions on visa fees.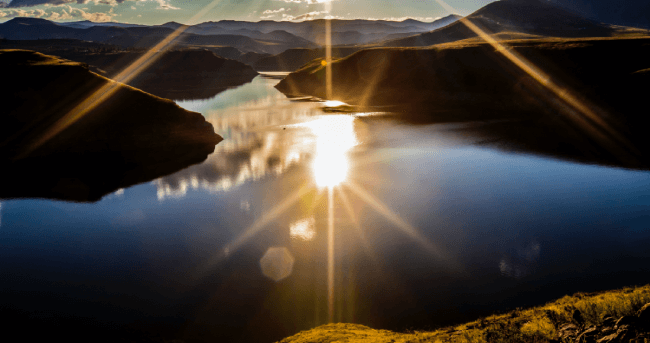 You can take up to 14 days before your visit to complete this process, so you don't have any last-minute surprises when you arrive at immigration control.
This article will explain to you how to apply with the help of iVisa.com.
Frequently Asked Questions
How long is the process for my Lesotho e-Visa?
There are three processing times available to Benin travelers:
Standard processing of your visa will be completed in

11 days

.
Rush Processing will complete your visa within

9 days

.
With Super Rush Processing, your visa will be processed within

7 days

.
How much does the Lesotho e-Visa cost?
The processing speed that you choose. It depends on the cost of Lesotho e-Visa for Citizens of Benin:
Standard Processing for a Lesotho e-Visa costs

USD $189.49

.
Rush Processing for a Lesotho e-Visa costs

USD $221.99

.
The Super Rush Processing Fee for a Lesotho e-Visa costs

USD $258.99

.
How many entries will I be permitted with my e-Visa?
Your Lesotho e-Visa for Citizens of Benin will grant you a Single Entry.
When does my Lesotho e-Visa expire?
Your Lesotho e-Visa for Citizens of Benin is only valid for 90 days after arrival.
Does the e-Visa allow me to stay for up to 30 days in Lesotho?
That's right! Benin citizens with an e-Visa are allowed to stay in Lesotho for up to 30 days Per Entry.
What documents will I need to submit for the Lesotho e-Visa application?
Be sure to get these documents ready before you submit the Lesotho e-Visa form.
Valid Passport: You need to have a valid passport. To complete the application, you'll need to take a digital scan from the data page.
Current Photo – You will need a current passport-size picture of yourself during the application process.
You will need documentation to prove your Lesotho Onward Travel ticket.
Accommodation Details and Invitation Letter - Please provide information about the place you'll be staying in Lesotho.
Yellow Fever Vaccine Certificate – This certificate will verify that you are vaccinated against the Yellow Fever Virus. Some regions of Africa have a greater risk of contracting it.
Payment - Make sure you have a valid debit or credit card available to pay for the application to the Lesotho e-Visa for Citizens of Benin.
Can I trust iVisa.com?
Sure, iVisa.com is your premier source for online e-Visas, Manage all of your travel needs with us! Verify our claims by checking our customer reviews.
I have other questions; how can I contact you?
For additional information for theLesotho e-Visa for Citizens of Benin, please contact our customer care staff. We are dedicated to assisting you at all times and offering the assistance you need.
iVisa.com Recommends
Lesotho is a landlocked country in Southern Africa. The people of Lesotho speak English and Sesotho. The Natural History Museum, Free State, is located in Bloemfontein. This amazing museum holds the widest range of specimens. It has more than 6 million species of plants, animals, geography, fossils and rocks.
The Cradle of Humankind World Heritage Site is one of the most important archaeological sites in the world. It is situated on the escarpment between Johannesburg and Pretoria near Kromdraai and Sterkfontein Caves, where it contains over 15% of known human ancestor fossils, including Australopithecus africanus (or "Mrs. Ples") and the most complete skeleton of an early hominid yet discovered, known as 'Little Foot.'
Mokala National Park is found in the Northern Cape Province of South Africa. It's one of South Africa's newest parks, and it's excellent wildlife viewing makes it a draw card for visitors to the Northern Cape.
The Cradle of Humankind is a World Heritage Site was established as a 7,700 hectare-protected area by the Government Gazette published on 29 June 1999.