Do you want to discover the wonderful tourist attractions of Lesotho? As a citizen of Brazil, you must first apply for a Lesotho e-Visa to enter the country.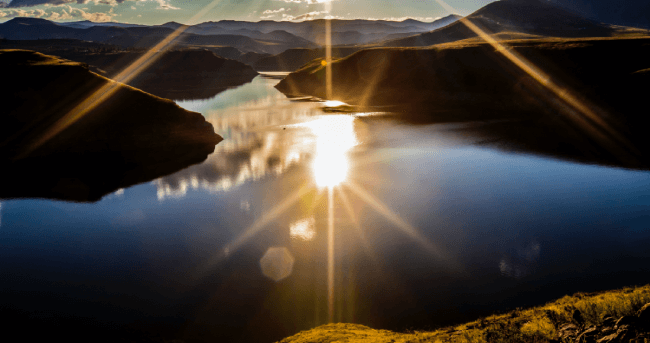 If you don't have one yet, don't worry! You can apply for it with iVisa.com. It is a quick and easy process, just fill out our application form, and we will do the rest.
Lesotho e-Visa for Citizens of Brazil! If you want to learn more about the Lesotho e-Visa, continue reading the FAQs.
Frequently Asked Questions
Do I need a vaccine to travel to Lesotho as a citizen of Brazil?
Citizens from Brazil need to travel to Lesotho vaccinated against Rabies, Hepatitis A, Hepatitis B, Typhoid, and Yellow Fever before traveling to the country.
Also, the CDC advised travelers to be vaccinated against COVID-19.
Do I need a PCR Test to travel to Lesotho as a citizen of Brazil?
Visitors must carry a negative PCR test result taken within 72 hours before departure and present it to the immigration border agents.
Do I have to quarantine upon arrival in Lesotho as a citizen of Brazil?
There is no requirement for quarantine upon arrival to Lesotho. Lesotho e-Visa for Citizens of Brazil! Trust iVisa.com for a safe and secure travel.
What is the Lesotho e-Visa for citizens of Brazil, and how to apply for it?
The Lesotho e-Visa is a digital visa that allows visitors from Brazil to enter the country. This single-entry visa will enable tourists to travel around the country for a maximum of 30 days Per Entry within 90 days after arrival per entry.
The Lesotho e-Visa can be applied by following 3 simple steps:
Step 1: Fill in our online form with your personal information. After that, choose the processing alternative.
Step 2: Check that all your personal data is correct before selecting your payment method.
Step 3: Submit all the needed documents.
What are the application processing costs for the Lesotho e-Visa for citizens of Brazil?
There are three alternatives, depending on your travel needs.
Standard Processing:

11 days

-

USD $211.99

.
Rush Processing:

9 days

-

USD $252.99

.
Super Rush Processing:

7 days

-

USD $300.99

.
Lesotho e-Visa for Citizens of Brazil! iVisa.com has the best prices for your travel documents.
What documents do I need to submit to apply for the Lesotho e-Visa for citizens of Brazil?
Passport information.
Yellow Fever Vaccination certificate.
Passport-size photograph with white background.
Accommodation and airline data.
Your email address so you can receive the online visa.
The payment method can be credit or debit card.
Is iVisa.com trustworthy?
Sure! We have years of experience processing travel documents for hundreds of clients. Thanks to that, they have been able to reach their destinations. Read their comments about iVisa.com in our review section.
I have some questions about the Lesotho e-Visa for citizens of Brazil. Who can I talk to?
If you have any questions about iVisa.com, you can always contact our customer service agents. They are available at any time to resolve any query you might have.
iVisa.com Recommends
During your trip to Lesotho, several destinations can fascinate you. Among them, some that we recommend are the Ha Baroana and the dinosaur footprints in Quthing. Both are magical, depending on the experience you want to have.
The Ha Baroana is one of the most important rock art tourist attractions in the whole country. Therefore, you must add it to your travel itinerary since you will not regret visiting it.
To reach this destination, you must drive 8 kilometers from the city to the Thaba-Tseka junction. Then turn left and continue 12 kilometers to Nazareth and then follow a 3-kilometer road to the village of Ha Khotso. If you find it too complicated to reach this destination on your own, you can always hire a cab service or take one of the tours that include a visit to the site.
Other destinations include the dinosaur footprints at Quthing. Lesotho is well known for its dinosaur-related attractions. This especially is one of the main ones in the city. You can access them by heading towards the village of Qacha's Nek. You will not regret your visit.