Applying for a Lesotho e-visa for citizens of Bulgaria gets you one step closer to your trip! Once you fill in our online application on iVisa.com, you will receive your e-visa directly by email. This allows you to save time and avoid long queues and admin work: apply for your Lesotho e-visa for citizens of Bulgaria, you will be granted a 30 days Per Entry Single Entry visa to travel! Travelling to Lesotho for leisure or tourism is currently not allowed due to COVID-19 restrictions. Travel to the country at the moment is restricted and to be avoided unless essential, however a Lesotho e-visa for citizens of Bulgaria is available for those international citizens traveling within the permitted categories.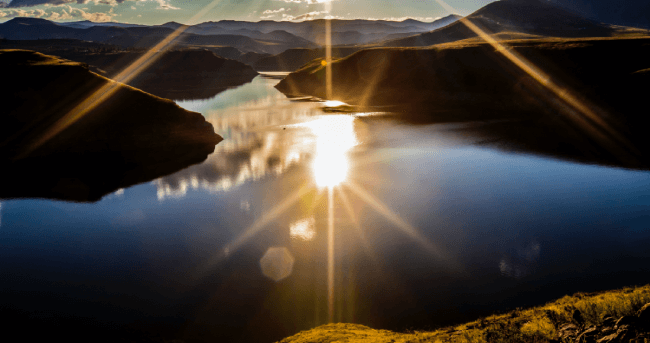 Choose Lesotho for your holiday, find out more about the largest landlocked African country, with the highest pub up the mountains and incredible views above the Sehlabathebe National Parkin and the Mauti Mountains!
Frequently Asked Questions
Is a vaccination required to enter the country?
Due to the country's extremely high virus exposure, it is highly recommended to get fully vaccinated before travel. Moreover the CDC recommends you also get vaccinations for: hepatitis A, hepatitis B, typhoid, yellow fever, rabies, meningitis, polio, measles, mumps and rubella (MMR), Tdap (tetanus, diphtheria and pertussis), chickenpox, shingles, pneumonia and influenza.
Do I need a COVID-19 test result to enter the country?
Yes, to enter the country you will need a negative PCR test, taken within 72 hours before arrival.
Is quarantine essential?
No, there is no quarantine requirement to enter Lesotho, but travellers with COVID-19 symptoms must self-isolate in their residence or in governmental facilities. It is also advisable to check local quarantine requirements for re-entering Bulgaria, after travelling to a foreign country.
Why apply for Lesotho e-visa for citizens of Bulgaria?
Every citizen of Bulgaria travelling to Lesotho needs a visa upon arrival. This document will allow travelers to legally enter and stay in the country for 30 days.
What are the e-visa fees and processing times?
Standard Processing - received within

11 days

-

USD $211.99
What documents do I need to apply for my Lesotho e-visa for citizens of Bulgaria?
Your passport scan - with at least six months validity from when you're planning on entering Lesotho.
Travel ticket
One passport-sized current photo
Invitation letter or accommodation details about your stay
Yellow fever and other vaccinations certificate
A selfie with the physical credit card used for the online payment. Only the last 4 digits of the card must be visible in the photo. Only one image per order is required to verify the payment.
iVisa.com Recommends
Around a million international tourists visit Lesotho each year. The country and its fascinating mountains attract plenty of nature lovers, seeking for hikes and biking trails.
Despite them being independent states, good connections are available with South Africa, and this allows plenty of transfers between the two countries whether for work, leisure or tourism, enabling tourism to grow and increase opportunities across the Maseru Bridge, connecting Maseru (Lesotho's capital) with Ladybrand.
Visit Maseru as a starting point for greater explorations of the country. Famous for its candles and carpets all over the world, another characteristic of Lesotho is its amount of mountains and passes, that abundantly flow rivers, all the way to South Africa, thanks to the dam water system cooperation between the two states. Also known as "the Kingdom in the Sky", altitude in Lesotho never drops 1000m above sea level, on its mountains you'll be able to sip the frostiest of all pints, in the famous Sani Mountain Lodge (2874m)- the highest pub in Africa. Here you'll get a breathtaking view over the Sani Valley, into the Sani Pass, and can meet lots of different people in a cosy yet unique experience!