Lesotho, one of the magnificent countries in the southern part of Africa, has become one of the chosen destinations for most intrepid tourists worldwide. If you're one of them, you will be required to apply for the Lesotho eVisa for citizens of Cambodia to stay in the country.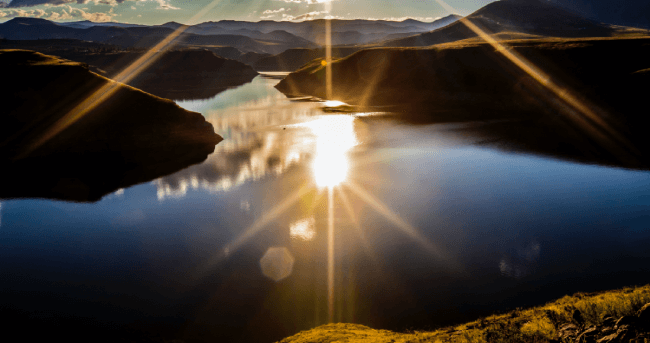 The procedure is burdensome because of its confusing language that usually takes days to complete. If you want to avoid possible headaches with paperwork, you can choose iVisa.com, your travel helping hand! Our team designed a 3 step procedure that you can complete from the comfort of your sofa.
Learn more about the Lesotho eVisa for citizens of Cambodia in the following lines.
Frequently Asked Questions
Is it a requirement to be vaccinated against the coronavirus if I'm a Cambodian?
No, you don't need to be vaccinated if you are determined to visit Lesotho during these unprecedented times.
Do I need to present a COVID-19 PCR test to enter Lesotho?
Yes, all travelers (regardless of their nationality) must present a negative result from the PCR test. It will demonstrate you don't carry the disease.
Do I have to self-isolate in Lesotho if I have been in Cambodia?
Unless you present any possible COVID-19 contagious sign, it won't be required to stay in quarantine once you arrive in Lesotho.
What is the Lesotho eVisa for citizens of Cambodia?
It is a travel document issued by the government, and it grants Cambodian citizens the possibility to enter Lesotho without any inconvenience for 90 days after arrival.
What are the requirements to apply for the Lesotho eVisa for citizens of Cambodia?
Your current passport.
Any debit or credit card to pay the fees for the Lesotho eVisa for citizens of Cambodia.
The email address you use.
A bank statement that demonstrates you will afford all costs for your trip.
Your return ticket.
How much does it cost to get the Lesotho eVisa for citizens of Cambodia?
Standard Processing Time:

11 days

-

USD $189.49

.
Rush Processing Time:

9 days

-

USD $221.99

.
Super Rush Processing Time:

7 days

-

USD $258.99

.
What are the steps I should follow to apply for the Lesotho eVisa for citizens of Cambodia?
First, answer the application form with your information. Once you do so, select the processing service that you prefer.
Second, double-check your data and continue with the means of payment.
Third, upload all required documents and submit your form.
Is iVisa.com a secure travel agency?
Without a doubt! iVisa.com has years of experience assisting travelers interested in getting their travel documents effortlessly. That's why we have implemented the highest cybersecurity measures to protect our clients' information at all costs.
It is why our satisfied customers recommend our services as you can read here.
I have more questions; how can I find out more about the Lesotho eVisa for citizens of Cambodia?
Our customer service agents are ready to solve all your queries about the Lesotho eVisa for citizens of Cambodia whenever you need it. You can also send them a message to [email protected] if you prefer so.
iVisa.com Recommends
Would you like to discover unexplored lands from Lesotho? You will definitely love it from the first moment you arrive. It is a country located in southern Africa bordered by South Africa. It preserves most of its historical inheritance from the first human settlements to giant dinosaurs' footprints. So, if you're interested in visiting Lesotho soon, but you don't know where to go, iVisa.com has the solution to your problem. We will recommend some of the most thrilling tourist attractions that will make your travel experience more enjoyable.
What would you like to do when you get to Lesotho? In this country, you will find the possibility to do different outdoor activities, especially hiking. Its altitude exceeds 1000 meters above sea level, so you will have to wear sportswear to enjoy your vacation. The first place you should visit is the Maletsunyane Falls. This area is one of the most fascinating and magnificent of all. The water of the Maletsunyane River falls over 190 meters down a cliff.
Another place you will love is Thaba-Bosiu national monument. It is one of the most important historical sites in the country as it tells the story of the life of a king who offered resistance to enemy tribes.