A vacation in Lesotho is what most tourists usually prefer when exploring the Southern part of Africa. However, if you're planning to visit this country soon, you will be asked to apply for the Lesotho e-Visa for citizens of Chile. It might not be simple to get by yourself. That's why iVisa.com has designed a new method to help you get it effortlessly.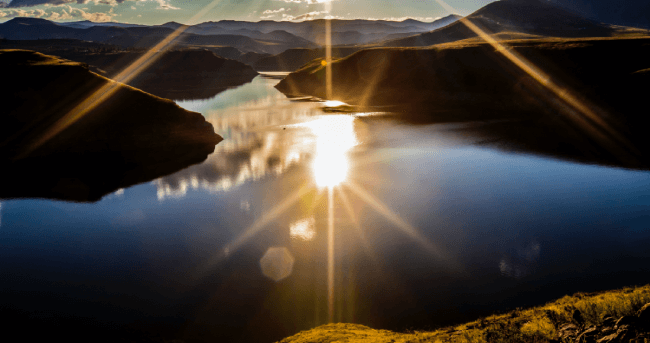 Check out all you need to know about the Lesotho e-Visa for citizens of Chile in our FAQs section.
Frequently Asked Questions
Do I need to be fully vaccinated against the coronavirus if I want to visit Lesotho?
No, all travelers coming from Chile (including you) are not required to be fully vaccinated if they want to enter Lesotho. However, it is highly encouraged to get the vaccine for future trips.
Is it a requirement to take a COVID-19 PCR test to enter Lesotho?
Yes, all arriving passengers coming from Chile must present a negative COVID-19 PCR Test issued 72 hours prior to their trip. It has to be taken in an authorized laboratory. Otherwise, your access would be denied.
Do Chilean travelers need to stay in quarantine once they arrive in Lesotho?
No, it is not required to self-isolate only if they don't present any possible symptoms when you enter the country.
What do I need to know about the Lesotho e-Visa for citizens of Chile?
It is a single entry travel requirement you must obtain if you decide to visit Lesotho. You can get it online with iVisa.com. It is valid for 90 days after arrival.
What is the required documentation if I want to apply for the Lesotho e-Visa for citizens of Chile?
There are not so many! Make sure to follow the next list of required documents when applying:
You have to scan your passport card information.
You must provide a bank statement that shows you can afford your trip.
A passport-size photo in a white background is also another requisite.
Any of your debit or credit cards.
You have to tell us your email address to send your document once it is ready.
How much does it cost to get my Lesotho e-Visa for citizens of Chile?
Standard Processing Time: For

USD 211.99

, you get your Lesotho e-Visa for citizens of Chile in just

11 days

.
Rush Processing Time: Your document is processed in

9 days

for

USD 252.99

.
Super Rush Processing Time: It is one of the fastest choices for those in a hurry. It takes

7 days

, and you pay

USD 300.99

.
What do I need to do to obtain my Lesotho e-Visa for citizens of Chile?
First, you must fill out the questionnaire on our website with your information. It doesn't take more than 5 minutes. Once you do so, select the processing service that meets your goals.
Second, verify your provided data and continue with the payment method. You can use any debit or credit card that you like.
Third, upload all required docs and submit your form.
Is iVisa.com a reliable alternative?
Yes, it is! We have one of the safest alternatives for those worried about their privacy. Our website protects your data from any third parties online at all costs. You will also receive high-quality service from our team.
That's why our customers recommend our services, as you can read in our reviews section.
I have more questions; how can I get in touch with you?
You can contact our customer service team whenever you need help from us! They are available at any time so that they will clarify all your doubts about the Lesotho e-Visa for citizens of Chile.
iVisa.com Recommends
Lesotho is not what other people would think when traveling around the world. It is located in a landlocked place, and it is bordered by South Africa, making it a country without a sea. However, you will find stunning scenarios and splendorous natural attractions that attract even the most curious tourists worldwide. If you're one of them, and you consider visiting Lesotho as your future destination, we have the best solution for you! Let iVisa.com recommend some possible places you can visit while staying in Lesotho. Then, you won't regret it because you will be ready for your trip.
Have you ever heard of Thabana Ntlenyana? It is the highest peak in Lesotho, as well as the highest in southern Africa. It is located in the Drakensberg mountain range in the vicinity of the Sani Pass. Travelers usually come here for trekking or hiking once they enter Lesotho.
Another attraction that may be of your interest is Morija Museum. It is located in Morija, a large town in the Maseru district of the African country of Lesotho. You can come here if you love history.