If you want to enjoy the wonders of Lesotho, you must first know that as a citizen of China, you must have your Lesotho e-Visa with you. If you don't have one yet, don't worry! You can easily acquire one with iVisa.com.
Just fill out our application form, and we will do the rest.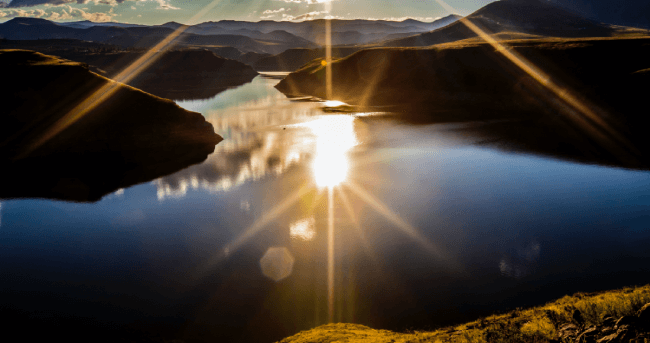 Lesotho e-Visa for Citizens of China! If you want to learn more about this visa, read all about it on our FAQs.
Frequently Asked Questions
Do I need a vaccine to travel to Lesotho as a citizen of China?
These are the vaccines recommended by the Lesotho government that travelers should be vaccinated against Rabies, Hepatitis A, Hepatitis B, Typhoid, and Yellow Fever.
In addition, due to the current pandemic, the COVID-19 vaccine is also advised to guarantee the safety of other travelers and local citizens.
Do I need a PCR Test to travel to Lesotho as a citizen of China?
All travelers need to present at the immigration border a negative PCR test result taken within 72 before departure to enter the country without any problem.
Do I have to quarantine upon arrival in Lesotho as a citizen of China?
At the moment, there is no quarantine restriction. However, this information may vary depending on the evolution of the pandemic. Lesotho e-Visa for Citizens of China! Stay informed about COVID-19 changes with iVisa.com
What is the Lesotho e-Visa for citizens of China, and how to apply for it?
The Lesotho e-Visa is an official electronic visa that citizens of China can use to enter Lesotho for tourism purposes. This Single Entry visa allows you to stay for a maximum of 30 days Per Entry within 90 days after arrival validity.
There are 3 user-friendly steps you must follow to apply for the Lesotho e-Visa.
Step 1: Write all your personal information in our online form, then choose the processing alternative.
Step 2: Examine that all the personal information is valid before selecting your payment method.
Step 3: Finally, submit all the required information.
What are the application processing costs for the Lesotho e-Visa for citizens of China?
You can choose between 3 alternatives, depending on your travel needs and hurry.
Standard Processing:

11 days

-

USD $189.49

.
Rush Processing:

9 days

-

USD $221.99

.
Super Rush Processing:

7 days

-

USD $258.99

.
Lesotho e-Visa for Citizens of China! Lowest prices always with iVisa.com.
What documents do I need to submit to apply for the Lesotho e-Visa for citizens of China?
Passport information with at least six months of validity.
Yellow Fever Vaccination.
Current passport-size photograph.
Hotel and Airline information.
Your email address.
The payment method (Credit or debit card).
Is iVisa.com trustworthy?
Of course! We have a group of experts who are attentive to help all our clients with any questions. Check our review section to read our positive feedback.
Is there somebody I can talk to about the Lesotho e-Visa for citizens of China?
Yes! Our customer service agents are always available to help you with anything you need.
iVisa.com Recommends
Lesotho is a country full of wonders to discover. If you are a lover of culture, art, and history, this country is the perfect place for you. During your trip, you can visit places like Qacha's Nek Snake Park or the Subeng River Dinosaur Tracks. Either of these two destinations will surprise you.
Qacha's Nek Snake Park in Qacha's Nek is a unique place in the whole country. You can tour the destination from your car and observe reptiles such as anacondas, traditional snakes, and spitting cobras. However, it is always safer to do this type of trip with an expert guide. On the other hand, if you like bees, the place's owner is a breeder and can give you a demonstration of honey extraction.
Legend has it that the first chief of Qacha's Nek inhabited a cave located above where the snakes are kept today.
In contrast, there is the Subang River Dinosaur Tracks in Leribe. Located about 7 kilometers north of the city, there are a variety of footprints. When you visit the site, you will observe the footprints of at least 3 species of dinosaurs.