Visiting Lesotho is not as complicated as it seems, especially if you have an Egyptian passport. To enter this country, you will only need to have a Lesotho e-Visa, and to make things easier, we remind you that you can obtain this eVisa shortly using iVisa.com.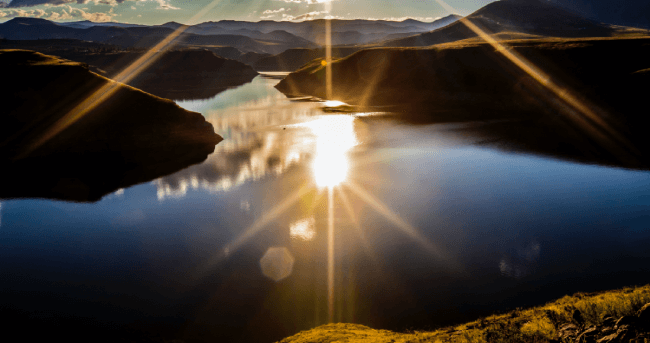 With our services, you will not have to worry about so much paperwork to obtain this visa.
Do you want to know what the Lesotho e-Visa for Citizens of Egypt consists of and how to obtain it? Keep reading the article below.
Frequently Asked Questions (FAQs)
What are the requirements to apply for the Lesotho e-Visa for Citizens of Egypt?
Completing the Lesotho e-Visa application is easy, but first, make sure of having these items:
Valid Passport: You need a valid passport and you must have it with you upon entry into Lesotho. You'll also have to provide a digital scan of the data page for the application.
Current Photo: You will have to offer a current passport-style photo of yourself during the application process.
Onward Travel Ticket: You will have to provide a copy of your plane tickets.
Accommodation Details or Invitation Letter: You must give information about where you will be staying while in Lesotho.
Yellow Fever Vaccine Certificate: You will need to confirm that you have been vaccinated for the Yellow Fever Virus.
Payment: To pay for your application, make sure you have a valid credit or debit card ready.
Get all of these items with you when you are traveling to guarantee a smooth entry into the country.
How long does it take to apply for this visa and what is its price?
For Egyptians, there are three different processing speeds to suit their needs. Each of them has different costs, so the faster the visa is needed, the higher the price.
These processing options are:
Standard Processing:

11 days

-

USD $189.49

.
Rush Processing:

9 days

-

USD $221.99

.
Super Rush Processing:

7 days

-

USD $258.99

.
How can I apply for the Lesotho e-Visa?
Thanks to the services available at iVisa.com, the Lesotho e-Visa for Citizens of Egypt is much easier to obtain now than it was before. To apply for this document, you only have to complete the following steps
Firstly, fill out the electronic application form with your general information and choose the processing time you prefer.
Secondly, examine all the information you offered in step one and pay for the corresponding fees.
Thirdly, add the items and/or documentation required and click the 'Submit' button as soon as you are ready.
After you complete these steps, wait for the corresponding e-Visa (it will be delivered via email). That's all you have to do!
See more info about the Lesotho e-Visa for Citizens of Egypt in the lines below.
How long can I stay in Lesotho?
The maximum stay permitted with an e-Visa is 30 days Per Entry.
Is iVisa.com safe?
Applying for your travel documents with iVisa.com services won't be a risk at all. We have a competent team and a modern platform. Additionally, our payment platform is electronic and automated, so we will not hold your payment information on any account.
Where can I read more about the Lesotho e-Visa for Citizens of Egypt?
You can always contact our customer support agents or continue checking the other FAQs on our website.
iVisa.com Recommends
Lesotho is a landlocked nation surrounded by South Africa, and it is very famous for its high altitude compared to other African countries. Lesotho is also crisscrossed by a system of rivers and mountain areas including the 3,482-meter-high peak of Thabana Ntlenyana.
Lesotho houses the Thaba Bosiu plateau, which is near the capital city, Maseru. The Thaba Bosiu is a prosperous land full of ruins that date from the 19th-century Moshoeshoe I kingdom. Thaba Bosiu contemplates down at the popular Mount Qiloane, an enduring symbol of the country's Basotho people.
However, as you probably suspect, that's not all that you can enjoy in Lesotho. For example, contrary to other nations in Africa, Lesotho is essentially an alpine territory, so you will find a lot of villagers on horseback, and you will probably be a guest to many villagers enjoying farm life.
Hiking and trekking are the two most popular sports here, particularly with all the beauty that Lesotho has. Keep in mind that the 1000m-high lands offer art shopping and amazing art craft shows, so it should be on your list if you plan to visit Lesotho very soon.
Nevertheless, we also suggest you take a trip to the southern, central and northern highlands.