If you have decided on Lesotho as your next destination, confirm the travel documents you need before your trip. Citizens of El Salvador are eligible to get the Lesotho e-Visa. This travel document is available through the iVisa.com platform, which means all you need is an Internet connection to get it.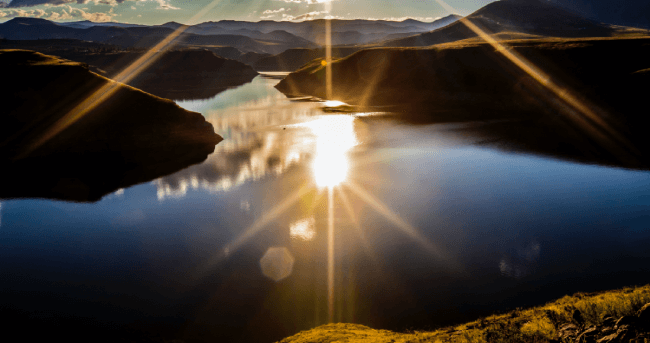 We can provide all the information about the Lesotho e-Visa for Citizens of El Salvador in the following lines. Check the current travel restrictions due to the Covid pandemic, as well.
Frequently Asked Questions
Do I need a vaccine to enter Lesotho?
It isn't mandatory to have the COVID vaccine to enter Lesotho. Still, follow the health guidelines and continue to be safe.
Do I have to take a PCR test before my arrival?
Yes! Lesotho authorities demand incoming visitors to take a PCR test within 72 hours before arrival. Vaccinated and unvaccinated travelers must do it.
Check all about the Lesotho e-Visa for Citizens of El Salvador with us.
Do I need to self-isolate in Lesotho?
No! There isn't a quarantine requirement in Lesotho. We can help you with the Lesotho e-Visa for Citizens of El Salvador.
What is the Lesotho e-Visa, and how do I apply?
The Lesotho e-Visa is the official document that allows your entry to Lesotho. It's available if you travel for tourism or business. The electronic visa is valid for up to 90 days after arrival. It allows a Single Entry and a maximum stay of 30 days Per Entry.
The whole process is 100% online, and iVisa.com is the ideal platform to help you with the digital procedure.
Follow these three steps to obtain the Lesotho e-Visa for Citizens of El Salvador:
Step 1: Complete the application form with personal details and pick a processing time (Standard, Rush, or Super Rush).
Step 2: Review your application and correct any mistakes. Pay with a credit or debit card.
Step 3: Attach the required documentation, if applicable.
After processing your application, we will send the Lesotho e-Visa for Citizens of El Salvador to your email inbox. Display it to airport officers upon arrival.
What are the processing speeds and prices?
Standard Processing time:

11 days

-

USD $189.49

.
Rush Processing time:

9 days

-

USD $221.99

.
Super Rush Processing time:

7 days

-

USD $258.99

.
What do I need to start the process?
Make sure to have these items:
Valid Passport - Your passport should have a minimum validity of 6 months after arrival. Send a copy of the information page.
Yellow Fever Vaccination.
Airline confirmation.
Accommodation details.
Applicant photo.
Email address - Expect electronic communications from us.
Payment method - Choose between a credit or debit card.
We could need more supporting documents according to the purpose of your trip. However, we have all the details about the Lesotho e-Visa for Citizens of El Salvador. Trust us.
Can I rely on iVisa.com?
Absolutely! We have implemented the highest security measures for all our procedures. Your information is safe within our systems.
Visit our user reviews section for more information about our excellent results.
Where could I find more information?
Communicate with our customer support agents, who can help you with the Lesotho e-Visa for Citizens of El Salvador. We're available 24 hours a day.
iVisa.com Recommends
Visit Semonkong in Thaba Putsoa, located 115 kilometers southeast of Maseru. Semonkong means Place of Smoke, and it comes from the cloud of spray generated by the Maletsunyane Waterfall, one of the tallest waterfalls in Africa. It drops 192 meters from a ledge into a narrow gorge. You can see the steep green slopes and cliffs. The water creates a specific sound that locals claim is the cry of the souls who have drowned here.
Book a room at Semonkong Lodge and explore the site within the hiking and pony trekkings. We recommend the footpath to the base of the gorge as you will get another perspective of this massive natural asset. The Semonkong Lodge offers the longest commercial abseil in the world at 204 meters along the Maletsunyane Falls. Although you don't need any special training to try this, you must follow the instructions of the guide from the lodge to have a unique experience.
Check the Maletsunyane River, where you can try fly-fishing. You can catch brown trout, rainbow trout, and yellow fish. We know you will have a blast catching your meal.