Lesotho e-Visa for Citizens of Gabon is a great way to get into Lesotho. With the new visa, it has never been so easy to visit this country!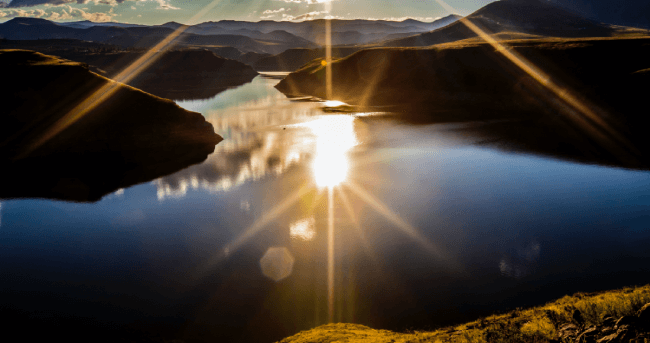 Gone are the days where you would have to physically go down to an embassy and fill out paperwork in person. Now, all you need is your passport number and email address!
This program will save you time and hassle on your trip abroad. You can now apply for an e-visa through our website, iVisa.com, with just a few clicks of the mouse! Let's examine how to do it.
Frequently Asked Questions
How long does it take to process my Lesotho e-Visa
There are three processing times available for your Lesotho e-Visa for Citizens of Gabon.
Standard Processing of your e-Visa will take less than

11 days

.
Rush Processing will complete your e-Visa within

9 days

.
With Super Rush Processing your e-Visa will be processed within

7 days

.
How much does the Lesotho e-Visa cost?
Your chosen processing speed will determine the cost for your Lesotho e-Visa for Citizens of Gabon:
Standard Processing for a Lesotho e-Visa -

USD 190.99

.
Rush Processing for a Lesotho e-Visa -

USD 223.99

.
Super Rush Processing Fee for a Lesotho e-Visa -

USD 261.99

.
How many entries will I be permitted with my e–Visa?
Your Lesotho e-Visa for Citizens of Gabon will grant you a Single Entry.
When will my Lesotho e-Visa end?
Your Lesotho e-Visa for Citizens of Gabon expires 90 days after arrival.
My e-Visa allows me to stay for up to 30 days in Lesotho
For the citizens of Gabon, the maximum stay in Lesotho is for 30 days Per Entry.
What documents will I need to submit for the Lesotho e-Visa application?
Be sure to get these documents ready before sending the Lesotho e-Visa for Citizens of Gabon form.
Valid Passport: You need to have a valid passport. To complete the application, you'll need to take a digital scan from the data page.
Current Photo – You will need a current passport-sized picture of yourself during the application process.
Onward Travel Ticket – You will need documentation for your onward travel ticket from Lesotho.
Accommodation Details or an Invitation Letter - Please provide information about the place you'll be staying in Lesotho.
Yellow Fever Vaccine Certificate – This certificate will verify that you are vaccinated against the Yellow Fever Virus. Some regions of Africa have a greater risk of contracting it.
Payment - Make sure you have a valid debit or credit card available to pay for the application. All documentation should be brought with you to ensure entry into the country.
Can I trust iVisa.com?
You can trust 100% in iVisa.com for sensitive information processing in a secure and fast manner. For more information, please see the review comments here. You can find more about us and the comments of our clients.
I have more questions. How can I find more information?
You can contact our team 24/7 at iVisa.com, which is always online to answer any questions you may have. So don't worry, feel free to ask about the Lesotho e-Visa for Citizens of Gabon.
iVisa.com Recommends
Lesotho is a landlocked country in Southern Africa. It is completely surrounded by South Africa and has an area of 30,355 sq km. The population is 2,032,000 as of 2009, and they speak Sesotho as the main language. The capital is Maseru and the languages spoken there are Setswana and English. The currency is the loti.
Lesotho has a rocky landscape with some hills, mountains and plateaus. The highest elevation in Lesotho is Mount Ntlenyana at 3,482m. There are seven mountain ranges which include the Maluti Mountains, Ts'ehlanyane Plateau, Hlanengolwen Mountain range, Sehlabathebe National Park and Katse Dam wall. The lowest point in Lesotho is at Mokhotlong where it can be as low as 880 meters above sea level.
The climate of Lesotho depends on various factors such as altitude, latitude and position relative to wind patterns. They have subtropical highland climates for areas with an average elevation of 1,800m. The temperatures are cool throughout the year with warm to hot summers and very cold winters.