Citizens of Ghana don't need any type of visa to enter Lesotho. However, all travelers must present a Health Assessment to enter the country.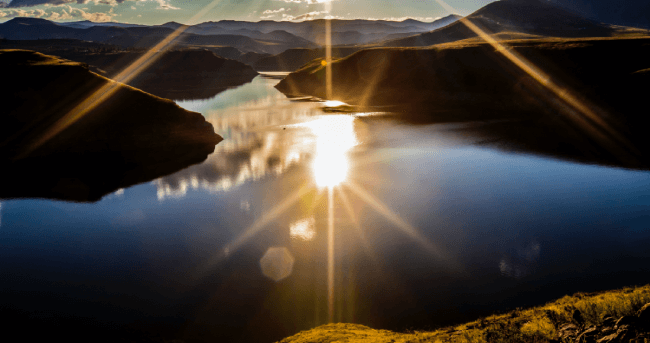 This document is mandatory due to the current Covid-19 pandemic. And you can apply for it at iVisa.com.
Want to learn more about the Lesotho e-Visa for citizens of Ghana or the Health Assessment continue reading the FAQs.
Frequently Asked Questions
Do I need a vaccine to travel to Lesotho as a citizen of Ghana?
All visitors are recommended to be vaccinated against Rabies, Hepatitis A, Hepatitis B, Typhoid, and Yellow Fever before entering the country.
In addition, it is advised that visitors get vaccinated against Covid-19 to guarantee a safe trip for other travelers and local citizens.
Lesotho e-Visa for citizens of Ghana. Learn more about it!
Do I need a PCR Test to travel to Lesotho as a citizen of Ghana?
All travelers must present a negative PCR test result taken within 72 hours of departure, at the airport counter and the immigration border.
Do I have to quarantine upon arrival in Lesotho as a citizen of Ghana?
At this moment there are no quarantine requirements upon arrival. Lesotho e-Visa for citizens of Ghana, learn what you need to apply for your travel documents.
What is the Health Assessment document, and can I apply for it?
The Health Assessment is a document that allows travelers to enter the country and provide the government agents the necessary private information to contact you in case of any health emergency.
You can apply for it following these easy steps:
Step 1: Fill out the iVisa.com online form with your personal information, then choose the processing alternative that fits your needs best.
Step 2: Check that all the information entered is correct before selecting your payment method.
Step 3: Lastly, submit all the needed documents.
Lesotho e-Visa for citizens of Ghana! All the answers you need are down below.
What are the application processing costs for the Health Assessment document?
There are 3 alternatives, depending on the travel needs, you can choose from:
Standard Processing: With this option, it can take a while for your document to be delivered, usually this is the best option if you are not in a hurry.
Rush Processing: This option is faster than the Standard alternative. However, you will need to pay more to get it.
Super Rush Processing: This is the fastest alternative there is, paying a higher price you will get your document as soon as possible.
Lesotho e-Visa for citizens of Ghana! Travel safe with iVisa.com.
What documents do I need to submit to apply for the Health Assessment document?
Passport with at least 6 months of validity.
Negative PCR Covid Test result.
Your email address so you can receive the Health Assessment.
Payment method can be credit or debit card. Lesotho e-Visa for citizens of Ghana! Continue reading about Lesotho, just down below.
Can I trust iVisa.com?
Of course, you can! iVisa.com is a company specialized in the processing of travel documents and we have years of experience which has positioned us as one of the best in the world. You can read about it in our reviews section.
I have concerns about iVisa.com, who can I talk to?
If you need more information about our services you can contact the customer service agents. They are available 24/7.
Lesotho e-Visa for citizens of Ghana! All you need, you can find it with iVisa.com.
iVisa.com Recommends
Lesotho is well known worldwide for its various National Parks. One of the most popular among tourists is the Sehlabathebe National Park in Southern Lesotho. This National Park is extremely impressive due to its animal and natural diversity.
During this tour, you will see impressive rock formations, grasslands, wildflowers, and the feeling that you are walking through tropical forests. Among some of the animals that you can find inside the National Park are the bearded vulture, rheas, deer, a variety of bird species, different species of insects, and much more.
Inside the National Park, you can find a lake where you can do activities such as fishing, kayaking, swimming, and picnics on the shores of the lake. The best time to enjoy these activities is in summer.
One of the most important recommendations for this destination is to be well prepared for changes in the natural environment and the dangers of the area. There can be thick fog during the rainy season in summer. On the other hand, during the winter the area is clear but at night it can get very cold and snowy, so it is important to bring winter clothing.