If you're a citizen of Laos travelling to Lesotho, you should apply for a Lesotho e-visa for citizens of Laos prior to your arrival. Once you receive this approved document via e-mail, you will be granted a 11 days. Single Entry visa.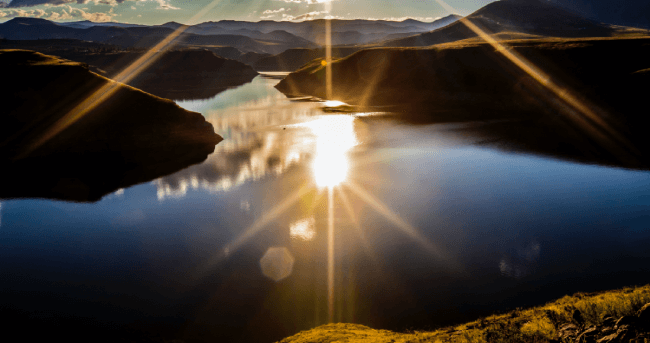 Lesotho is currently at purple stage COVID-19 restrictions, and the CDC (The Center for Disease Control and Prevention) has indicated that there is a very high level of COVID-19 in the country, issuing a Level 4 Travel Health Notice. For those reasons, travelling to Lesotho for leisure or tourism is currently not allowed. Travel to the country at the moment is restricted and to be avoided unless essential, however a Lesotho e-visa for citizens of Laos is available for those international citizens traveling within the permitted categories.
Whether you're a climber, a hiker or simply a nature lover, visit Lesotho and its breathtaking landscapes. One can ski in winter and enjoy hikes, horse/quad/bike riding on thousands of trails within the Sehlabathebe National Park. Enjoy paragliding above those magnificent peaks or a quick stop at the highest pub in Africa!
Fill in our online application and apply now for your Lesotho e-visa for citizens of Laos on iVisa.com : save time and avoid endless bureaucratic procedures and queues, get your e-visa directly via e-mail and get ready to travel!
Frequently asked questions
Is a vaccination required to enter the country?
Due to the country's extremely high exposure (Level 4: COVID-19 Very High), it is highly recommended you get fully vaccinated before travel. Moreover the CDC recommends you also get vaccinations against: hepatitis A, hepatitis B, typhoid, yellow fever, rabies, meningitis, polio, measles, mumps and rubella (MMR), Tdap (tetanus, diphtheria and pertussis), chickenpox, shingles, pneumonia and influenza.
Is a PCR test required to enter the country?
Yes, to enter the country you will be asked to show a valid and 'negative' PCR test result taken within 72 hours before arrival.
Is quarantine required upon arrival in the country?
No, there is no quarantine requirement to enter Lesotho, however if showing clear COVID-19 symptoms, travellers will be required to self-isolate in their residence or in governmental facilities at their own expense. It is also advisable to check local quarantine requirements for re-entering Laos, after travelling to a foreign country.
Why apply for the Lesotho e-visa for citizens of Laos?
Any citizen of Laos travelling to Lesotho is required to have a visa upon arrival. This document will grant the holder permission to legally enter and stay in the country for 30 days, therefore you must keep it with you and your passport at all times.
What are the e-visa fees and processing times?
Standard Processing - received within

11 days

-

USD 200.00
What documents do I need to apply for my Lesotho e-visa for citizens of Laos?
Your passport scan - with at least six months validity from when you're planning on entering Lesotho.
Travel ticket
One passport-sized current photo
Invitation letter or accommodation details about your stay
Yellow fever and other vaccinations certificate
A selfie with the physical credit card used for the online payment. Only the last 4 digits of the card must be visible in the photo. Only one image per order is required to verify the payment.
Can I trust iVisa.com?
In recent years iVisa.com has proved to be a reliable ally for many travelers, helping them to overcome any difficulties encountered in the heavy burden of pre-departure procedures, helping them to clarify any doubts related to document processing procedures, simplifying departures, shortening times and avoiding unnecessary queues at the airport.
Where can I find more information?
For more information visit our website iVisa.com or contact our customer support team 24/7.
iVisa Recommends
Lesotho is the largest of the three world independent states entirely landlocked by another country. Due to its altitude - always above 1000m - Lesotho is also called the Kingdom in the Sky. It's perfect for trekking along the highlands of Tsehlanyane, all the way up to the peaks of the surrounding Maluti Mountains. Once at the top you can enjoy paragliding, skiing or climbing! In fact, once you reach the spectacular Maletsunyane Falls if you're a climber you may even think you've come to heaven: here you'll find the longest single drop abseil in the world, right next to a waterfall! Lesotho is the perfect destination for a unique, sportive and adventurous trip off the beaten path - skiing, trekking or simply enjoying spending time in nature, visiting fascinating villages with peculiar huts, surrounded by table-top mountains!