Lesotho is now the preferred destination for all those fearless travelers who love exploring new places and staying in contact with nature. However, Malians must obtain the Lesotho e-Visa for citizens of Mali to enter the country.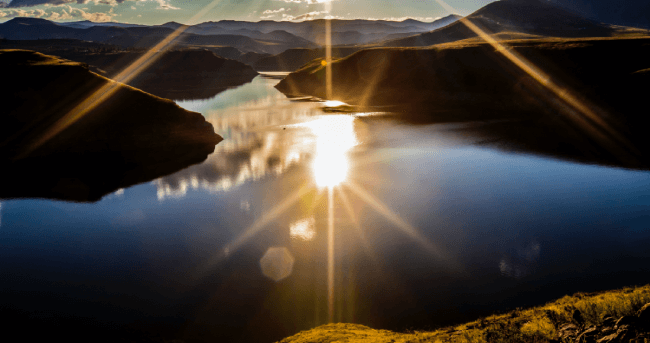 iVisa.com knows that it might be tiring to get due to the complicated language used in questionnaires. That's why we reduced all the paperwork to just 1 form that won't take more than 10 minutes to complete.
Learn more about the Lesotho e-Visa for citizens of Mali in our FAQs below.
Frequently Asked Questions
Do I need to be vaccinated against the coronavirus if I decide to visit Lesotho?
No, there is no mandatory vaccination requirement for anyone interested in visiting Lesotho. Nevertheless, it may change in the future, so it is up to you to keep updated.
Is a PCR Test required to enter the country?
By all means! You will need to present a negative result from the PCR COVID-19 test to enter Lesotho.
Is it a requirement to stay in quarantine once I enter Lesotho?
Unless you present any visible COVID-19 symptoms, you won't be required to self-isolate in Lesotho.
What do I need to know about the Lesotho e-Visa for citizens of Mali?
It is a required travel document that all travelers must obtain if they plan to visit Lesotho as their next destination. Unfortunately, it is for a Single Entry, which means you will need to get another one if you intend to visit Lesotho more than once. Fortunately, iVisa.com can help you with it.
What are the requirements to apply for the Lesotho e-Visa for citizens of Mali?
We will need the following information to start with your process.
You will need to provide us with your email address to send your e-Visa once it is ready.
A valid means of payment such as your debit or credit card is required to apply for the document.
You must scan your passport card information.
We need your bank statement that demonstrates you will pay for your trip.
How much do I need to pay for the Lesotho e-Visa for citizens of Mali?
There are 3 options based on your budget that may fit your needs:
Standard Processing Time: For

USD $189.49

, you will need to wait

11 days

.
Rush Processing Time: By paying

USD $221.99

, you get your document in

9 days

.
Super Rush Processing Time: Your document will be prioritized, so you wait

7 days

for just

USD $258.99

.
What are the steps to get the Lesotho e-Visa for citizens of Mali?
You will need to complete the following 3 steps if you're interested in obtaining your Lesotho e-Visa for citizens of Mali.
First, fill the application form with your information. Then, select the processing service that better meets your expectations.
Second, pay for the service you will receive from us. We accept any of your debit or credit cards.
Third, attach the required paperwork and submit your form.
Is iVisa.com a safer alternative?
By all means! iVisa.com is a travel agency whose main purpose is assisting travelers like you. That's why we have one of the highest security methods that protect your information from any third parties trying to steal your data from our website. If you're still hesitant about it, you can check what our customers have to say in their testimonials.
How can I contact you if I have more questions?
Our customer service team is willing to help you clarify all your doubts about the Lesotho e-Visa for citizens of Mali. You can chat with them online or send them a message to [email protected] whenever you need it.
iVisa.com Recommends
Lesotho is a unique country due to its fascinating geography and beautiful landscapes whose beauty is unsurpassed. It is located in the southeast of the African continent and is entirely bordered by South Africa. That is to say, it is a landlocked country, but it has many mountain ranges that can reach almost 4000 meters high. So, if you are an intrepid traveler interested in having the best vacation ever, iVisa.com has the solution for you. Our team has prepared a list of places that you should consider for your arrival to the country.
Do you like trekking? If so, you must go to Maletsunyane Falls. The waters of the Maletsunyane River plunge down a cliff over 190 meters high and flow into the Orange River (Senqu). Here you can have the best view of the entire landscape that accompanies it. We assure you that there is no other place like it in the region.
If you are looking to be close to a community, we recommend you to go to Mokhotlong. It is a district that has different tribes established in the area.