Before applying for a Lesotho visa, Myanmar citizens should be aware of the requirements and information needed by the immigration authorities. The application process is online, and it can be done at any time. Applying is a very easy and brief process. Let's learn how to apply today.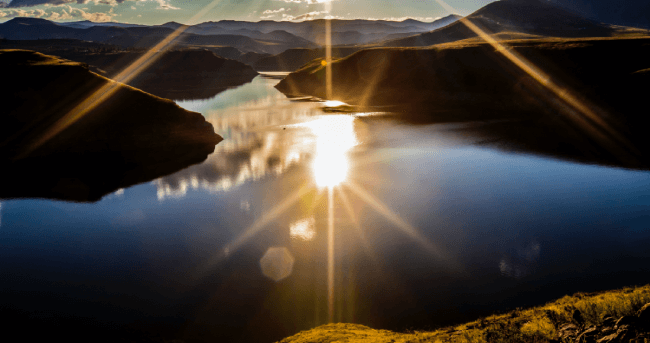 If you want to explore Lesotho, at Ivisa.com we want to help you with the first steps you need. Now you can do the online process for Lesotho e-Visa for Citizens of Myanmar.
Continue reading this article. Here you will find all the details for your trip.
Frequently Asked Questions
How long does it take to process my Lesotho e-Visa
There are three processing times available for your application to Lesotho e-Visa for Citizens of Myanmar:
Standard processing of your Visa will take less than

11 days

.
Rush Processing will complete your visa within

9 days

.
Super Rush Processing, your visa will be processed within

7 days

.
How much does the Lesotho e-Visa cost?
The price will vary depending upon the speed at which you select to process your order of Lesotho e-Visa for Citizens of Myanmar:
Standard Processing for a Lesotho e-Visa is

USD 200.00

.
Rush Processing for a Lesotho e-Visa is

USD 235.00

.
Super Rush Processing Fee for a Lesotho e-Visa is

USD 265.00

.
How many entries will I be permitted with my Lesotho eVisa?
Your Lesotho e-Visa for Citizens of Myanmar will grant you a Single Entry.
When will my Lesotho e-Visa end?
YourLesotho e-Visa for Citizens of Myanmar expires 90 days after arrival.
How long does my e-Visa allow me to stay in Lesotho?
For citizens of Myanmar, the maximum stay in Lesotho is for 30 days Per Entry.
What documents will I need to submit for the Lesotho e-Visa application?
Be sure to get these documents ready before submitting the Lesotho e-Visa for Citizens of Myanmar form.
Valid Passport: You need to have a valid passport. To complete the application, you'll need to take a digital scan from the data page.
Current Photo – You will need a current passport-sized picture of yourself during the application process.
Onward Travel Ticket: You will need to show documentation of your Lesotho-bound onward ticket.
Accommodation Details or an Invitation Letter - Please provide information about the place you'll be staying in Lesotho.
Yellow Fever Vaccine Certificate – This certificate will verify that you are vaccinated against the Yellow Fever Virus. Some regions in Africa have a greater risk of contracting it.
Payment - Make sure you have a valid debit or credit card available to pay for the application. All documentation should be brought with you to ensure an easy entry into the country.
Do not waste time at the consulates or embassies. You can start planning to visit Lesotho's natural beauty by ordering your Lesotho e-Visa for Citizens of Myanmar online. We wish you a safe journey and a lot of fun.
Can I trust iVisa.com?
Yes, you can trust iVisa.com 100%. We are committed to helping you in your process with the Lesotho e-Visa for Citizens of Myanmar. To double-check our claims, see our reviews section.
I have other questions; how can I contact you?
Do you require any further assistance? Please see our travel blog for your own nation's requirements, or contact our online support staff 24/ 7.
iVisa.com Recommends
There are many good places to visit in the country of Lesotho. One is the Maseru Bridge that was built in 1860. They also have a national museum which ranks as one of the largest ones in Africa. In addition, the kingdom of Lesotho has several mountain ranges which are popular for hiking.
There are also sacred caves nearby, such as Sefateng and Dihlabeng Caves, and Lejaka Laka Caves. You can also visit the national park where you can hike and enjoy the serenity of this country. The National Museum in Maseru is fascinating for anyone interested in African history and culture.
Explore this beautiful country and start your online e-visa application today!