Traveling to Lesotho is simple as you only need to apply for a Lesotho e-Visa. This travel document is necessary for a smooth entry to Lesotho. The digital procedure is available within the iVisa.com platform. You will have a team of experts ready to give you a hand with the process.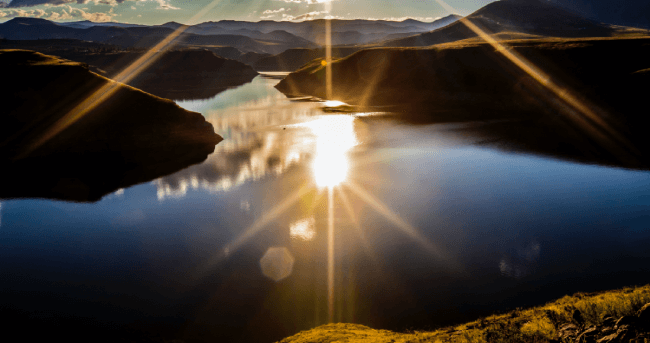 If you're traveling to Lesotho for tourism or business reasons, you can apply for the Lesotho e-Visa. We will discuss all the details about the Lesotho e-Visa for citizens of North Korea in the following FAQs.
Frequently Asked Questions
Is vaccination mandatory to enter the country?
The Lesotho Government isn't requesting a Covid vaccine for your entry to the country.
A PCR test is required to enter the country?
Yes! You need to take a PCR test within 72 hours before your arrival. Make sure to bring negative results.
Continue learning all about the Lesotho e-Visa for Citizens of North Korea in this blog post.
Is Quarantine mandatory upon arrival in the country?
No! We can confirm that you don't need to quarantine in Lesotho.
What is the Lesotho eVisa, and how do I apply?
The Lesotho e-Visa is an electronic visa that allows your entry to Lesotho. It's available for citizens of North Korea traveling for tourism and business purposes. The travel document is valid for up to 90 days after arrival and provides a Single Entry. Once you have it, you can stay in Lesotho for up to 30 days Per Entry.
iVisa.com can provide all the tools to help you with the digital process. We know how to manage any electronic visa you need.
Check the steps to get the Lesotho e-Visa for citizens of North Korea.
Complete the application form and pick a processing time (Standard, Rush, or Super Rush) that fits your needs.
Double-check your application and proceed to pay with a credit or debit card.
Attach the required documentation, if applicable.
We will process your details and send the Lesotho e-Visa for Citizens of North Korea to your email inbox. Show it to immigration authorities as soon as you land in Lesotho.
What are the processing times and fees?
Standard Processing time:

11 days

-

USD 190.99

.
Rush Processing time:

9 days

-

USD 223.99

.
Super Rush Processing time:

7 days

-

USD 261.99

.
What are the requirements?
You should have these items:
Valid Passport. Send us a scan of the details page. Make sure your passport is valid for a minimum of 6 months after arrival.
Yellow Fever Vaccination.
Airline confirmation.
Accommodation details.
Applicant photo.
Email address. We will communicate electronically.
Payment method. Pay for the online service with a credit or debit card.
According to your application, we could request more documents to support the reasons for your trip. Check all about the Lesotho e-Visa for Citizens of North Korea with us.
Can I trust iVisa.com?
Of course! We have been working with travel documents for years, and we have acquired the right expertise to help you with your travel needs. Trust us and obtain the Lesotho e-Visa for Citizens of North Korea soon.
Where could I find more information?
Communicate with our customer service agents, who are available all day long for any inquiries about the Lesotho e-Visa for Citizens of North Korea.
iVisa.com Recommends
Visit the Ha Kome Cave Dwellings, located in the highlands of Lesotho. These spaces have provided a safe place for the local population for centuries. In prehistoric times, families would have gathered around these caves with a fire in the middle. They will eat and exchange stories, while shamans will dance around. The caves offer colorful rock paintings reminiscent of those ancient times. In recent times, the caves have provided sanctuary to Basotho shepherds and their livestock during the cold winters.
In Ha Kome, the traditions persist with five igloo-like huts set in a natural landscape. The adobe structure follows ancient techniques the local population preserves today. This village dates back to 1824 when the site was used by the Basia and Bataunf clans during the Difaqane Wars.
Continue with Morija, where you will find the oldest French Protestant mission in Lesotho, founded in 1833 by the Paris Evangelical Mission Society. The mission buildings are still standing today and have survived a fire during the first Basotho- Boer War. Explore the inside to find out more about religion in Lesotho.