The Pakistani citizens can get the Lesotho e-Visa to enter this country. Lesotho e-Visa is not a traditional paper document, rather an official authorization to visit Lesotho. This permit is for tourism or business purposes only and not for any other objective.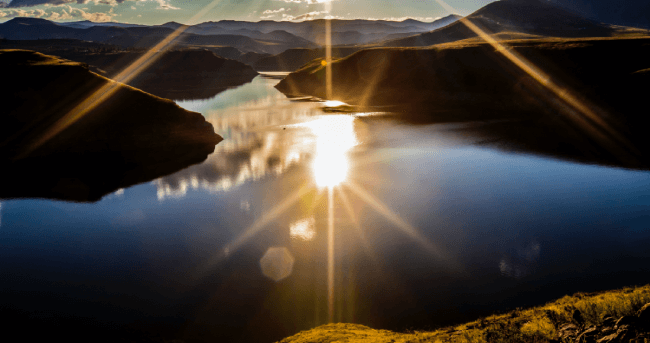 To obtain this visa, you must complete the application process, filling out the online form duly providing all the required information.
In this article, we'll guide you through the process.
Frequently Asked Questions (FAQs)
How do I know if I can apply for a Lesotho e-Visa online?
To know this information quickly, you can use the iVisa's Visa Checker. On this page, just write your nationality in the drop-down menu and write Lesotho as the destination country. This way you'll know the information quickly.
What documents do I need to apply for the Lesotho e-Visa?
Before making the Lesotho e-visa for the citizens of Pakistan application, you need to have these documents ready:
The person should have a valid passport and must bring it upon entry into Lesotho. In addition, you'll need to provide a digital scan of the information page.
Current photo. You will need to provide a recent passport-sized photo during the application process.
Onward Travel Ticket. You will have to provide documentation of your onward ticket from Lesotho.
Accommodation Details or Invitation Letter. You must provide information about where you will be staying while in Lesotho.
Yellow Fever Vaccine Certificate. You will have to verify if you've been vaccinated for the Yellow Fever Virus.
Payment: To pay for the e-Visa, you will have to use a credit or debit card.
Bring all of your paperwork with you when visiting to ensure a smooth transition into the country.
How long will it take for my Lesotho e-Visa to be processed?
There are 3 distinct processing periods for visitors who wish to visit this nation:
Standard: Your visa will be processed in under

11 days

.
Rush: Your visa will be processed in under

9 days

.
Super Rush: Your visa will be processed in under

7 days

.
How much does a Lesotho e-Visa application cost?
The cost varies depending on the processing speed you choose:
The cost of a Lesotho e-Visa Standard Processing is

USD $189.49

.
The cost of a Lesotho e-Visa Rush Processing is

USD $221.99

.
The cost of a Lesotho e-Visa Super Rush Processing is

USD $258.99

.
How many entries are permitted with an e-Visa to Lesotho?
You will receive a Single Entry for the Lesotho e-visa for the citizens of Pakistan.
When will my Lesotho e-Visa expire?
The Lesotho e-visa for the citizens of Pakistan will expire 90 days after arrival.
What is the maximum duration of my e-Visa in Lesotho?
Citizens of Pakistan with an e-Visa are allowed to remain in Lesotho for a maximum of 30 days Per Entry.
What is the procedure for obtaining a Lesotho e-Visa?
It's really simple to fill out iVisa.com online form. If you need help, iVisa.com's fantastic support staff will accept your call 24 hours a day, 7 days a week, and walk you through the procedure step by step.
First, you must complete an online form with your basic information (which takes less than 10 minutes).
Second, you must pay for your document and go through the information you provided in step one.
Third, you must upload both a photo scan of your passport's information page and a passport photo.
Where may I find more information on the Lesotho e-Visa?
If you still have concerns, you can click here to chat with one of our customer service agents, but if you want to learn more about this paper, go over.
Don't waste any more time at the embassy. Instead, start making arrangements to visit Lesotho's natural beauty by obtaining your e-Visa right away.
Can I trust iVisa.com?
Yes, you can trust in iVisa.com, please check our reviews section. Here you can find comments about the experiences of our clients.
I have other questions; how can I contact you?
We are 24/7 in iVisa.com. Feel free to ask everything about Lesotho e-visa for the citizens of Pakistan.
iVisa.com Recommends
Visiting Lesotho is an unforgettable experience as the country offers many interesting and scenic places. One of Lesotho's most popular tourist attractions is the Maletsunyane Falls which is located about 30 kilometers from Maseru.
The falls are a stunning sight as they drop vertically from a height of 180 meters and can be reached by walking about one kilometer on a path that includes bridges and staircases to allow visitors to walk down to the bottom of the falls.
The other major attraction in Lesotho is Katse Dam which was completed in 1987. The reservoir created by the dam reaches up to 60 kilometers wide and 150 kilometers long.