A Lesotho e-Visa is available to citizens of Paraguay who are traveling with a valid passport. A person can apply for the visa by following this article. The Lesotho e-Visa for Citizens of Paraguay is valid for 90 days after arrival and can be extended up to 6 months.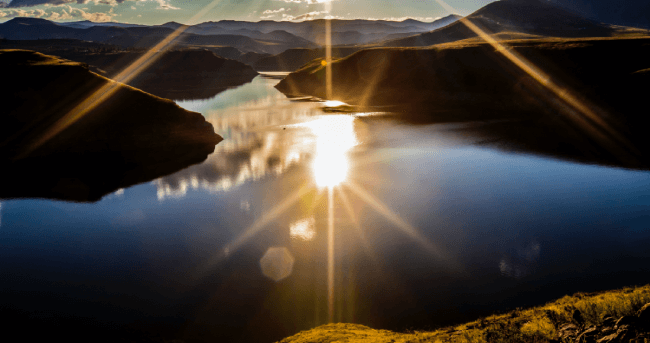 According to the Lesotho e-Visa, the passport of the applicant should have at least 6 months validity. Apart from this, applicants must meet certain other conditions, which are stated below:
Applicant's age must be more than 18 years.
Applicant should not be a citizen of any country that is listed in the excluded jurisdictions list.
The applicant's nationality should be Paraguayan.
Keep reading below for all the information on the Lesotho e-Visa for Citizens of Paraguay and how iVisa.com can help you!
Frequently Asked Questions (FAQs)
How long will it take to process my Lesotho e-Visa?
For the process of the Lesotho e-Visa for Citizens of Paraguay, there are three distinct processing intervals to choose from:
Standard Processing will be completed within

11 days

.
Rush Processing will be completed within

9 days

.
Super Rush Processing will be completed within

7 days

.

How much does the Lesotho e-Visa application cost?
The cost depends on the speed at which you want your data to be processed:
Standard Processing costs

USD $211.99

.
Rush Processing costs

USD $252.99

.
Super Rush Processing costs

USD $300.99

.
What is the maximum number of entries I will be allowed while traveling to Lesotho with an e-Visa?
Your Lesotho e-Visa will come with one single entry and will expire 90 days after arrival.
How long can I stay in Lesotho with my e-Visa?
Paraguayan passport holders with an e-Visa are allowed to remain in Lesotho for 30 days Per Entry.
Keep reading for more crucial info from iVisa.com.
What documents do I need to apply for the Lesotho e-Visa?
For the Lesotho e-Visa for Citizens of Paraguay, take the following documents with you when filling out the Lesotho e-Visa application:
You must have a valid passport with you when you arrive in Lesotho. You'll need to submit a digital scan of the data page for evaluation.
You will have to submit a current passport-sized photo of yourself during the application procedure.
Onward travel ticket. You will need to show evidence of your onward journey from Lesotho.
You must include details about where you will be sleeping while in Lesotho, such as an Invitation Letter or Accommodation Information.
You'll need a Yellow Fever Vaccination Certificate if you're traveling to an area of Africa where the disease is more common
To pay for your application, be sure to have a working credit or debit card on hand.
Bring any paperwork with you when visiting to ensure a trouble-free entry.
Apply now for having the Lesotho e-Visa for Citizens of Paraguay with iVisa.com. Don't waste time standing in line at the embassy or consulate. Start planning your visit to Lesotho's natural attractions by obtaining an e-Visa.
Can I trust iVisa.com?
Sure, iVisa.com is your premier source for online e-Visas, manage all of your travel needs with us! Verify our claims by checking our customer reviews.
I have other questions; how can I contact you?
For additional information for the Lesotho e-Visa for Citizens of Paraguay, please contact our customer care staff. We are dedicated to assisting you at all times and offering the assistance you need.
iVisa.com Recommends
The Kingdom of Lesotho is a landlocked country in Southern Africa. It is surrounded on three sides by the Republic of South Africa, and its western border is drawn along the Atlantic Ocean coastline. The capital of Lesotho, Maseru, has been designated as a 'garden city'. Apart from that, if you are interested in visiting natural heritage sites, make a trip to natural landmarks such as the majestic 3,000 m high mountain ranges made up of over 80% granite rock and situated on a 600 km long rift valley which extends from Malawi to Mozambique.
Other eye-catching places include the Katse Dams, which are part of the Lesotho Highlands Water Project. They are one of the biggest dams in Africa.
And one of the most interesting places that iVisa.com recommends is Thaba Bosiu or Mount Thaba Bosiu which was actually used as an alternative capital by King Moshoeshoe I when he feared for his people's safety more than once during land clashes with his enemies. It became famous during wartimes when it served as a stronghold against European invaders before it later became their second.