You are here because you searched for the term Lesotho e-Visa for Citizens of Samoa. If you are a citizen of Samoa who is trying to enter Lesotho, here are some things you need to know.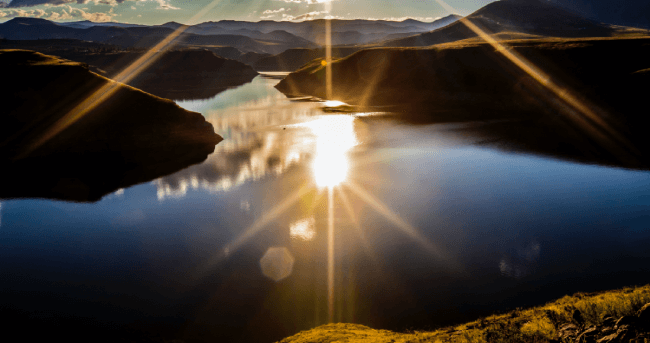 Samoan citizens must obtain a Health Declaration in order to enter Lesotho for tourism and business purposes. You can apply for the Health Declaration online with iVisa.com and learn more about the Lesotho e-Visa for citizens of Samoa.
Preparing your travel documents well in advance will help you avoid last-minute rushes. Apply with iVisa.com to get your travel document on time. Keep in mind that the health declaration is not a substitute for a visa. Read on for more information about the Lesotho e-Visa for citizens of Samoa.
Frequently Asked Questions
What are the COVID requirements to enter Lesotho?
You must show a negative COVID-19 PCR test taken within 72 hours is required for entry. Everyone entering Lesotho will be screened for coronavirus.
Travellers showing symptoms of coronavirus will be required to self-isolate at their permanent or temporary residence or may be placed in an isolation facility in a government hospital at their own expense.
The CDC and WHO recommend the following vaccinations for Lesotho: hepatitis A, hepatitis B, typhoid, yellow fever, rabies, meningitis, polio, measles, mumps and rubella (MMR), Tdap (tetanus, diphtheria and pertussis), chickenpox, shingles, pneumonia and influenza.
Lesotho e-Visa for citizens of Samoa: What's it all about?
The Lesotho e-Visa is a travel permit that allows the holder to visit Lesotho for a short period of up to 30 days per visit. It is a single entry visa with a 90-day validity period. To enter Lesotho, citizens of Samoa do not need a visa, but they need to fill a Health Declaration form. Choose iVisa.com to get your travel application processed on time. It is fast, simple, and reliable.
What is the validity of the Lesotho e-Visa and how long can citizens of Samoa stay in Lesotho?
Visitors from visa-exempt countries such as Samoa are allowed to stay for a maximum of 90 days without a visa. You can extend your stay with a visa if you wish.
Choose iVisa.com for visa processing and learn more about the Lesotho e-Visa for citizens of Samoa.
How much does it cost to get a Lesotho e-Visa for Citizens of Samoa?
The government does not charge a fee for the Health Declaration form but it's easier to process using iVisa.com, we will help you process your application more quickly and with minimal effort if you choose our services.
iVisa.com offers three options:
Standard Processing Option - 24 HOURS - 20 USD.
Rush Processing Option - 8 HOURS - 40 USD.
Super Rush Processing Option - 4 HOURS - 60 USD.
List out the details needed to complete the application process with iVisa.com?
You just need to have these details to complete the application process.
A Valid Passport: the passport must have at least 6 months of validity.
Email Address: Communication will primarily take place via email. You will receive your travel documents via email.
Mode of Payment: Credit/Debit cards are accepted for application fees.
How can citizens of Samoa get the Health Declaration Form with iVisa.com?
Just follow these steps to complete the application process.
First: Enter the required details to complete the application form and select the processing option.
Second: Once the application details have been verified, pay the application fee.
Third: Upload the required documents to complete the application process.
What are the benefits of applying with iVisa.com?
At iVisa.com, privacy and security are assured. Your information is safe with iVisa.com. We use advanced encryption software to protect your privacy. You can trust us with visa processing.
For more clarity, visit the user reviews section.
Where to enquire if I have doubts about the Lesotho e-Visa for citizens of Samoa?
Contact the customer support agents if you still have questions about the Lesotho e-Visa for citizens of Samoa. They are always happy to assist you. Visit the official website or email [email protected] for more information.
iVisa.com Recommends
Lesotho's Thaba-Bosiu National Monument is a flat-topped mountain with an important historical significance. This is the place where the Basotho people of Lesotho originated. It was named so by Moshoeshoe, a Lesotho leader, in 1824 and means "Mountain at Night.". The mountain rises just over 100 meters above the surrounding area and is capped by an impressive rock formation.
During the night, a legend says, the mountain grows larger, then shrinks back to its normal size during the day. The nearby Cultural Village and San Rock Paintings can also be viewed by tourists visiting Thaba-Bosiu National Monument.
A major archaeological site is located about 40 kilometers west of Lesotho's capital city Maseru at Ha Baroana Rock Paintings. It is considered that the Rock Paintings at Ha Baroana are the most impressive in Lesotho. Their dates range from about 2000 years ago to the present day. Many animals are shown dancing there, including lions, antelopes, leopards, and various birds.
The paintings were created by the Lesotho San Bushmen. San people believed that the paintings marked places with energy and significance and had a shamanic purpose. Sightseeing in this Lesotho landmark is highly recommended.