If you are planning a trip to Lesotho, then you should first check what travel documentation is required, especially if you have a Senegalese passport. With your Senegalese passport, you can apply for a Lesotho e-Visa, so you can save yourself the visit to the local embassy. The Lesotho e-Visa for citizens of Senegal is very simple to get because the entire process is done online.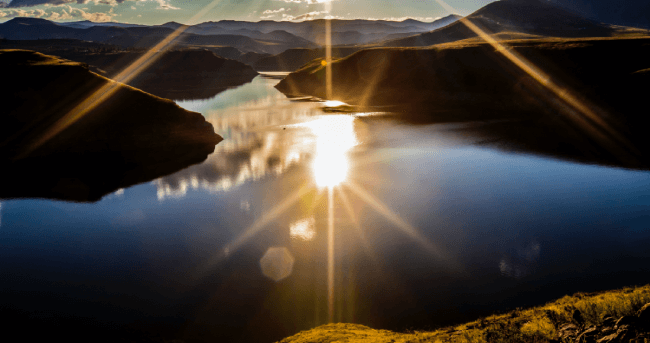 To see what items are necessary to get the Lesotho e-Visa for Citizens of Senegal, and also learn about the prices and processing times, we recommend reading the lines below.
Frequently Asked Questions
What requirements are necessary to apply for the Lesotho e-Visa for Citizens of Senegal?
The Lesotho e-Visa is an automated visa, meaning that it can be prepared online, so you don't need a lot of items to get this application process started.
You only need the following things:
Your valid passport - The validity should be of 6 months.
A professional photo - It should follow the proper passport photo guidelines.
Travel ticket copies - To confirm you are coming back to your home country.
Accommodation details or invitation letter.
Yellow fever vaccine certificate - In case you come from a high-risk Yellow Fever country.
Payment method - You can decide between debit and credit card.
As soon as you have the list of items handy, then continue with the application process, but first, read the following questions.
How much does the Lesotho e-Visa for citizens of Senegal cost?
One point that determines the price is the processing time. The faster you need your eVisa, the higher the price. Fortunately, we have three processing alternatives so that you can pick one that accommodates your needs better:
Standard Processing Time:

11 days

-

USD $189.49

.
Rush Processing Time:

9 days

-

USD $221.99

.
Super Rush Processing Time:

7 days

-

USD $258.99

.
Learn other important aspects about the Lesotho e-Visa below.
How can I request the Lesotho e-Visa online?
The Lesotho e-Visa for citizens of Senegal is very easy to get with iVisa.com's assistance. To receive your eVisa securely, follow these steps:
First: begin the process by filling out the electronic application form and selecting the processing rate you prefer.
Second: validate the information you previously recorded to avoid any errors and pay for the corresponding charges with your debit or credit card.
Third: combine the items and/or documents required to the form and click the 'submit' button to finish the entire application process.
After concluding these steps, you will receive your e-Visa by your email inbox, so stay alert to it! Get more information about the Lesotho e-Visa for Citizens of Senegal by reading the lines below.
Is iVisa.com safe?
Yes, of course! Primarily thanks to our qualified team and updated platform that will not expose any details of your information. Furthermore, our automated payment platform will not contain any personal information.
Check our comment section if you are still hesitant about our services.
Where can I read more about the Lesotho e-Visa for Citizens of Senegal?
If you still have questions about this e-Visa, click on the bubble on the lower corner of this page to talk to our customer support agents and get better help!
iVisa.com Recommends
Lesotho is an African nation that's very popular for having not-so-common geography in this continent. It is full of greenish hills and mountainous areas, which is probably not the first thing you think about when talking about Africa, but that's why it is so fascinating. It may be very small in comparison to other neighboring countries, but what Lesotho does not have in size, it has attractive tourist spots.
Lesotho's capital city is Maseru, and it is an excellent place to get your national tour started. This city is on the Caledon River. It is very popular for having traditional crafts at the cone-shaped Basotho Hat, in addition to having some other great places like the Thaba Bosiu plateau.
If you ever visit Lesotho, do not forget to try Pony-Trekking. This type of activity is available in Maleala, Semonkong, and the Basotho Pony-Trekking center. You don't have to be an expert to enjoy this experience as there are always professional guides ready to assist you with anything you need. All you have to do is to schedule a tour with an approved Pony-trekking company and that's all!