If you have a Tajikistan passport, you have the chance to acquire the Lesotho e-Visa. This electronic visa is essential for a smooth entry to Lesotho. iVisa.com can provide all the tools you need for the Lesotho e-Visa for Citizens of Tajikistan.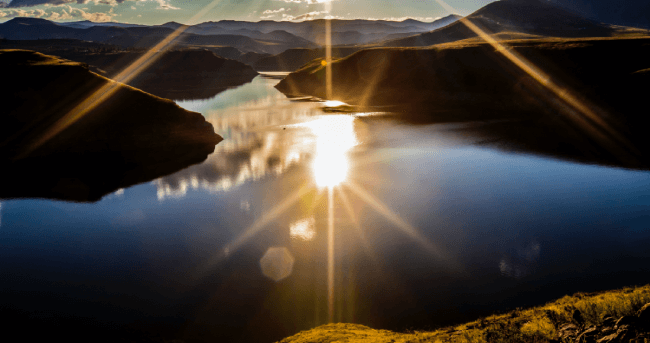 Our platform can process any travel requirement. Trust us and have your Lesotho e-Visa for Citizens of Tajikistan soon. Also, check the details about traveling to Lesotho during the pandemic.
Frequently Asked Questions
Is vaccination mandatory to enter Lesotho?
No. Unvaccinated travelers are welcomed in Lesotho. In other words, the Covid vaccine isn't mandatory in Lesotho.
A PCR test is required to enter the country?
Yes. You need to take a PCR test a maximum of 3 days before you enter Lesotho. This rule is for vaccinated and unvaccinated visitors.
Check all about the Lesotho e-Visa for Citizens of Tajikistan with our team.
Is quarantine mandatory upon arrival?
No. It isn't mandatory to self-isolate in Lesotho. We can help you with the Lesotho e-Visa for Citizens of Tajikistan.
What is the Lesotho e-Visa, and how do I apply?
The Lesotho e-Visa is an official travel document that permits your entry to Lesotho. It's available if you're traveling for tourism or business.
The electronic visa has a maximum validity of 90 days after arrival. It provides a Single Entry and a maximum stay of 30 days Per Entry.
iVisa.com can help you with the online procedure. You must have an Internet connection and a few minutes to complete the online form. After that, you will have the Lesotho e-Visa for Citizens of Tajikistan.
Check the application process:
Step 1: Fill out the application form and choose a processing time (Standard, Rush, or Super Rush).
Step 2: Double-check your application and proceed to pay with a credit or debit card.
Step 3: Include the required documentation, if applicable.
Expect the Lesotho e-Visa for Citizens of Tajikistan in your email inbox. Make sure to show it to immigration authorities upon arrival.
What are the processing times and fees?
Standard Processing time:

11 days

-

USD 190.99

.
Rush Processing time:

9 days

-

USD 223.99

.
Super Rush Processing time:

7 days

-

USD 261.99

.
What are the requirements?
Collect these items:
Valid Passport - We will need a copy of the information page. Make sure your passport is valid for at least 6 months beyond arrival.
Yellow Fever Vaccination.
Airline confirmation.
Accommodation details.
Applicant photo.
Email address - We will communicate electronically.
Payment method - Pick between a credit or debit card.
Remember that we may need supporting documents depending on the reason for your trip. If you have questions along the way, our expert team can provide solutions to all your doubts.
Can I trust iVisa.com?
Absolutely! We have been helping travelers for years with all types of travel documents. We have the right expertise to help you with the Lesotho e-Visa for Citizens of Tajikistan.
Visit our user reviews section and confirm iVisa.com is the best in the market. We only provide successful results for all our customers.
Where could I find more information?
Reach out to our customer support agents, who are available all day long for any inquiries. iVisa.com is your ideal partner for your next trip to Lesotho.
iVisa.com Recommends
Lesotho is the perfect place to do outdoor activities in Africa. Lesotho is even known as the Switzerland of Africa due to its pristine mountain ranges, highland vistas, and overall relaxing atmosphere. Lesotho has made sure to have bridle paths that go through all the natural landscapes. Check the green meadows, sandstones, basaltic plateaux, and mountain streams. Sotho shepherds created these paths and used them to travel between villages.
It's an incredible opportunity to enjoy hiking, trekking, trail running, and horse trekking. We know you will enjoy the mountain scenery. The nearby lakes are ideal for fly-fishing for trout and yellowfish. Also, if you're looking for bird species, Lesotho holds over 350 species, and some are even regional endemics.
If you're driving a 4x4, there are opportunities to check unsurfaced roads within the Sani Pass and Matabeng Pass. Lesotho's location allows some snow during the winter season in Africa. We recommend visiting the Afriski Mountain Resort, which offers skiing and snowboarding activities between June and August. Lesotho can be your next destination.
Travel now!