If Lesotho is your next destination, make sure to have all the needed paperwork. Citizens of the Philippines have the chance to get the Lesotho e-Visa. The process is simple and 100% online. You can count on iVisa.com with an affordable service and a team of experts ready to help you.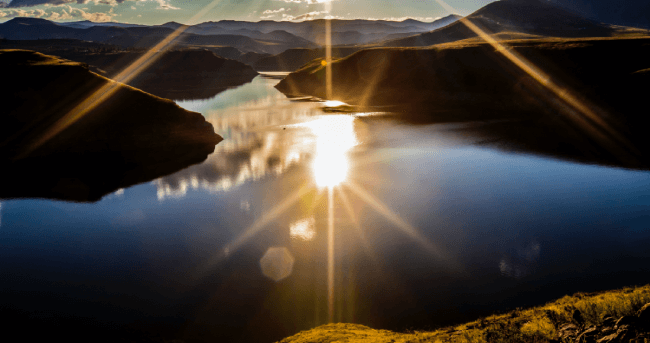 Keep checking all the details about the Lesotho e-Visa for Citizens of the Philippines. We have also displayed information about traveling to Lesotho during the pandemic. Trust iVisa.com and travel.
Frequently Asked Questions
Is vaccination mandatory to enter Lesotho?
No. You don't need a COVID vaccine to enter Lesotho. However, follow the health protocols while in the country.
A PCR test is required to enter the country?
Yes, you must take a PCR test a maximum of 72 hours before your trip. This rule applies to vaccinated and unvaccinated travelers.
Learn all about the Lesotho e-Visa for Citizens of the Philippines.
Is quarantine mandatory upon arrival?
No, you won't need to quarantine in Lesotho. Let us help you with the Lesotho e-Visa for Citizens of the Philippines.
What is the Lesotho e-Visa, and how do I apply?
The Lesotho e-Visa is an electronic visa that allows your entry into Lesotho. It's available for tourism or business. You can start the process with iVisa.com, and all you need is an Internet connection. The travel document is valid for up to 90 days after arrival. It allows a Single Entry and a maximum stay of 30 days Per Entry.
Check the steps to get the Lesotho e-Visa for Citizens of the Philippines:
Step 1: Complete the application form and choose a processing time (Standard, Rush, or Super Rush).
Step 2: Check your application and correct any mistakes. Continue by paying with a credit or debit card.
Step 3: Attach the required documentation, if applicable.
Expect the Lesotho e-Visa for Citizens of the Philippines in your email inbox at the agreed time. Then, show the documentation to immigration officers and enjoy Lesotho.
What are the processing times and fees?
Standard Processing time:

11 days

-

USD 200.00

.
Rush Processing time:

9 days

-

USD 235.00

.
Super Rush Processing time:

7 days

-

USD 265.00

.
What are the requirements?
Gather the following items:
Valid Passport - Make sure your passport is valid for at least 6 months beyond your arrival to Lesotho. Send a scan of the details page.
Yellow Fever Vaccination.
Airline confirmation.
Accommodation details.
Applicant photo.
Email address - We will communicate electronically.
Payment method - Pay for the service with a credit or debit card.
Remember that you may need other supporting documents according to the purpose of your trip. We have all the details about the Lesotho e-Visa for Citizens of the Philippines. Trust us.
Can I trust iVisa.com?
Of course! We have been helping travelers for years with all types of travel documents. We know how to manage the Lesotho e-Visa for Citizens of the Philippines.
Review our user reviews section for more details about our successful services. iVisa.com is your best alternative.
Where could I find more information?
Get in touch with our customer support agents, who are available 24 hours a day. We can help you with all your inquiries.
iVisa.com Recommends
We recommend visiting the polychrome rock paintings that date back over 1,000 years ago. Ancient people in Lesotho used ochre, clay, and charcoal to create these paintings. You can see individual portraits and human figures with animal features. Explore the remote caves of Tsatsane Valley and Sehlabathebe National Park for this artwork. In recent times, these caves have become sanctuaries for Basotho shepherds during the winter season.
Don't miss Thaba Bosiu, a sandstone plateau that used to be the military stronghold of King Moshoeshoe in the 1800s. At the summit, you will find a cemetery with remains of the Sotho monarchs. Check Historic Morija, where you can check Lesotho's most important museum. Since 1956, the site has housed massive collections that date back to the 19th century. Also, you can see here the two oldest buildings in Lesotho, built in the 1840s.
Explore the contemporary art cooperative and even the first newspaper in the country published in 1863. Matsieng, a nearby historic site, is now home to the Sotho monarchy. Travel to Lesotho now and explore these magnificent sites.