Traveling to Lesotho is not as difficult as it looks, especially if you have a UAE passport. To visit this country, you will only have to apply for a Lesotho e-Visa and to make things easier for you, we remind you that you can get this eVisa without much effort by using iVisa.com.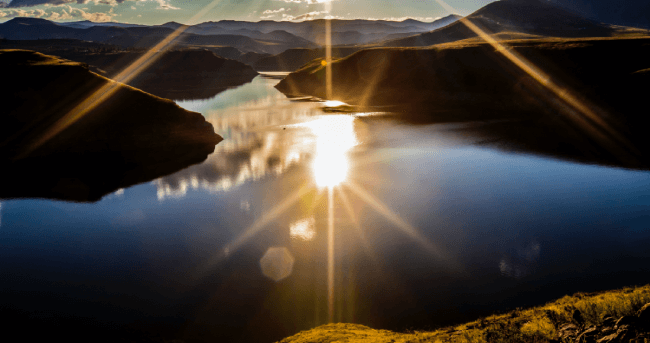 With iVisa.com's services, you will not have to stress too much about paperwork to get this visa.
Do you want to know what the Lesotho e-Visa for Citizens of the United Arab Emirates consists of and how to apply for it? Keep reading the information below.
Frequently Asked Questions (FAQs)
What are the documents required to apply for the Lesotho e-Visa for Citizens of the United Arab Emirates?
Before applying online for your eVisa, we highly suggest you check the following list of items. These are necessary to process your eVisa successfully:
Valid Passport: This passport should not be expired once you arrive in Lesotho
Current Photo: Your photo must be as recent as possible, no less than 6 months.
Travel Ticket Copies: This is necessary to prove that you will return to your home country.
Accommodation Details or Invitation Letter: Sometimes it is not required, but it's always better to have it on hand.
Yellow Fever Vaccine Certificate: Especially if you come from a Yellow Fever high-risk country.
Payment: You will need a debit or credit card for payments.
Make sure to have all of these items on hand once you get ready for the application process.
How long does it take to apply for this visa and what is its price?
If you have a UAE passport, then you can choose one of the following processing times to get your eVisa. Keep in mind that each processing time has a different cost, and the faster you want your eVisa, the more you will have to pay.
Choose one of these:
Standard Processing:

11 days

-

USD 200.00

.
Rush Processing:

9 days

-

USD 235.00

.
Super Rush Processing:

7 days

-

USD 265.00

.
How can I get the Lesotho e-Visa?
The Lesotho e-Visa for Citizens of the United Arab Emirates is a lot easier to get now than ever thanks to iVisa.com's services. To apply for this document, you only have to follow these steps:
First, complete the electronic request form with your private information and select the processing speed you prefer.
Second, check all the information you wrote in step one and pay for the fees depending on the processing speed you chose.
Third, attach the items and/or documents required and click the 'submit' button to finish.
As soon as you finish this entire process, wait for your e-Visa (it will be sent via email inbox), and that's it!
Get more information about the Lesotho e-Visa for Citizens of the United Arab Emirates in the lines below.
How long can I stay in Lesotho?
You can stay there only 30 days Per Entry.
Is iVisa.com safe?
You can be sure that having your documents ready with iVisa.com services won't be risky. iVisa.com has a qualified team and an incredible platform that cannot leak your information. Besides, our payment platform is electronic, so we will not hold your payment information at any time.
Where can I read more about the Lesotho e-Visa for Citizens of the United Arab Emirates?
Feel free to contact our customer service agents or check more FAQs on our website.
iVisa.com Recommends
Affordable, culturally vast, and easily accessible from popular places like Johannesburg, Lesotho is an amazing and underrated travel spot that you will surely find fascinating. This country has a unique contrast with South Africa, especially its landscape full of mountain ranges and rivers. Even if you stay for a few days in this country, you will surely enjoy the cozy mountain lodges and trading posts as they will give you a fresh outlook on Southern Africa.
Lesotho is basically an alpine country, so you will see a lot of villagers in colorful balaclavas and blankets, ready to enjoy a nice view every evening. Thanks to its altitudinous terrain, Lesotho is an excellent country for outdoor sports like trekking and hiking, since it offers incredible experiences full of pastoral charm and numerous grazing sheep through the road.
As for the spots we recommend, we have a few, including the Maletsunyane Falls, Malealea, Katse Dam, and Mafika-Lisiu.