The Kingdom of Lesotho might not be the most popular place among tourists, still, it's undeniable beauty keeps catching the eye of those travelers looking for new experiences and unique landscapes.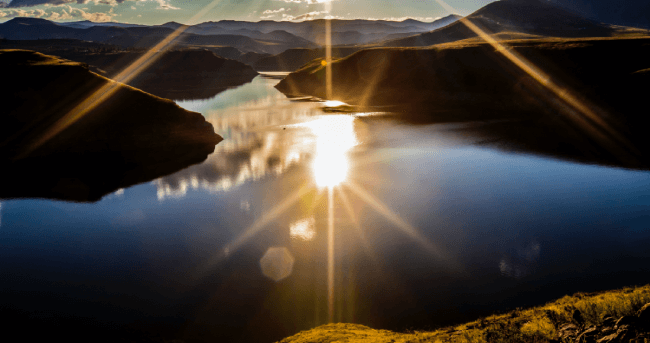 So if you are one of those, make sure you request your visa before you jump onto that plane, remember you can get your Lesotho e-Visa for Citizens of Ukraine completely online, and iVisa.com will be the best ally for you to complete this job.
Frequently Asked Questions
Is COVID-19 vaccine necessary to enter the country?
No, the COVID-19 vaccine is still not mandatory to enter the country. Although, all travelers must present a digitized version of the African Union Trusted Travel certificates to enter and exit the country.
PCR Test required to enter the country?
All travelers must present a PCR test with a negative result, the time for the test being taken no longer than 72 hours before the date of arrival.
Is quarantine mandatory upon arrival in the country?
Self-isolation won't be necessary for those travelers with a PCR test with a negative result or a COVID-19 vaccination card.
As a Ukraine citizen is it possible for me to apply for Lesotho e-Visa?
Yes, you can apply for an online e-Visa being a Ukraine citizen, and one of the most comfortable ways to do it is using the iVisa.com services.
What are the requirements to apply for a Lesotho e-Visa?
A passport with at least 6 months validity from the arrival date.
A recent passport-size photo.
Yellow Fever Vaccine Certificate.
Airline ticket confirmation.
An invitation letter, hotel reservation, or any type of proof of accommodation.
Valid Email address in which you'll receive your Lesotho e-Visa for Citizens of Ukraine as a PDF file.
A valid method of payment with iVisa.com you can process your payment using a credit/debit card.
A selfie holding the physical credit card used for the payment (if applicable).
How many entries does the Lesotho e-Visa allow and for how long is it valid?
The Lesotho e-Visa for Citizens of Ukraine is a single entry visa and lasts for 90 days after arrival date but travelers can only stay 30 days Per Entry.
What's the time frame for the eVisa to be processed?
iVisa.com offers three processing time options for you to choose the one that fits you better:
Standard Processing Time (

11 days

): Takes the average waiting time for your Lesotho e-Visa for Citizens of Ukraine to be ready.
Rush Processing Time (

9 days

): Less waiting time for your eVisa.
Super Rush Processing Time (

7 days

): Fastest way to obtain your Lesotho e-Visa for Citizens of Ukraine.
How much does a Lesotho e-Visa cost?
The price for your Lesotho e-Visa for Citizens of Ukraine will depend on the processing time of your choice. For each option, we charge different fees where you'll have to pay a little more money for the fastest results.
Depending on your preferences the prices will be as follows:
Standard (

USD 200.00

): lowest price for ordinary results.
Rush (

USD 235.00

): Medium prices for better results.
Super Rush (

USD 265.00

): a high price for high effectiveness.
Why should I trust iVisa.com?
iVisa.com is 100% secure and safe, you have no need to worry when using our platform, all your personal data is safe with us! To confirm our top service, you can check our customer reviews section
Is it possible to get more information?
If you want to apply for a Lesotho e-Visa for Citizens of Ukraine but you still have some concerns please reach out to our dedicated customer support team, available 24/7 and free of charge.
iVisa.com Recommends
The lizard from Lesotho
For some people, paleontology is probably not the first word that pops in their head when they think about South Africa; however, you might not know this but the Kingdom of Lesotho is well known for some members of the Paleontological Society (and other people passionate about dinosaurs) for being one of the places with the largest amount of dinosaur footprints in the world, the country even has a specimen named after it, the Lesothosaurus or "lizard from Lesotho" was discovered by a paleontologist in 1978 and it is presumed that this prehistoric reptile walked through southern African lands about 200 million years ago.
Some people find themselves interested in the subject, and that's why one of the most popular activities among tourists is the sight of prehistoric dinosaur footprints, especially in the area of Maseru, a district of Lesotho where a large footprint of a carnivorous dinosaur was discovered in early 2016. It is a one-in-a-million opportunity for travelers to be delighted with the memories these unusual creatures left behind in the ground suring the time they were alive.