If you are a citizen in Uruguay and you are planning to spend your next holidays in South Africa, the Kingdom of Lesotho is an excellent choice for travelers looking for new and exciting experiences, so if you're looking for a fast way to process your Lesotho e-Visa for Citizens of Uruguay online, iVisa.com would be the best option to do so.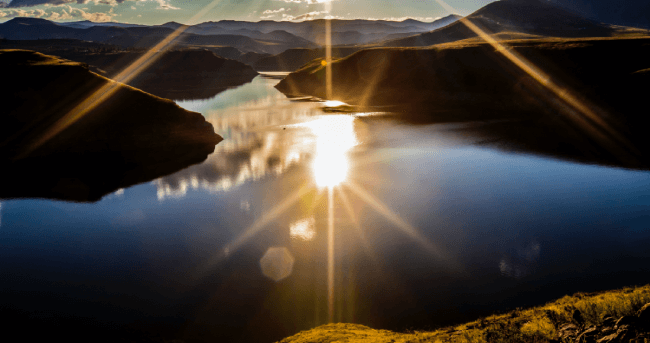 Frequently Asked Questions
Is COVID-19 vaccine necessary to enter the country?
No, the COVID-19 vaccine is still not mandatory to enter the country. Although, all travelers must present a digitized version of the African Union Trusted Travel certificates to enter and exit the country.
PCR Test required to enter the country?
All travelers must present a PCR test with a negative result, the time for the test being taken no longer than 72 hours before the date of arrival.
Is quarantine mandatory upon arrival in the country?
Self-isolation won't be necessary for those travelers with a PCR test with a negative result or a COVID-19 vaccination card.
As a Uruguay citizen is it possible for me to apply for Lesotho e-Visa?
Yes, you can apply for an online e-Visa being an Uruguay citizen, and one of the most comfortable ways to do it is using the iVisa.com services.
What are the requirements to apply for a Lesotho e-Visa?
A passport with at least 6 months validity from the arrival date.
A recent passport-size photo.
Yellow Fever Vaccine Certificate.
Airline ticket confirmation
An invitation letter, hotel reservation, or any type of proof of accommodation.
Valid Email address in which you'll receive your Lesotho e-Visa for Citizens of Uruguay as a PDF file.
A valid method of payment with iVisa.com you can process your payment using a credit/debit card.
A selfie holding the physical credit card used for the payment (if applicable).
How many entries does the Lesotho e-Visa allow and for how long is it valid?
The Lesotho e-Visa for Citizens of Uruguay is a Single Entry visa and lasts for 90 days after arrival date but travelers can only stay 30 days Per Entry.
What's the time frame and cost for the eVisa to be processed?
iVisa.com currently offers a standard processing time for the Lesotho e-Visa for Citizens of Uruguay, as follows:
Standard Processing Time: It takes

11 days

and costs

USD 200.00

.
Rush Processing Time: It takes

9 days

and costs

USD 235.00

.
Super Rush Processing Time: It takes

7 days

and costs

USD 265.00

.
Why should I trust iVisa.com?
iVisa.com is a user-friendly platform that will help you process all your eVisa applications in the fastest and easiest way possible. It is secure to use iVisa.com as your service provider. You can trust your data is safe with us and feel assured.
You can check our reviews and get to know the quality of work we do for our customers.
Is it possible to get more information?
If you still require some guidance on how to apply for a Lesotho e-Visa for Citizens of Uruguay you can always count on the customer support team, available 24/7 and free of charge.
iVisa.com Recommends
The Maletsunyane Falls in Semonkong
If you're ready to take the next plane to the Kingdom of Lesotho and you are looking for places to go, you should take a look at the Maletsunyane Falls, a popular attraction among all types of visitors, this 192-meter-high waterfall in Semonkong Best is a natural monument considered one of the best-preserved areas in the country, and is the place where locals and tourists come together to enjoy hiking activities; However, if you're not a fan of hiking, walking, or any exercise at all, there is some good news, and it's that you don't necessarily have to walk your way to the top, you can use the road to drive there, and save your energy to appreciate this exceptional view.
It is also very important to mention that these waterfalls are a great place to visit if you're a photography enthusiast looking for unique landscapes to capture the beauty of Lesotho during your stay, and if by any circumstances you don't feel ready to go through this experience by yourself, remember that it's always an alternative to sign in for a guided tour with the help of the locals.