It doesn't matter if you're interested in visiting astounding and magnificent landscapes or just staying there and learning about other people's culture; Lesotho is what you're looking for. Nevertheless, you will need to get the Lesotho e-Visa for citizens of Vietnam.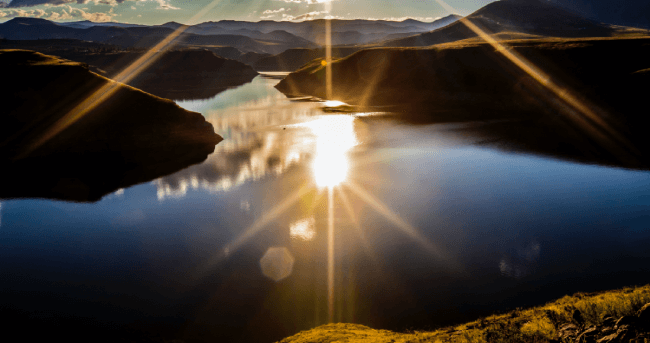 It will take hours to complete the application form if you're determined to do the process yourself or save time using iVisa.com.
Check out more information about how to get your Lesotho e-Visa for citizens of Vietnam in our FAQs section.
Frequently Asked Questions
Is it a requirement to be fully vaccinated to enter Lesotho?
No, you won't need to be vaccinated against the COVID-19. Nonetheless, it is highly recommended.
Do I need a PCR test if I plan to visit Lesotho?
Yes, you must provide a negative COVID-19 PCR test certification when applying. In addition, you must have taken it 72 hours previous to your arrival to the country.
Is there any mandatory quarantine when traveling to Lesotho?
If you have any possible COVID-19 symptoms, you will be asked to self-isolate for two weeks. Otherwise, it won't be necessary.
What is the Lesotho e-Visa for citizens of Vietnam?
It is a single entry document required travel permit that all travelers holding a Vietnamese passport must obtain before entering Lesotho. It is valid for 90 days after arrival. It replaces the traditional method to apply online without spending time making lines in the closest embassy.
What documents are required to apply?
Starting your procedure with iVisa.com won't require you more than providing the following information:
You will need a valid passport. We will ask you to scan your passport card information and attach it when needed.
It is essential that you choose any debit or credit card to pay for the service.
Make sure to provide us with your email address to send your Lesotho e-Visa for citizens of Vietnam once it is ready.
You must show where you will stay in Lesotho during your trip.
What are the processing costs of getting my Lesotho e-Visa for citizens of Vietnam?
We understand you're looking for specific alternatives to get your Lesotho e-Visa for citizens of Vietnam. That's why our team prepared the following options based on your needs.
Standard Processing Time: Getting your e-Visa takes

11 days

, and you will need to pay

USD 200.00

.
Rush Processing Time: Your document will be done in

9 days

by paying

USD 235.00

.
Super Rush Processing Time: Your travel requisite will be done within

7 days

for just

USD 265.00

.
How can I start the process for the Lesotho e-Visa for citizens of Vietnam?
Applying online with iVisa.com is easier than you think! Our team prepared the following uncomplicated 3 steps that you can complete whenever you need to get your Lesotho e-Visa for citizens of Vietnam.
First, you will have to complete the application form with your information. It does not take more than 5 minutes. Then, select the processing time that better adjusts to your needs.
Second, double-check your information and pay our fees.
Third, upload the required documents and submit your form once it is ready to go.
Is iVisa.com reliable?
Yes, it is! Our website counts with the highest security standards, so there will be no leaks to third parties. For that reason, our customers recommend our services as you can read in our reviews section.
Can I get in touch with you if I have more questions?
Absolutely! You can chat with our customer service team and solve all your inquiries about the Lesotho e-Visa for citizens of Vietnam.
iVisa.com Recommends
Lesotho is more than a landlocked country located in West Africa. It is one of the most influential places for most travelers looking for new adventures. From mountains to small villages with natives, Lesotho is the perfect place for everyone. You will have an approach to nature without having to move to isolated areas. Besides, there are astounding landscapes that will make your travel experience more enjoyable. However, we understand that you might not know where to go first. That's why iVisa.com will recommend some places of interest when staying in Lesotho.
Have you ever heard of ​Maletsunyane Falls? It is one of the highest waterfalls in Africa and a must-visit place in Lesotho. If you plan to enter the country in the summer, you had better swim in the small pool formed by it.
There's no doubt that most people have wished to explore remote sites by horse riding at least once in their life. That's why you should go to Malealea. It is a village that adventurous tourists usually visit with their families. You can also go pony trekking if that's one of your biggest dreams.