Are you ready to visit Lesotho? If you have a Yemeni passport, then it shouldn't be a problem to plan your trip to this country. You only need basic items to get an authorized entry, and one of them is the Lesotho e-Visa for Citizens of Yemen.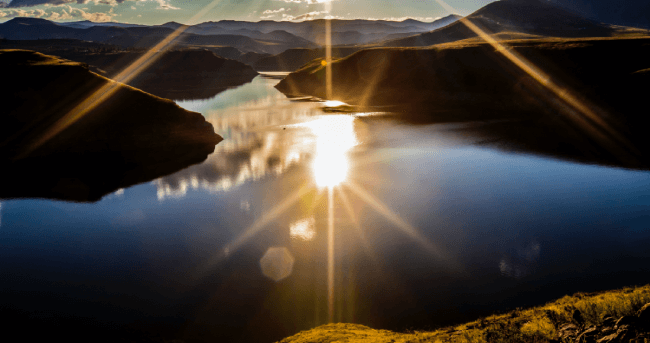 The process to get this eVisa is a lot easier to complete than other visa processes. With iVisa.com you will be able to get your eVisa as fast as possible thanks to our modern platform.
If you want to learn more about the Lesotho e-Visa for Citizens of Yemen and how to apply for it, read the following list of questions.
Frequently Asked Questions
What are the items needed to apply for the Lesotho e-Visa for Citizens of Yemen?
The Lesotho e-Visa for Citizens of Yemen is an electronic document, meaning that it can be processed online, so you don't need a lot of things to get this application process started.
These are the items you need to complete your application successfully:
Your current and valid passport - It should have a validity of 6 months.
A professional photo - It should be the most recent one and it should follow the proper passport photo guidelines.
Travel ticket copies - They are necessary to confirm you are returning to your home country.
Accommodation details or invitation letter.
Yellow fever vaccine certificate - especially if you come from a high-risk country.
Payment - You can choose between debit and credit card.
Once you have the list of items and documents ready to use, then continue with the application process, but first, read the questions below.
How long does it take to apply for this visa and how much does it cost?
One thing that influences the price is the processing speed. The faster you want your eVisa, the more you have to pay. Luckily, we have three processing options so that you can select one that suits your needs better:
Standard Processing Time:

11 days

-

USD 200.00

.
Rush Processing Time:

9 days

-

USD 235.00

.
Super Rush Processing Time:

7 days

-

USD 265.00

.
Learn other important details about the Lesotho e-Visa for Citizens of Yemen below.
How can I apply for the Lesotho e-Visa online?
The Lesotho e-Visa for Citizens of Yemen is very easy to obtain with iVisa.com's services. To get your eVisa safely, follow these steps:
First: Start the process by completing the electronic questionnaire form and determining the processing speed you prefer.
Second: Verify the information you previously registered to avoid any mistakes and pay for the corresponding fees with your debit or credit card.
Third: Upload the documents asked and click the 'submit' button to complete the entire application process.
After finishing these steps, you will get your e-Visa through your email inbox, so keep a close eye to it! See more information about the Lesotho e-Visa for Citizens of Yemen in the questions below.
Is iVisa.com safe?
Yes, of course! Essentially because we have a competent team and an up-to-date platform that will not jeopardize any detail of your information. Moreover, our automated payment platform will not hold on to any personal information.
Check our comment section if you are still unsure about our services.
Where can I read more about the Lesotho e-Visa for Citizens of Yemen?
You can reach out to our customer support agents, they are available at all times and all the days of the week, so do not hesitate to contact them!
iVisa.com Recommends
Located in southern Africa, Lesotho is a mountainous country that you should visit at least once. Maseru, its capital city, should be your starting point because it is full of surprises. This country is famous not only for its capital city but also for its music art scene and Mount Qiloane.
It might be a small country (at least if we compare it to other African nations), but it is still full of natural gems that can surprise anyone. It is a famous nation for having green hills and alpine regions, which is presumably not the first thing that comes to mind when thinking of such a hot continent like Africa.
One thing that you shouldn't overlook when traveling to Lesotho is Pony-Trekking. That's something you can do in Maleala, Semonkong, or even at the Basotho Pony-Trekking center. Do not worry about being inexperienced, they are always professional guides ready to help you. All you have to do is to book a tour with an authorized Pony-trekking company and that's it! You are ready to enjoy this unforgettable experience.