Lesotho, entirely encompassed by the popular lands of South Africa, may not be the easiest place to reach, but the great mountain river, mystical waterfalls, and its wild and primitive airs still attract tourists from all around the globe. If you've been drawn to it too, you may have wondered, Do I need a vaccine to travel to Lesotho?. The good news is that you don't need a covid vaccine but a yellow fever vaccination is required.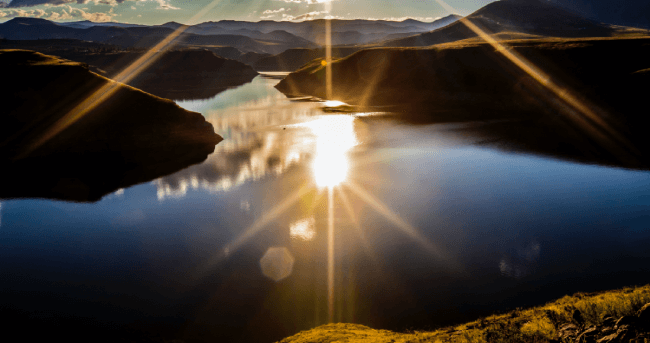 Even so, there are some other important documents that citizens of some countries may need to enter Lesotho, such as a visa or e-Visa and a Lesotho Passenger Locator Form. No doubt, planning your little visit to paradise might cause some hassle and stress and this is where iVisa.com steps in.
Find out more about required travel documents for Lesotho.
How do I get a Passenger Locator Form with iVisa.com?
The answer to Do I need a vaccine to travel to Lesotho? is no, but a visa to enter Lesotho is a must for some countries and iVisa.com makes it the easiest to obtain:
Complete the online form on iVisa.com by carefully entering your personal information.
Select processing time keeping your best interests in mind.
Make the payment by credit/debit card or PayPal and wait for the document to be sent via email when approved and processed.
iVisa.com makes it simple for you.
Frequently Asked Questions
iVisa.com has come up with this section to clear all your doubts about Do I need a vaccine to travel to Lesotho? so that your trip to paradise can be blissful.
Do I need to take a PCR test to travel to Lesotho?
Yes, all travelers must show a negative test result from a PCR test taken with 72 hours of arrival to Lesotho. This applies to vaccinated and non-vaccinated visitors alike.
Do I need to quarantine in Lesotho?
No, there is no requirement to self-isolate upon arrival to Lesotho.
What is the processing time?
With iVisa.com you can use three different processing options to ensure getting your documentation right when you need it. These include:
Standard processing: Choose this option for cost efficiency, best suited for those who are not in a hurry - .
Rush processing: Choose this option if you're willing to pay a little extra to get the documentation faster - .
Super Rush processing: Choose this option if you can afford to pay the expense of revising your Passenger Locator Form urgently - .
Apply in advance and get your documents early.
What documents do I need for my iVisa.com application?
Applying for a Passenger Locator Form via iVisa.com is totally hassle-free. You will need just some important documents, like :
A valid passport not expiring for at least 3-6 months and have at least 2 blank pages. A scan of the information page displaying your picture on it is needed.
Applicant photo
Minor Consent Letter (if applicable)
Invitation Letter (if applicable)
A credit/debit card or PayPal account details to pay the processing fee.
An email address to be in touch with and to receive the Passenger Locator Form. iVisa.com employs special encryption systems to ensure the utmost discretion of your documents and personal details.
What is a Lesotho Passenger Locator Form?
The Lesotho Passenger Locator Form is an official document that allows visitors of 100 countries to enter into and travel within the Kingdom of Lesotho. This eliminates the hassle of making an appointment or presenting original documents to the Embassy or Consular Office. It is a document and has a validity of . It is necessary for citizens of all countries, except the countries that are exempt.
What are the other documents that I will need?
You will also need the following documents to enter Lesotho :
Completed Lesotho Passenger Locator Form
Proof of accommodation for the mandatory quarantine upon arrival.
Proof of sufficient funds for the duration of the stay.
Proof of airline confirmation.
Negative results of a COVID-19 PCR test taken within 72 hours before their arrival.
What if I have more questions?
If you're still plagued by doubts about 'Do I need a vaccine to travel to Lesotho?'. iVisa.com is here for you, just email us for more details as and when you like and get started when you're doubts are gone. Alternatively, you can also visit this link to read more information about your upcoming trip to Lesotho.
iVisa.com Recommends
On your trip to Lesotho, you must not miss the sight of the awe-striking Ha Kome cave houses of Lesotho's Berea District. Often found tucked between the valleys close to the village of Mateka, these have been carved directly from the rock faces of the surrounding mountains and are surely the most striking wonders in Lesotho. These traditional earthy houses unravel the heritage of the curious highland settlements of descendants of those who built them almost 200 years ago. If you want to feel close to heaven, head to the Sehlabathebe National Park on the tops of the Maloti Mountains. Conjoined with the Maloti-Drakensberg Park National Park across the border in South Africa, this park shows off breathtaking vistas of rolling highland savannah, wildflower meadows, and verdant valleys overlooked by craggy faces of primeval stones. On your hike in this park, you're sure to come across the semi-nomadic tribes.
Get a step closer to your vacation, apply now. iVisa.com wishes you the best of luck.