As the world moves forward from the coronavirus pandemic, countries have started to open frontiers. As well, we are sure travelers all over the world are ready to travel again. Lithuania is one of the few countries that has already set up health guidelines for international travelers entering the country during coronavirus.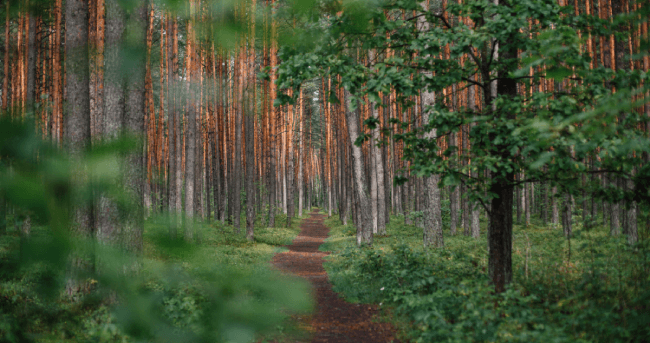 Citizens of Estonia who are planning to visit Lithuania soon must submit the Lithuania Registration Form. This health declaration is mandatory, and any traveler entering Lithuania must have it.
Don't worry! Because iVisa.com is ready to help you with the Lithuania Registration Form. iVisa.com offers a fast, simple, and 100% trustable product.
Continue reading about Lithuania and health guidelines during coronavirus.
Frequently Asked Questions
Is the Lithuania Registration Form mandatory?
100% yes! The Lithuania Registration Form is mandatory for all travelers entering Lithuania, regardless of nationality. Take into consideration that Lithuania is only allowing access to citizens from European countries. Still, this information could change at any time, so be updated with Lithuania's news.
If you need a visa to enter Lithuania, then you also need to obtain that travel document. The Lithuania Registration Form is a separate document that doesn't replace a visa.
I'm a citizen of Estonia, do I have to complete the form?
Yes! Citizens of Estonia must complete the Lithuania Registration Form and follow all the health guidelines when traveling around Lithuania.
Travelers from countries where the coronavirus cases reach 25 per 100,000 inhabitants will need to provide a COVID-19 negative test. Also, the test should be taken less than 72 hours before arrival.
Fortunately, Estonia has a low number of coronavirus cases. For this reason, citizens of Estonia don't need to provide a coronavirus test. Remember that this information can change quickly, so keep updated with the latest news about Estonia.
Do I need to quarantine upon arrival?
Citizens of Estonia are not required to quarantine upon arrival. The Lithuanian authorities continue to assess the coronavirus situation in the country, and for now, Estonia is not a threat to this matter. As soon as you arrive in Lithuania, you will be able to travel around and enjoy the country.
Ready to travel? Start the application now!
For how long is the Lithuania Registration Form valid?
Citizens of Estonia can have a Single Entry with the Lithuania Registration Form, and the document is valid for 15 days after arrival.
What information do I need?
The online application will request personal details from passengers. As well, provide information about the countries visited in the last 2 weeks, and details of the accommodation in Lithuania.
Citizens of Estonia should have the next items too:
Passport with 6-month validity.
A valid email address so you can receive the documentation.
Payment options, iVisa.com charges a small price to obtain the Lithuania Registration Form. You can pay it with credit/debit card or a Paypal account.
What are the processing times and fees?
iVisa.com gives three options according to your needs:
Standard service, in case you can wait

24 hours

to get the Lithuania Registration Form, you only need to pay

USD 20.00

.
Rush service, if you are in a hurry, you can wait up to

2 hours

by paying a

USD 35.00

fee.
Super Rush service, acquire the document in just

15 minutes

for

USD 60.00

.
Citizens of Estonia can apply now!
What is the Lithuania Registration Form process?
iVisa.com makes it easy with only 3 steps:
Answer the questions in the electronic application and pick a processing time (Standard, Rush, or Super Rush).
Checkyour details and don't leave blank spots. Proceed to pay with a Paypal account or a credit/debit card.
Upload any documents required.
How will I receive the Lithuania Registration Form?
As the Lithuania Registration Form is an electronic process, you will receive your document in your email inbox. Expect an email from iVisa.com containing a QR code that is directly linked to your application.
Citizens of Estonia must provide a valid email address, so they don't have any issues when receiving the final results of their application.
How trustable is iVisa.com?
Completely trustable! iVisa.com is a formal company with years of experience, ready to help you with your Lithuania Registration Form. We work with a professional team that follows strict security guidelines.
Check the comments from our previous customers who had satisfactory results with iVisa.com.
Where can I find further information?
Navigate the application page, where you can get more details about Lithuania during coronavirus.
Reach out to our support agents in case you need some questions solved. They are available 24/7.
Citizens of Estonia can travel to Lithuania during coronavirus! It's time to travel!