International travel continues to be affected by the coronavirus pandemic. But as the number of infections continues to drop, it is time to start traveling again! Still, take all the right measures to stay healthy during these difficult times.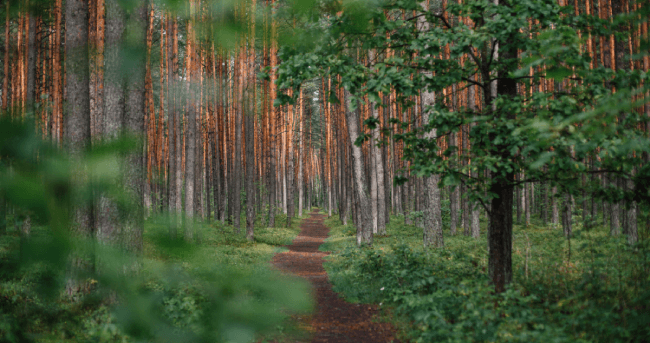 Currently, Lithuania is allowing the entry of some European nationalities, and the United Kingdom is among them. UK citizens need to complete the Lithuania Registration Form if they want to visit Lithuania during coronavirus. Also, travelers will need to comply with all the health measures when arriving in Lithuania.
iVisa.com is ready to support your Lithuania Registration Form process. It's time to have a fast, simple, and 100% reliable service with iVisa.com.
Lithuania is waiting for you! Check more information below.
Frequently Asked Questions
What is the Lithuania Registration Form?
The Lithuania Registration Form is a mandatory procedure that all travelers entering Lithuania must complete. The Lithuanian authorities hope to collect information from incoming visitors through this form, so they can continue fighting the coronavirus pandemic. Overall, they want to keep travelers and the Lithuanian population safe.
Do I have to complete the Lithuania Registration Form as a citizen of the United Kingdom?
Yes! Citizens of the United Kingdom have to get the Lithuania Registration Form. As well, they need to follow the next requirements:
Bring a negative coronavirus test. Travelers must take the test no later than 72 hours before arriving in Lithuania.
Complete a 14-day quarantine period.
Remember that bringing a negative COVID-19 test doesn't exempt you from doing the isolation period. The Lithuania health authorities will make the final decisions to keep the population safe from coronavirus.
For how long is the Lithuania Registration Form valid?
Citizens of the United Kingdom holding a Lithuania Registration Form can have a Single Entry, and the document is valid for 15 days after arrival.
What information do I need to provide?
The online application will need basic information from applicants, such as name, date of birth, phone number, etc. Also, travelers must specify where they will stay in Lithuania and where they have been in the last 14 days.
Citizens of the United Kingdom should keep the following too:
Passport with a validity of 6 months.
A valid email address, to receive the final documentation.
Payment methods, iVisa.com gives the option to pay with acredit/debit card or use a Paypal account.
Contact the customer service team if you need help.
What are the processing times?
Select the processing time that best fits your needs:
Standard processing option, obtain the Lithuania Registration Form in

24 hours

by paying a

USD 20.00

fee.
Rush processing option, the iVisa.com team can work on your requirement in just

2 hours

for a

USD 35.00

fee.
Super Rush processing option, get your document in

15 minutes

for a price of

USD 60.00

.
What is the process?
Citizens of the United Kingdom can obtain the form after these three steps:
Fill out the electronic form and choose a processing time according to your preferences.
Review your information and decide your payment method between a Paypal account or a credit/debit card.
Upload any documents requested.
Do you need help? Don't hesitate to contact us!
How will I receive the Lithuania Registration Form?
iVisa.com will send you a QR code that will be directly linked to your Lithuania Registration Form.
The QR code is an image made out of pixels in the shape of a square. Citizens of the United Kingdom will need to show the QR code upon arrival. Health authorities in Lithuania will use the QR code to open your application and finish the form with a health check at the airport.
Can I trust iVisa.com?
Of course! iVisa.com has a professional team working 24/7 to bring you the safest service for your Lithuania Registration Form. Our main priority is safety. Therefore, you must be confident your information is secured with iVisa.com.
Read more about iVisa.com excellent services in our customer comments.
Citizens of the United Kingdom can trust iVisa.com and travel to Lithuania soon!
Where can I get more details?
Explore further information on the application page and start gathering all the requirements you need.
In case you need some guidance with the steps to obtain the Lithuania Registration Form, get in touch with our support agents.
Citizens of the United Kingdom can travel to Lithuania during coronavirus with iVisa.com's help!