Lithuania, a country without mountains, has a hill that makes it historically special. The "Hill of Crosses" is a sanctuary that carries more than 100 thousand crosses piled up as a symbol of protest against the Russian empire and a symbol of faith and resistance of the people against invasions and repression throughout its history. Today the visit to this hill is a tradition and is part of the pilgrimage of the Lithuanians. This hill became a place for prayer. There, even visitors who tried to destroy it were punished, making the Lithuanian people stronger in their faith.
The Hill of Crosses is not the only symbol of Lithuanian Catholicism. Every city in this small country has numerous churches, all of them built in baroque style. Representing the faith and history of its people.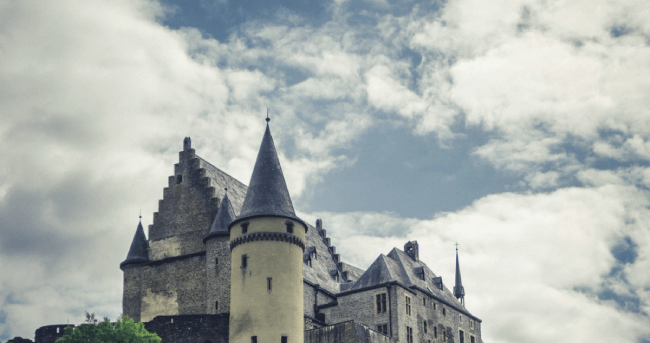 On the other hand, located in Druskininkai, is The Spa, the Lithuanian renowned health destination. The spa is cataloged as one of the best health-focused spas in the world thanks to the large forests with pure air that dress it.
Its medicinal springs and muds also provide it with healing properties. Like Hungary, Lithuania has become an ideal destination to think about well-being and recharge batteries.
If you are a citizen from Antigua and Barbuda and have plans for visiting Lithuania, you need to know about the ETIAS. This new travel authorization is part of a new control system implemented by the Schengen zone to grant security inside their borders.
Find relevant information about the Lithuania ETIAS for Citizens of Barbuda next.
Frequently Asked Questions
Is the ETIAS a single entry permit?
No. The new ETIAS allows multiple entries for up to 90 days in a period of 180 days. Its validity could be up to 3 years. This would depend on the traveler's profile. Also, on the expiration date of the passport used for the application.
Start your application for the Lithuania ETIAS for Citizens Antigua and Barbuda accessing the online form available at iVisa.com.
Where should I go to apply for the ETIAS?
You only need to find a comfortable place to start your application. The application form designed by iVisa.com gives you the possibility of running your application for the Lithuania ETIAS for Citizens of Antigua and Barbuda 100% online. Enjoy a nice cup of coffee, skip long rows, and waiting times. The form is meant to be completed in 20 minutes as max.
What documents are required to apply for the ETIAS?
Opposite to the traditional process to apply for a visa, you do not need to gather lots of documents and support before applying for the ETIAS. You only need your valid passport to start your application.
It would be a good idea to prepare a few extra items before sending your application for the Lithuania ETIAS for Citizens of Antigua and Barbuda:
Valid email account
A scanned copy of your passport (high-resolution)
Updated digital picture (not the same in your passport)
Payment method: debit/credit card, Paypal.
To ensure your photo is government compliant, iVisa.com grants you access to the photo tool.
Is the ETIAS valid for a group journey?
The ETIAS is an individual l authorization. It can be used only by the applicant or passport holder. Every member of the group will have to apply for the authorization individually.
The good news is the application for the Lithuania ETIAS for Citizens of Antigua and Barbuda is available online. iVisa.com offers a great service to process applications under three different options. Find more about this in the next question.
What are the fees to apply for the ETIAS?
To apply for the Lithuania ETIAS for Citizens of Antigua and Barbuda. iVisa.com offers a fast and secure service with three levels of processing:
Standard delivery: Average response time. Ideal for group travels where the money is a decisive factor.
Rush delivery: Fast response. Is the date of your trip approaching? This option will help you save time.
Super Rush delivery: Get a super-fast response. Premium fee.
The customer service team of iVisa.com is ready to assist you before choosing a plan.
Is iVisa.com a safe processing service?
Users rate iVisa.com as the most reliable third-party service. To process your application for the Lithuania ETIAS for Citizens of Antigua and Barbuda, several security measures are deployed.
Visit the customer reviews section to verify what thousands of satisfied users think about the services of iVisa.com.
Is there more information available in case of further questions?
Our customer service agents are 24/7 ready to answer your questions. iVisa.com's blog is a great source of information. Search for topics related to the Lithuania ETIAS for Citizens of Antigua and Barbuda in this section.
iVisa.com wants you to go out and explore the world. Let us take care of the processing. You only enjoy your trip.